23. June 2020
A virtual trade fair as an alternative for live events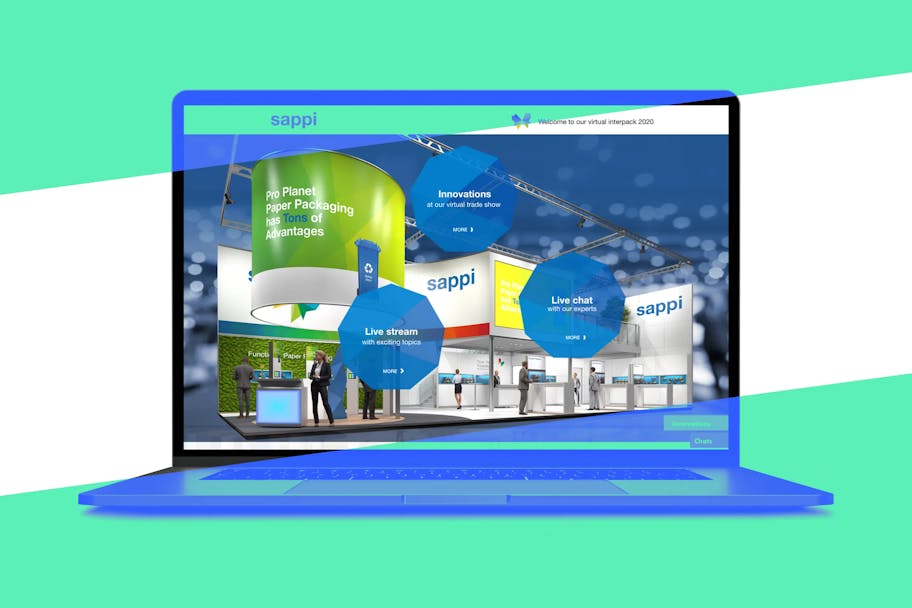 In many industries, a crisis can act as a catalyst or accelerator – for innovations, investments and marketing. Suddenly, many previously shunned but progressive formats become interesting and feasible. An example of this is digital events as an alternative for live events: The lockdown and its consequences, such as cancelled trade fairs and PR events, demand suitable replacements for fast and direct international communication. It's about generating leads, maintaining and strengthening customer contacts without real events and with limited sales opportunities. One solution lies in digital formats such as those offered by Stuttgart-based digital agency Ruess Group. The most recent example is the successful virtual trade fair, which was held as a replacement for the interpack show for agency client Sappi.
Digital agency Ruess Group from Stuttgart with expertise in virtual trade fairs
For this purpose, the content and digital experts of the Ruess Group, together with inbound agency Xengoo, developed a virtual trade fair for the client under the motto "Pro Planet Paper Packaging – welcome to the new pack-age" including a package of different virtual dialogue forms and videos, which were made available to users and visitors via an online platform during a limited timeframe of just under three weeks.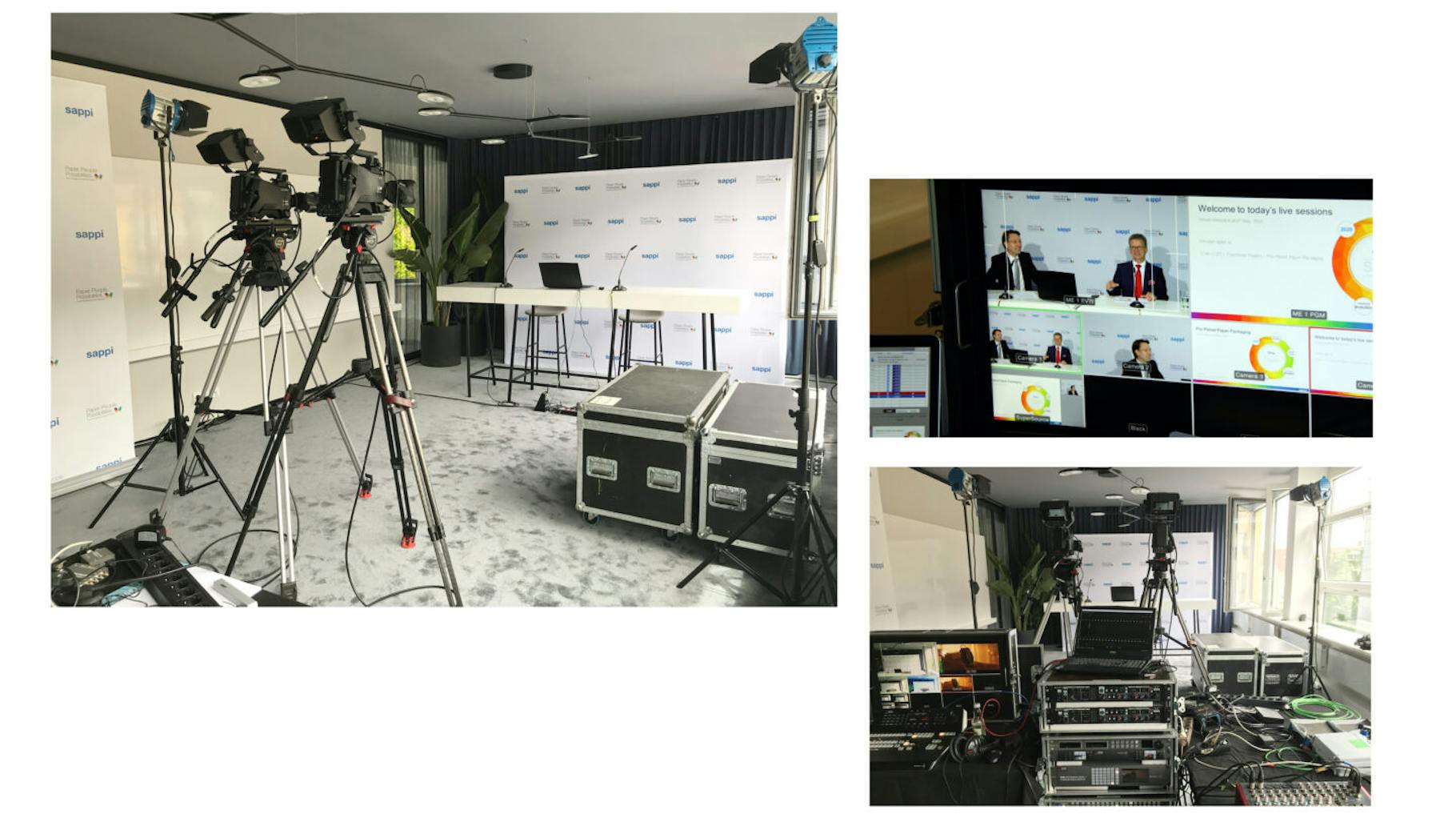 Customised, professional planning for added value
In order to achieve the greatest possible leverage for communication and sales with virtual trade fairs, customised planning and implementation from a single source, tailored to the client's needs, is recommended.
In this respect, the tasks for the two agencies involved were manifold. They ranged from concept development, content planning and creation, PR measures for print and online media, as well as a social media campaign and digital media to the moderation of live broadcasts from the TV studio set up in the agency in close collaboration with the technology partner.
Virtual interpack for Sappi with resounding success
Sappi presented new developments, perspectives and its current portfolio in the area of Packaging and Speciality Papers. In addition to other opportunities for interaction, visitors eagerly took advantage of the chat to get in touch with the sales team.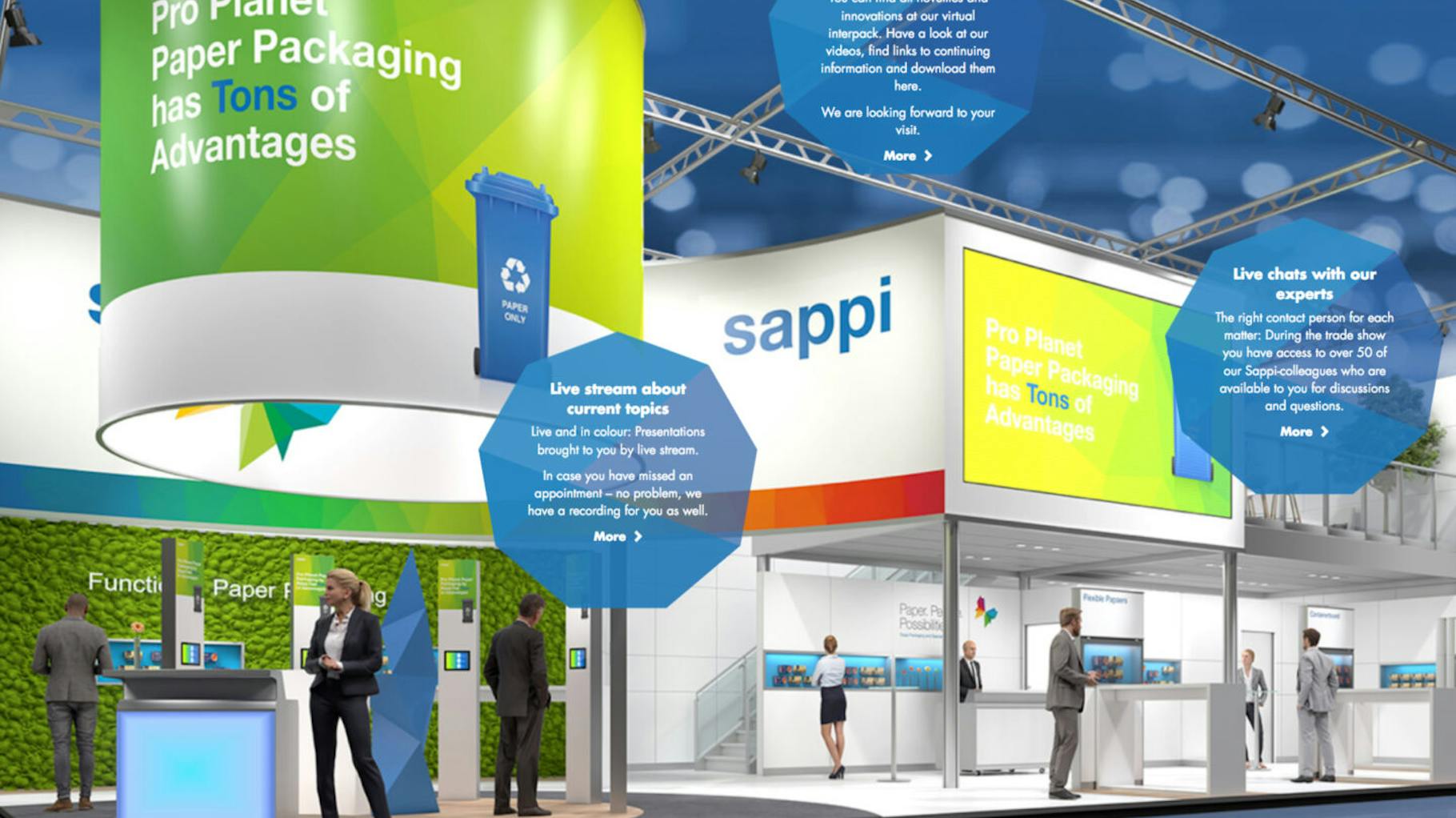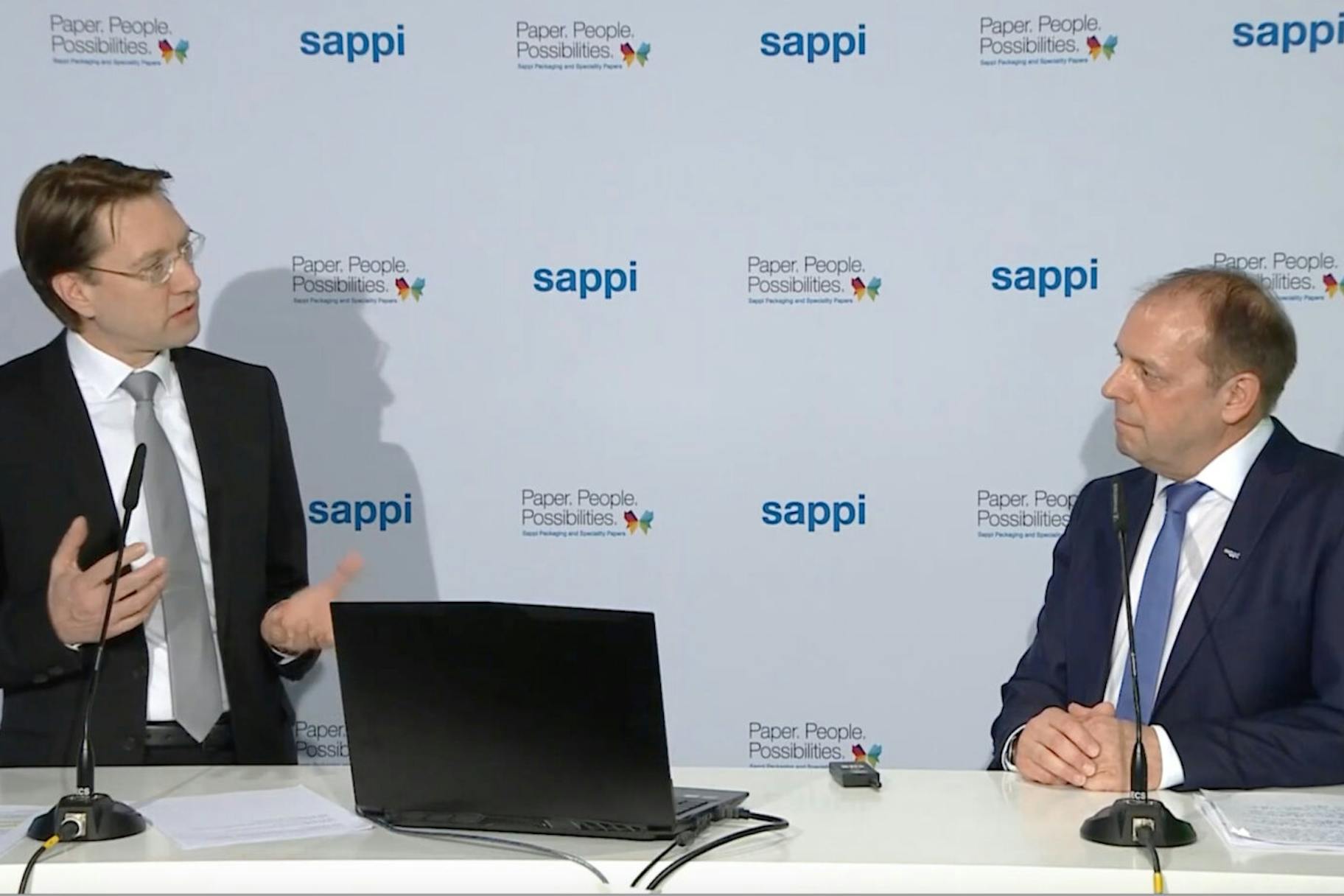 Over 2,000 participants watched the moderated live sessions and chats on May 6th and 7th.
Through the supporting advertising and PR measures, the Ruess Group's content team attracted a great deal of attention in the target groups and sparked strong interaction both before and during the virtual trade fair. Pre-sent press releases were published in more than 20 renowned trade magazines throughout Europe. A supporting social media campaign achieved close to 600,000 impressions with informative posts, and digitally posted newsletters achieved a further six-figure impression benchmark.
In addition to the highlights of the first two days of the trade fair, the virtual trade fair booth also offered a wealth of information on interdisciplinary topics such as innovation & sustainability, as well as the opportunity to download data sheets and order brochures.