Your

Shopware agency

for successful e-commerce projects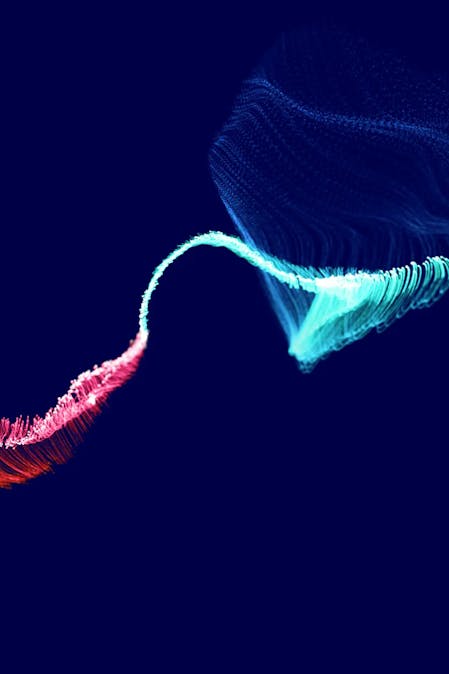 As a Shopware agency, we will develop effective shop concepts for you, and advise you on standard and add-on functions to optimise the user experience and, in particular, sales processes. The Shopware open source e-commerce platform has a steadily growing user base and features a flexible, easy-to-use interface as well as management-friendly solutions. Are you interested in finding out more about the advantages and disadvantages of Shopware and whether it is suitable for your company? We can offer you personalised advice! And we have summarised the most important aspects for you here.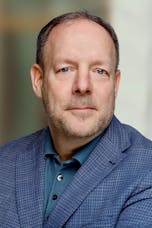 Before we look at the pros and cons of Shopware, let's take a look at the history of the platform. Shopware dates back to 2004 and has its origins in Germany. It was founded by two brothers, a developer and a designer, Stefan and Sebastian Hamann. Their goal was to give every Shopware merchant the opportunity to create as distinctive a look & feel as possible.
Although much has changed over the years, the core of the platform has remained the same. Shopware is (to date) a perfect blend of technology and design, just like its founding brothers.
Although it is older than other similar platforms, it only recently became known beyond German and European borders. Nonetheless, more and more large companies are now choosing to create an online shop with Shopware. As an experienced Shopware agency, let us tell you why.
The most well-known Shopware functions
We are talking about functions that usually persuade merchants to switch from other platforms to Shopware – based on our extensive agency experience. They could also be listed as advantages, but not all merchants want or need the same functions, do they? The following functions stand out in particular:
Numerous Shopware extensions
Stored Shopware master data
Shopware benefits that are valued the most
When we talk about the latest version (Shopware 6), we are dealing with an online shop platform that offers an ever-growing user base, a flexible and easy-to-use interface, and admin-friendly solutions where complexity is not necessary – also for B2B.
Let's go through the 10 most important advantages of Shopware:
01. It is very, very easy to use!
02. It can be cloud-based!
03. Flexible, yet not at all complicated!
07. Self-admin is possible!
09. Combine commerce and content!
10. It offers open source tools!
These should, however, be seen more as limitations:
Some Shopware plans can be very expensive. Consider your annual budget before deciding on a plan. If you plan to expand your offering, this investment is to be expected, but if this is not the case, you need to prepare for this scenario as well.
The free version of this platform offers only basic features or functions (i.e. no additional support channel and no CMS extensions).
Premium plug-ins are charged extra. Not surprising, is it? According to Shopware, there are more than 3,500 free and paid plug-ins to choose from.
Poor accessibility of social media features in the shop system in a free Shopware tariff. But if you find you really need them, social media customisations can be purchased additionally.
Shopware is beginner-friendly, yes, but IT support is required. However, as an agency we will be happy to support you here!
The 10 best Shopware extensions
You can select from a wide range of extensions to transform a standard  e-commerce website into something very powerful and adaptable to all business needs.
Custom Template Manager: A code editor for templates that extends the current storefront or document.
Migration Assistant: Establishes a connection between a data source and Shopware, guiding you sequentially through the migration process.
Mailchimp: Helps you create compelling e-mail campaigns and personalised product recommendations, track and measure business ROI, segment customers and more.
Soundcloud: Gives you the ability to offer multiple shipping methods and automatically connects to all major shipping companies. You can automate delivery, pick-up orders, send tracking notifications and automate the returns process.
Magento Migration Profile: When switching from Magento to Shopware, you can easily migrate your shop data with this plugin.
Stripe: For accepting payments from mobile devices. This also includes all debit and credit cards in over 135 currencies, Apple Pay for Web, Google Pay and other local payment methods.
CleverReach®: An e-mail marketing tool that enables simple, fast and direct communication with your customers.
SEO Professional: A solution that combines various SEO settings/optimisations in just one plug-in.
Security: Contains all the necessary functions to protect against security breaches and to secure your online shop.
Shopware Markets: Connects your online shop with the eBay and Amazon marketplaces – transferring data, processes and information.
Why is Shopware so popular?
From the Shopware roadmap, it's clear that Shopware updates never stop. Every day, people are working on improving Shopware. At the heart of Shopware is a large open source community, which means there is always something new and exciting to discover. There are many reasons why Shopware is becoming increasingly popular every year, and here are just a few of them:
Reaching customers via Omnichannel
First-class shopping experiences thanks to high degree of customisability
CMS enhances the performance of the online shop
Strong security features that can be complemented with some great free security extensions
Support for multiple languages and currencies
Extensions cover organic and paid marketing solutions
Ability to automate daily tasks
Is Shopware suitable for my business?
Here are the most important ones:
Do you need low operating costs?
Would you appreciate advanced administrative controls and autonomy in creating and publishing products and related content?
Are you looking for a self-hosted solution?
Are you a retailer looking to implement your own technology roadmap?
Are you interested in constantly increasing the speed of your website and reducing the bounce rate?
Do you dream of fully functional administrative and technical support?
Do you want to stay in touch with your customers and build long-term relationships?
If you answered YES to more than 5 of these questions, you're ready for Shopware.
With this platform, your website will perform wonderfully, as you have a variety of topics and functions at your disposal. Marketing extensions provide the opportunity to promote products and attract new customers. So yes, you can say that Shopware is a fully customisable platform. With Shopware, you can increase customer loyalty and sales with minimal investment.
You don't need to be afraid that by choosing Shopware you'll be making the wrong decision and set your business back. On the contrary, you can only benefit. If you use all the possibilities and flexibility of this platform properly, you'll see your business grow, and combining it with strategic marketing advice can only mean one thing for you – growth.
Your goal isn't just to sell products.
The biggest challenge is to attract and retain customers and, most importantly, to justify the trust they place in you. Your focus should be solely on the customer. One thing is for sure – Shopware has caused a stir in the industry and is in no way inferior to the competition. As a Shopware agency, we will be happy to support you as a partner with our expertise.