22. August 2022
The fascination of corporate publishing for B2B
Defying all digital formats, established corporate publishing formats such as customer magazines or high-quality brochures are successfully defending their position in the cross-media marketing mix and continue to be highly valued by customers. A prime example of this is the latest issue of Sequence, the customer magazine published by our long-standing client Gerhard Schubert Verpackungsmaschinen in Crailsheim.
18 years of the Sequence publication
A yearly customer magazine
80 pages, DE/EN
Circulation of 10,000 units
Central topic: Vision 2050
Services provided by the Ruess Group: Copywriting, images, design, translation and production
More cross-media networking than ever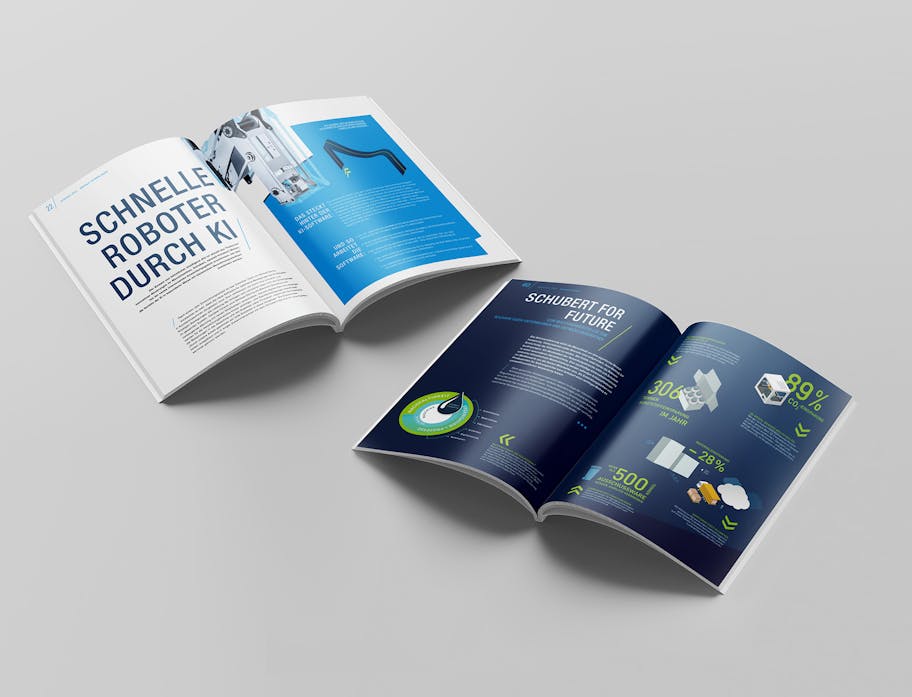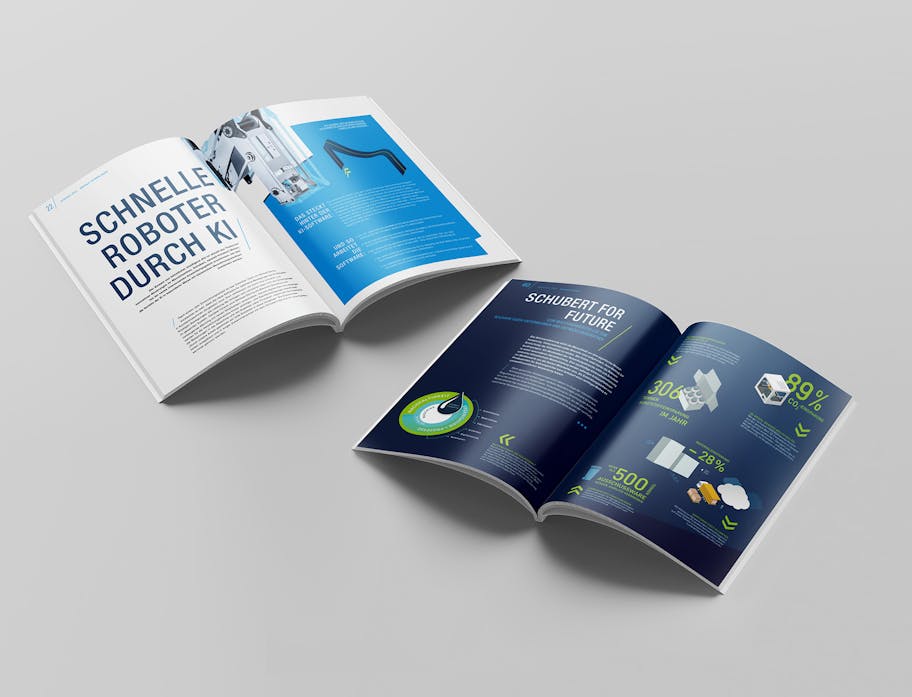 Strategically conceived, written in a journalistic style and digitally integrated, this type of corporate publishing continues to be a valuable marketing tool that appeals to customers on several levels – with a balanced mix of information and emotion. An attractive tactile quality and genuine substance offer a different emotional experience than purely digital corporate publishing magazines. QR codes are used as a springboard to in-depth content on the corporate website, as an essential component of integrated content marketing.
The current issue with Schubert's Vision 2050 as main topic comprises some 30 articles, 90 images and graphics. Numerous QR codes lead to more detailed information and videos on the Schubert website and on YouTube. For this broad range of topics, our experts from the disciplines of editorial, creation and production, through to media and digital services worked closely with several specialists and members of management on the client side. And all of them strictly followed the so-called common thread in the editorial plan.
To ensure that the company itself as well as business partners and customers feel equally spoken to, attention is also paid to an authentic and straightforward style – with many original quotes from participating Schubert Group companies, their employees and contacts. This helps ensure that the annual corporate publishing magazine is not perceived as an advertising tool, but rather as a sound work of reference that readers enjoy leafing through again and again. This generates interest in new offers, services and support.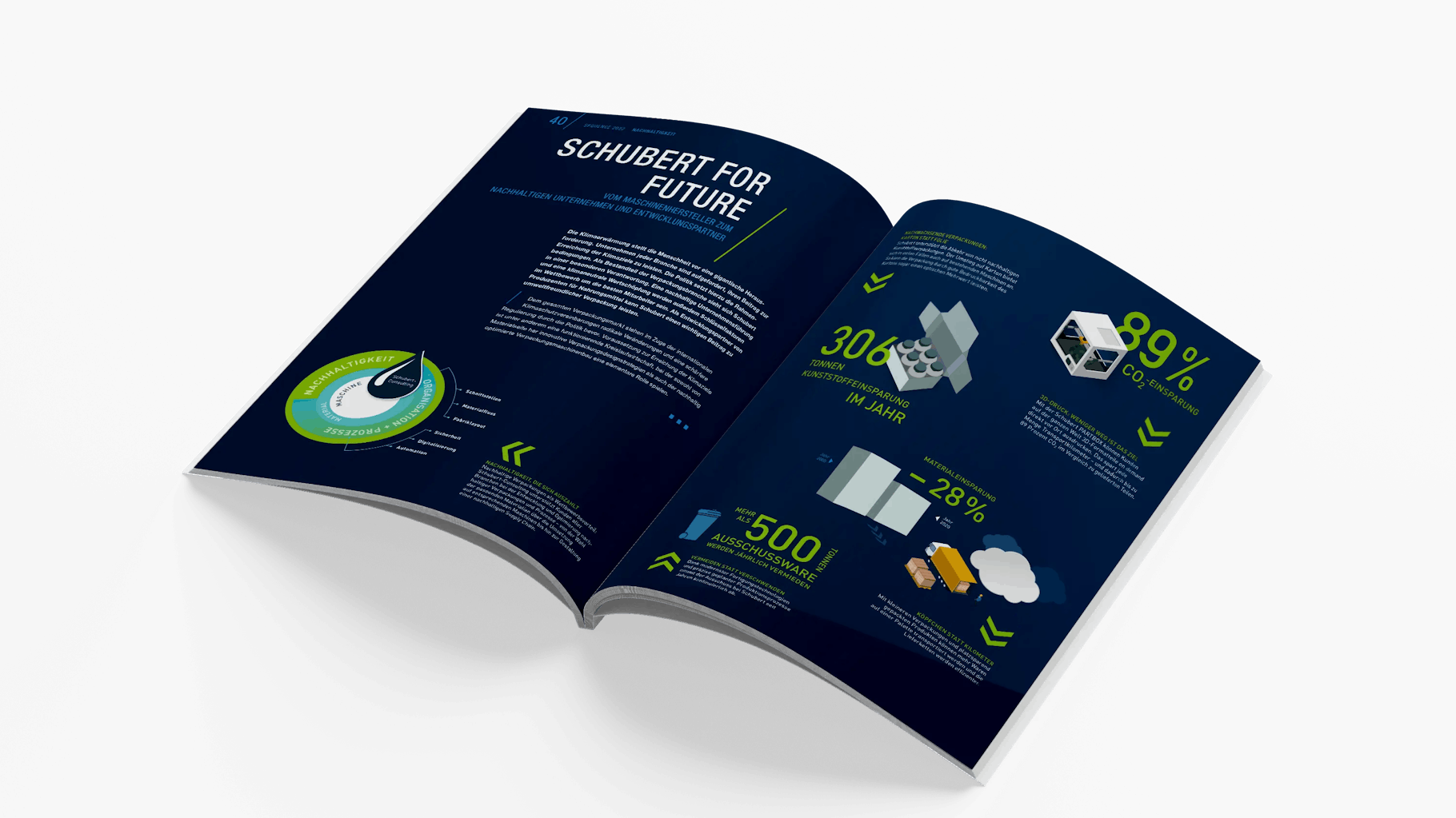 Meta-topic: Sustainability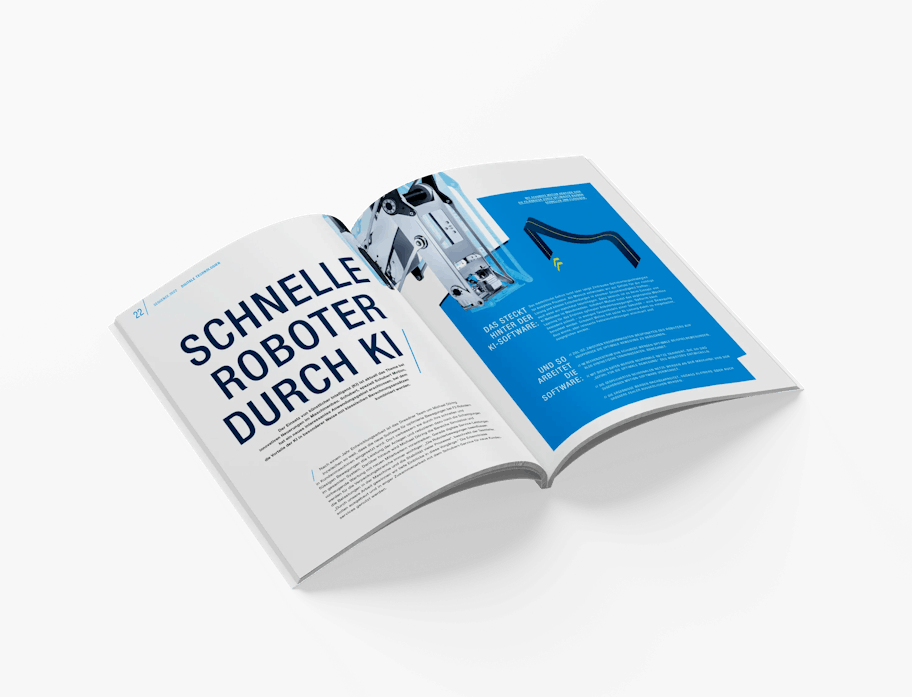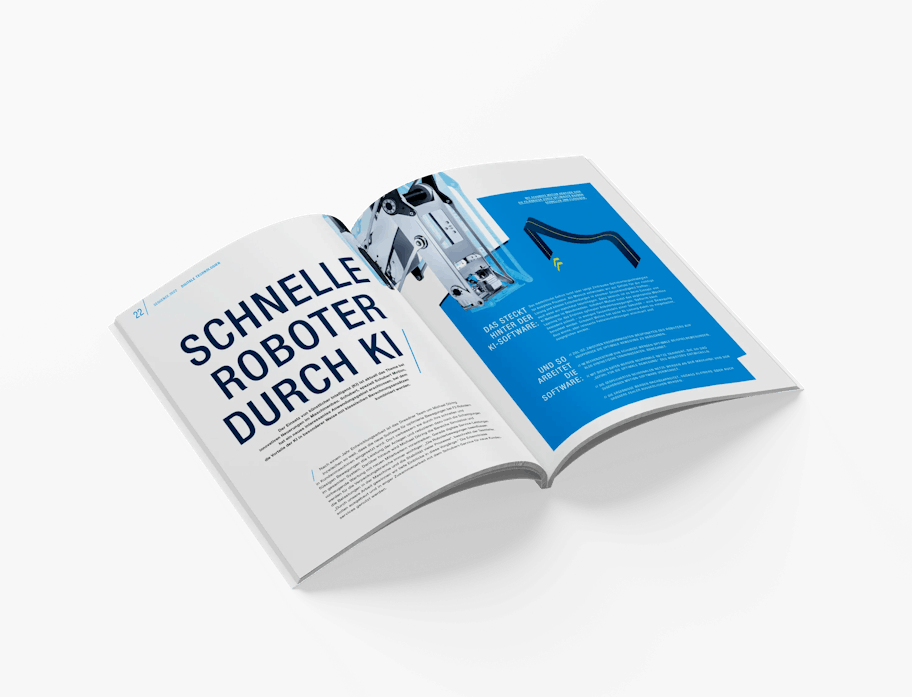 So how can companies operate more sustainably – especially in production, packaging and supply chains? This year, the magazine's storytelling was geared towards the future strategic focus of the Schubert Group and its subsidiary companies: Specifically, how Schubert is approaching change and how the company is supporting its customers through technology, packaging development and services.
In extensive interviews with Managing Directors Marcel Kiessling and Ralf Schubert, the reader is given background information on Schubert's Vision 2050 and the company's sustainability strategy. In the various articles about technology, for example, the developers of the new Cobot are given a chance to speak as well as external experts on the circular economy. The third generation, Peter and Johannes Schubert, also describe their views on the topics of family businesses and generational change, new approaches to work and the importance of networking in the region.