Manz – a holistic approach to digital campaigns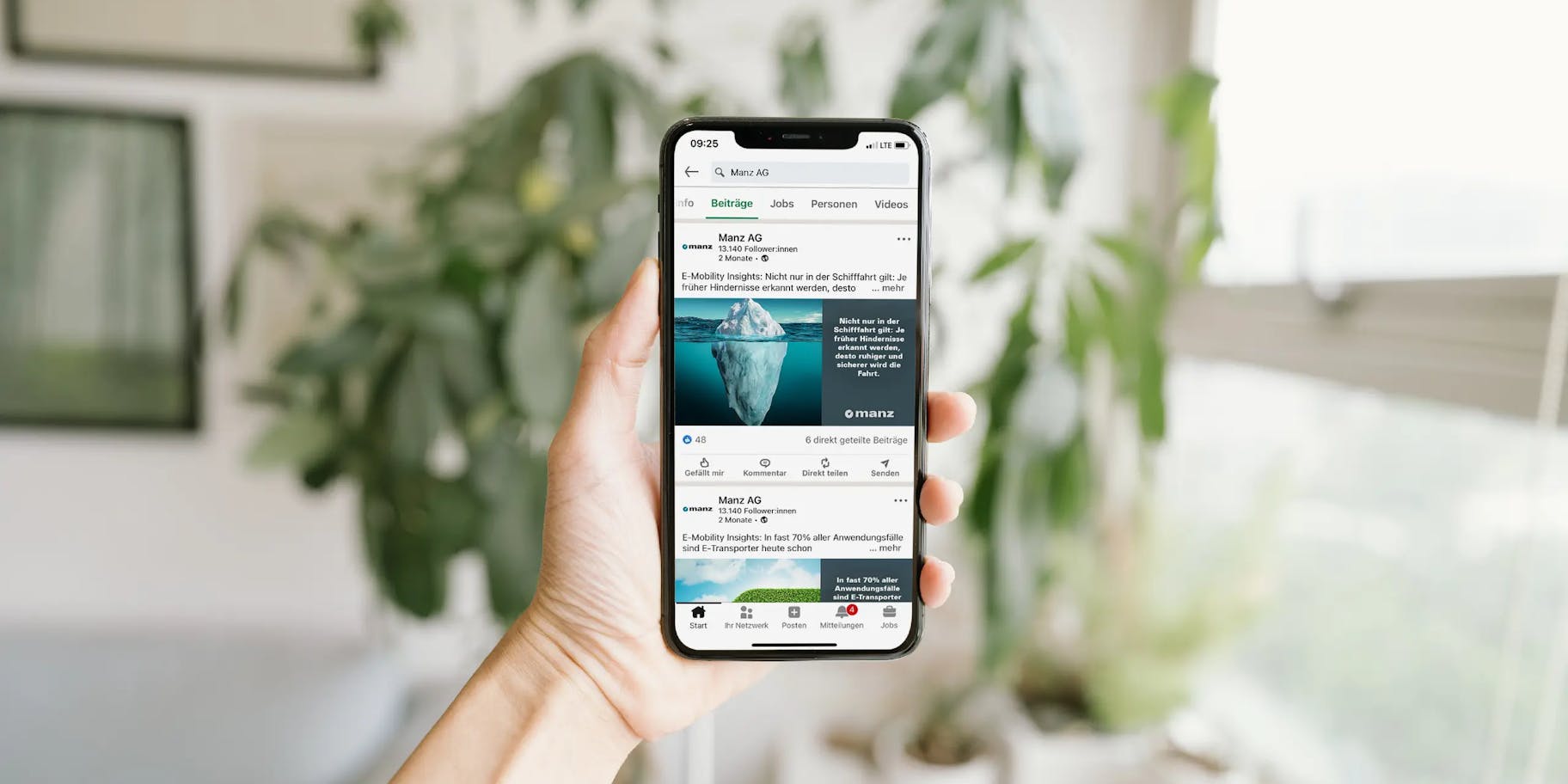 Mechanical and plant engineering
The client
Manz AG is a global systems manufacturer headquartered in Reutlingen in South-West Germany. The company has more than 30 years of experience in the field of automation. Since 2021, we have been supporting Manz with digital campaigns – especially LinkedIn, SEM (SEO & SEA) and PR work – in order to further increase awareness of the brand in the field of automotive and electric mobility.
The assignment/Challenge:
The main goal was to increase Manz's visibility in the automotive industry. The challenge was to convey Manz's expertise very clearly in the field of electromobility. The operational goals were to create awareness and to achieve follower growth and top ranking for relevant terms in the search engines.
Our services
Digital campaigns
SEO – Website & landing page
SEA
LinkedIn organic
LinkedIn paid
Media planning
Asset creation
PR
Social media – organic & paid
LinkedIn as most important campaign channel
Before we kicked off with the specific channels, we first analysed the target group and developed an overarching storyline – the common thread for the entire campaign.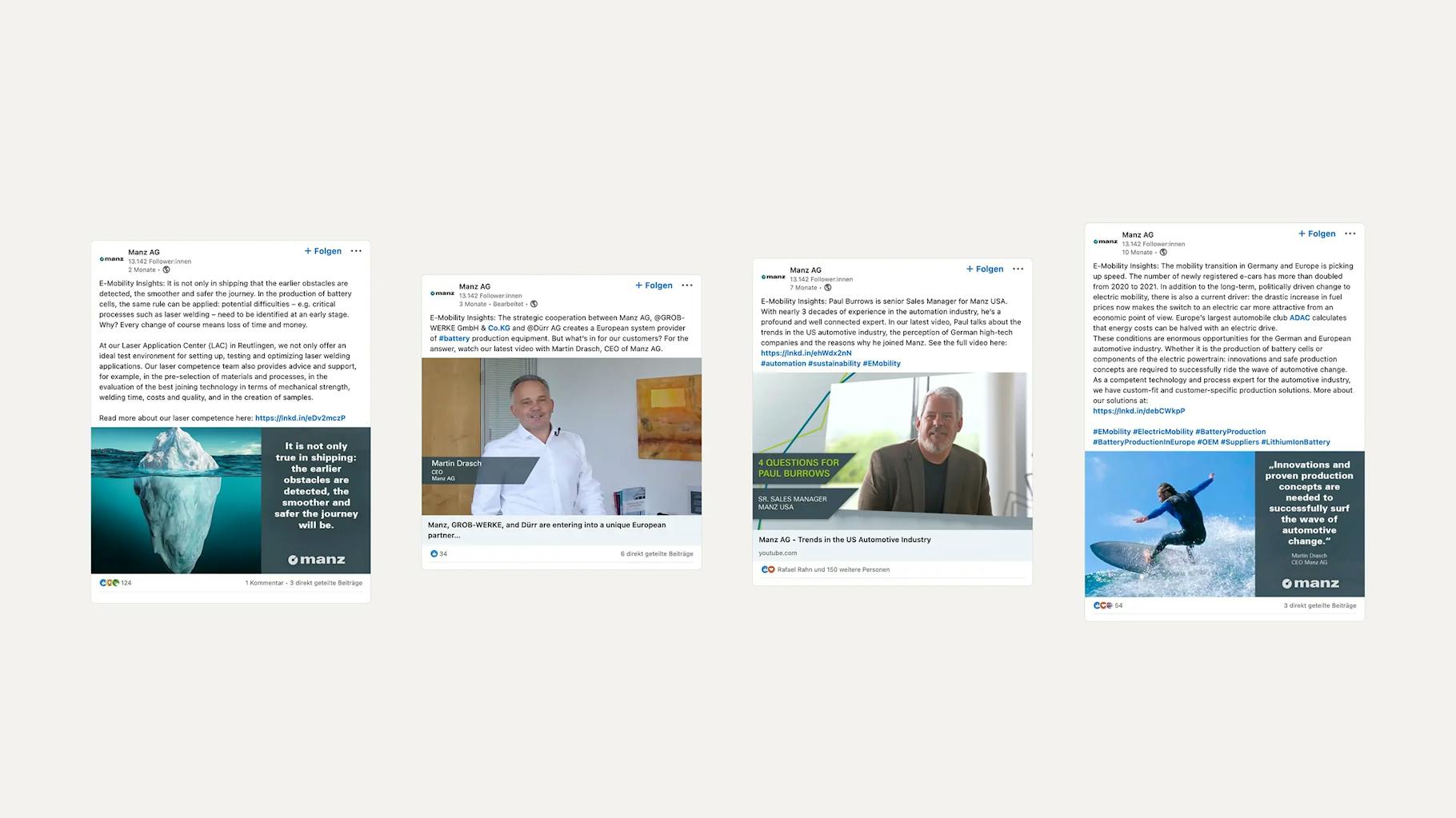 SEO and SEA considered together
Following the keyword analysis as a decisive platform for next steps, we created SEO landing pages in German and English, which also worked as target pages for Google Ads. The challenge here, as is usual in B2B, was the very narrow target group and therefore a relatively low search volume. But better to reach fewer users, but the really relevant ones!
Throughout the campaign, we succeeded in placing the corresponding landing page on position 1 in the organic search engine results. Using Google Ads and relevant ad texts, we were also able to increase awareness of Manz at a low CPC.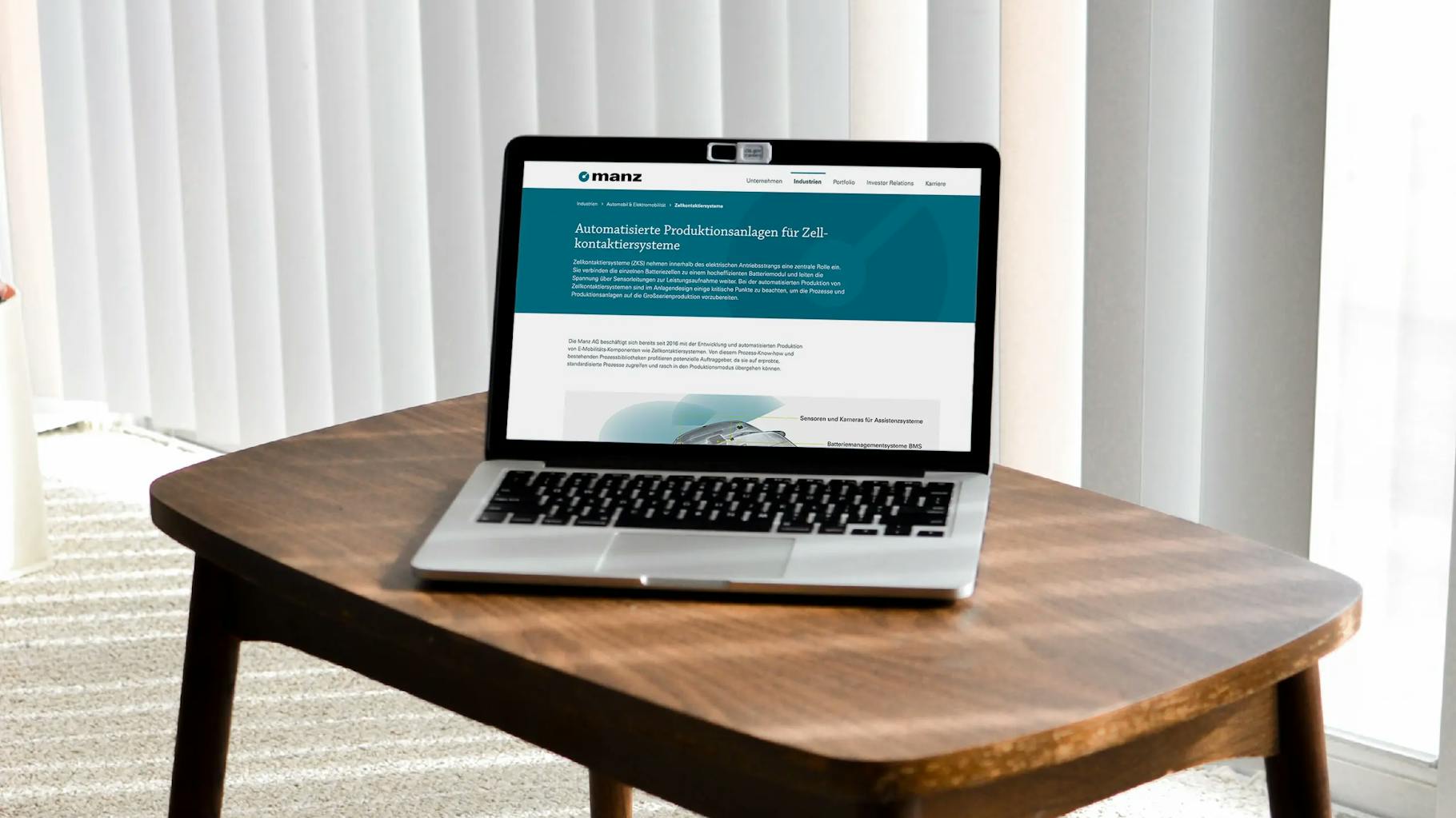 Another component of the campaign: Classic PR
The aim of the PR measures was to publish press releases on the topic and to position articles in trade journals in order to further increase Manz's visibility. This also served to underscore the company's expertise.