International corporate website for Schubert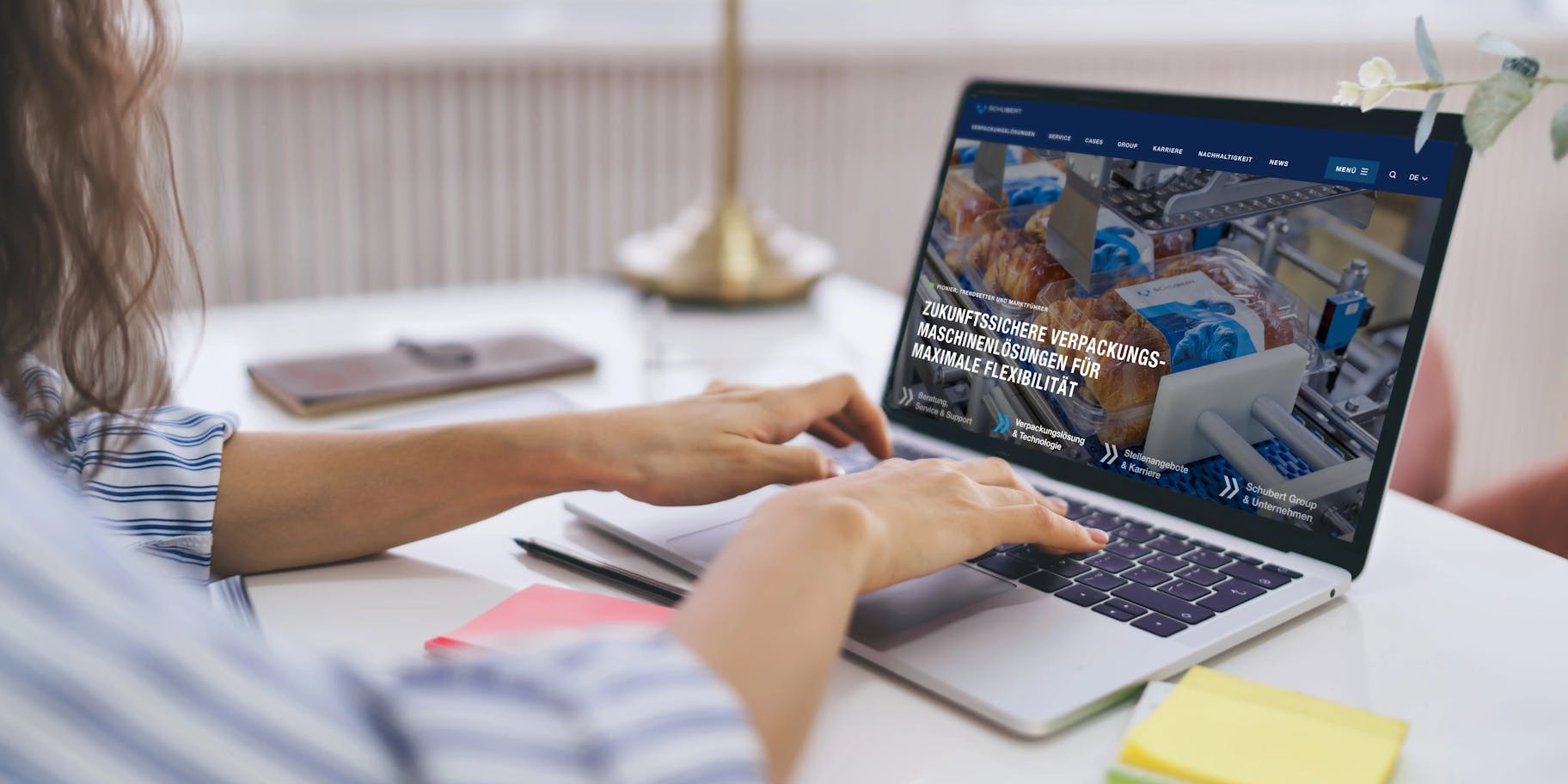 Mechanical and plant engineering
Remix.run, Sanity (Headless CMS) and Algolia (KI based Search-Software)
German, English, French, Russian. Chinese in separate CMS Contao
4 months for implementation, 2 months for content migration
650 individual pages per language
The client
As an innovation driver and technology leader, packaging machine manufacturer Schubert has been shaping the international packaging industry for more than half a century. The Schubert Group sets standards in terms of efficiency and flexibility with its customised robot-assisted systems for FMCG manufacturers.
The assignment
The website, which was becoming outdated, needed to be modernised both technically and visually. A new navigation concept was designed to make the site easy to use despite its immense size, thereby enabling an optimised customer journey
Our services
Structural concept & site mapping
UX and UI design
Technical development with Remix.run, Sanity (headless CMS) and Algolia (AI-based search software)
Editorial work
Content migration of all previous pages in 4 languages & ongoing maintenance
Support
SEO
Strong customer loyalty thanks to effective UX design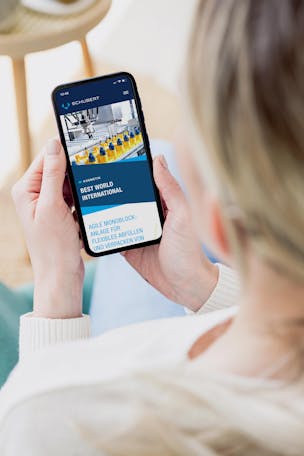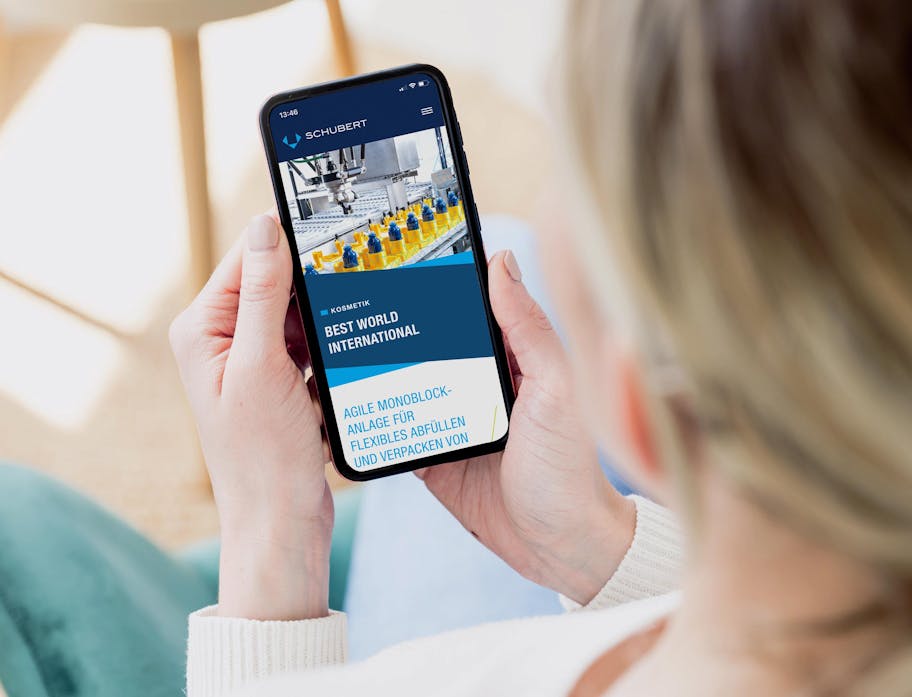 We also adapted the look to Schubert's current corporate design. Even more blue fields enliven the overall appearance, and all key elements of the corporate identity have been integrated. The now further simplified navigation can also be seen on the career page, for example, with new subpages and specially designed benefit icons. The "packaging solution" thematic focus was entirely redesigned with fold-out modules for a detailed view of the tools as well as even greater SEO relevance.
Technology as a success factor
Carefully selected microservices transform the Schubert website into a powerful tool: The headless CMS Sanity for quick and easy content maintenance, the Algolia AI-based search software for user-centred searching, Jotforms for multilingual and high-performance forms, and DAM Cloudinary for easy media management. In the future, the website's toolset will continue to expand to meet the demands and needs of an evolving reality.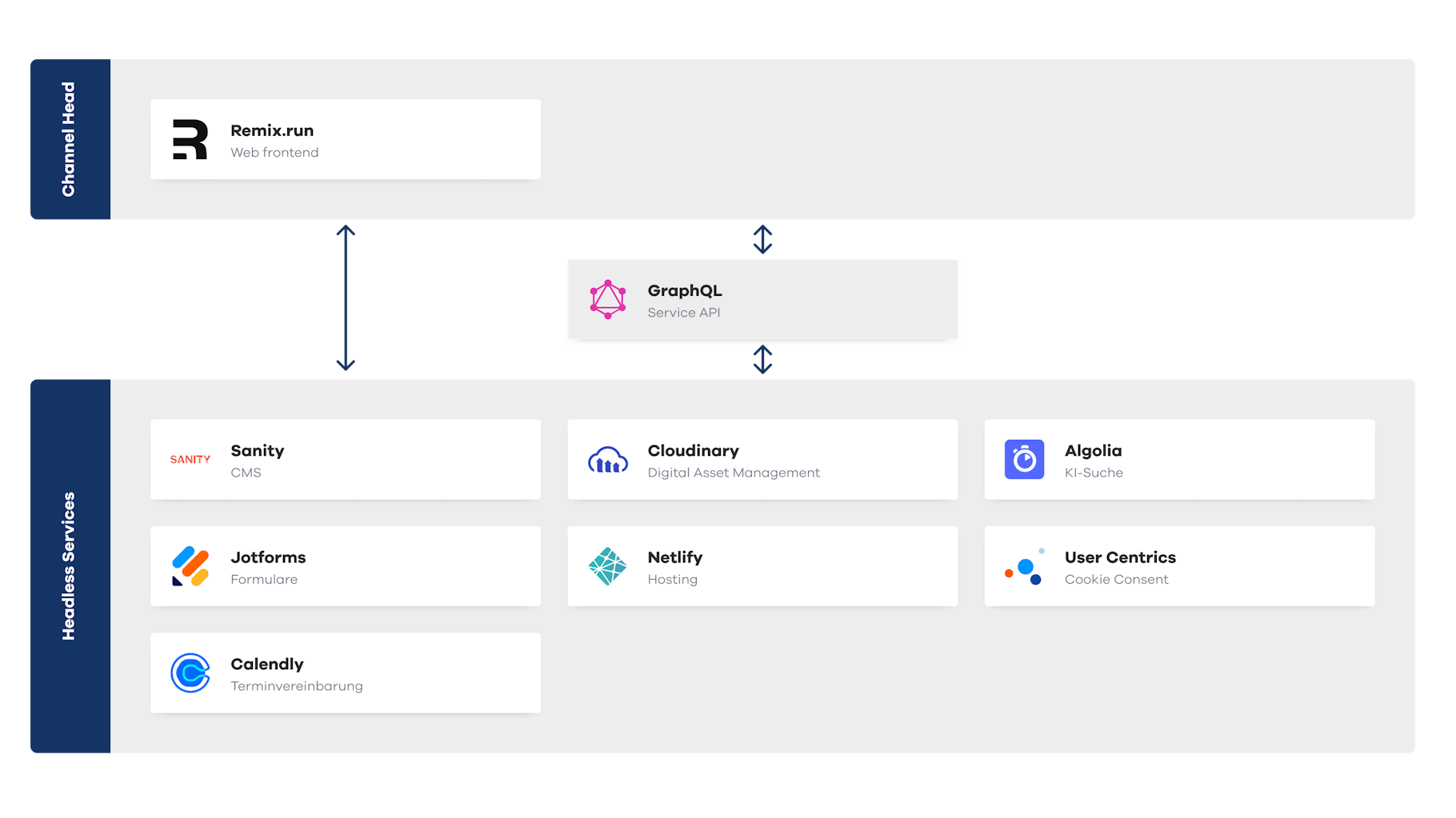 The springboard into packaging technology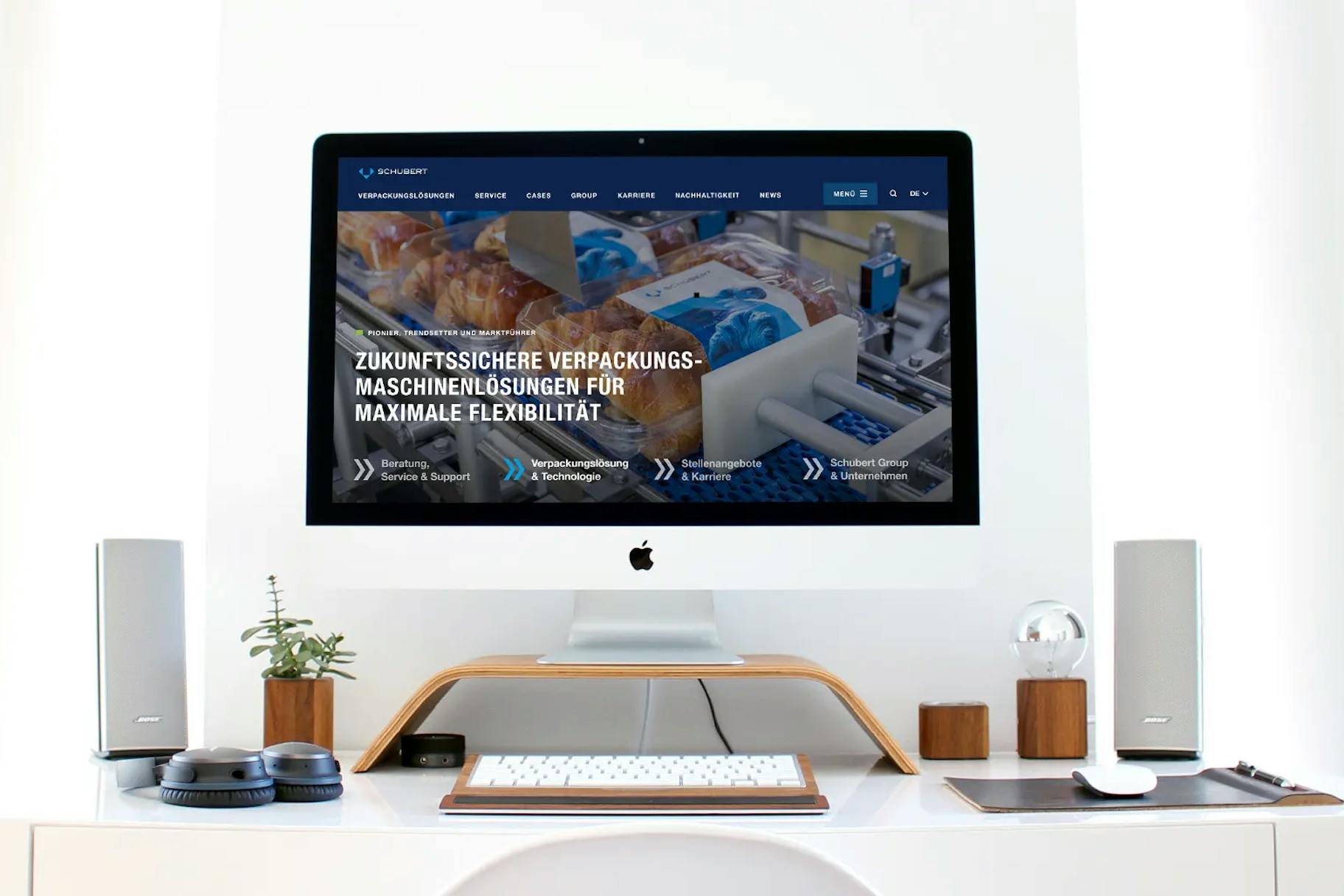 The start page with video serves as an introduction to the website. Directly in the hero, the four main areas relevant to Schubert users are teased out via quicklinks.
Simple navigation directly to the Schubert experts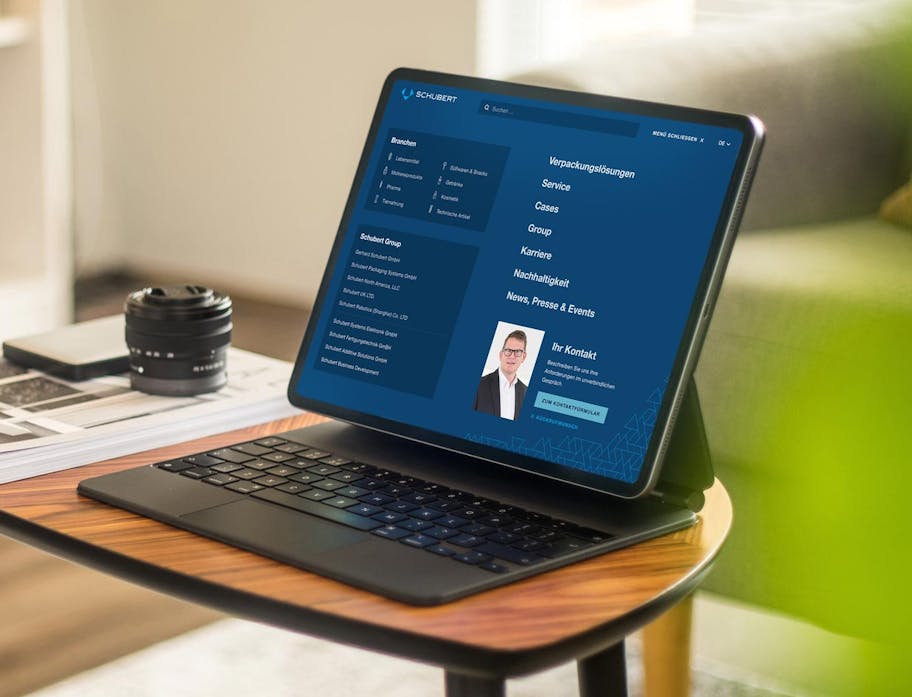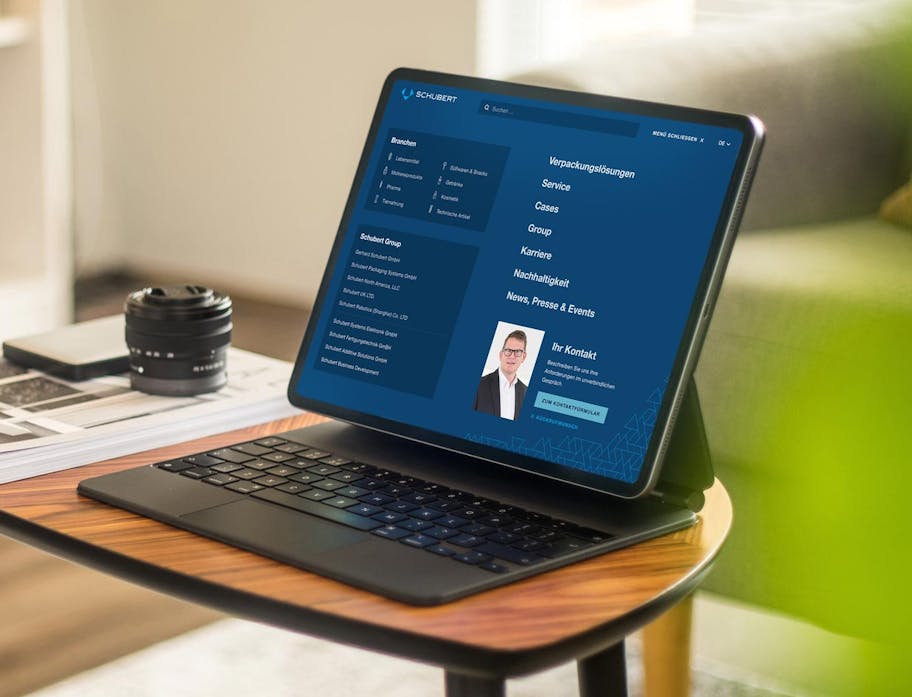 The burger menu also features a high-profile contact area in addition to the sectors and the group's individual Schubert companies. Various contact options are offered here, as well as callback options, which are quickly visible thanks to this prominent placement, no matter where the user may be. Contact forms for sales support and numerous downloads are also currently being developed and will be made available gradually.
Sector-specific case studies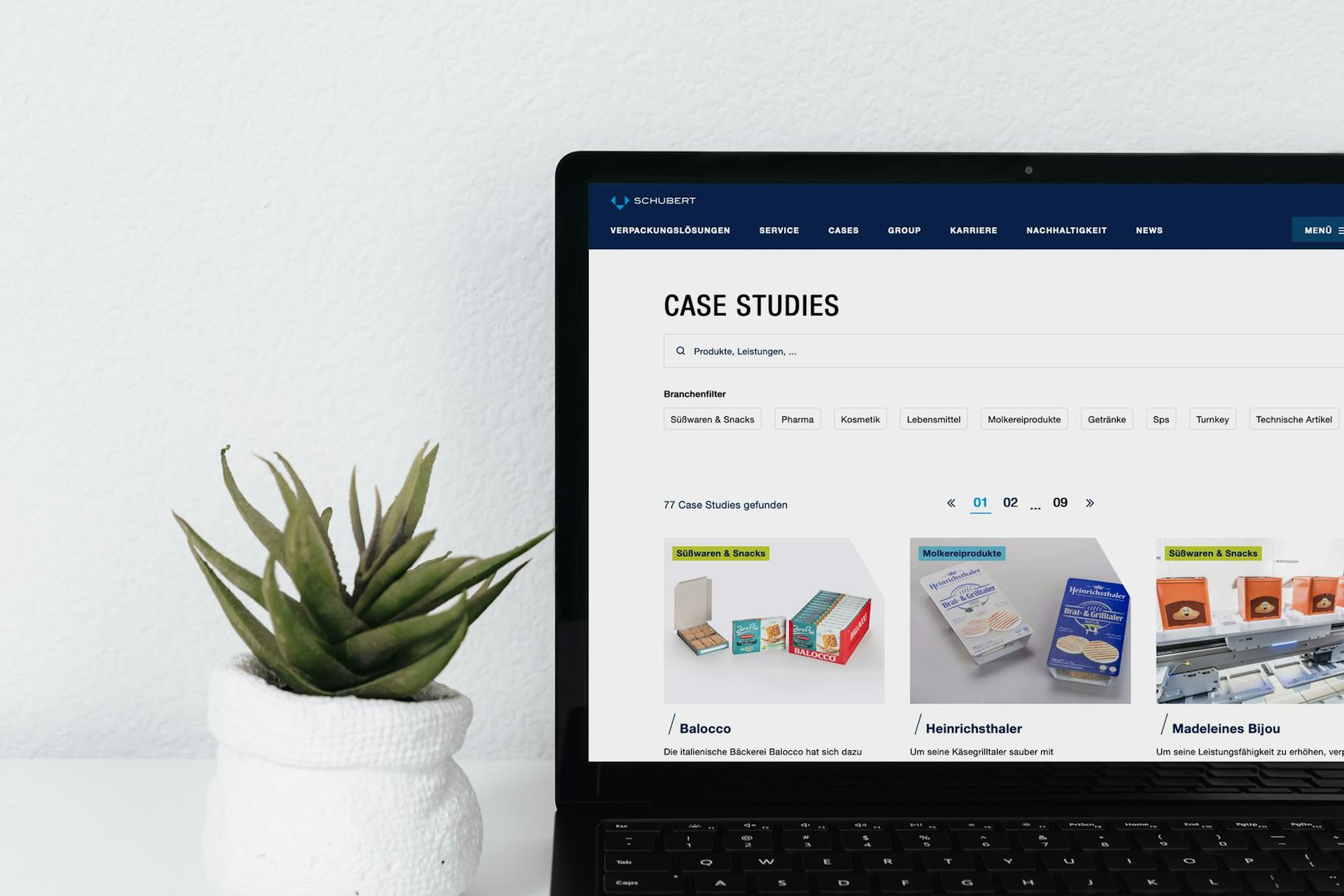 The case studies use the Algolia AI-based enterprise search software to filter by sector. Algolia delivers search results in under 50 ms – also in the areas of news and job offers.
Modular design for maximum flexibility