Siemens Hot Water Technology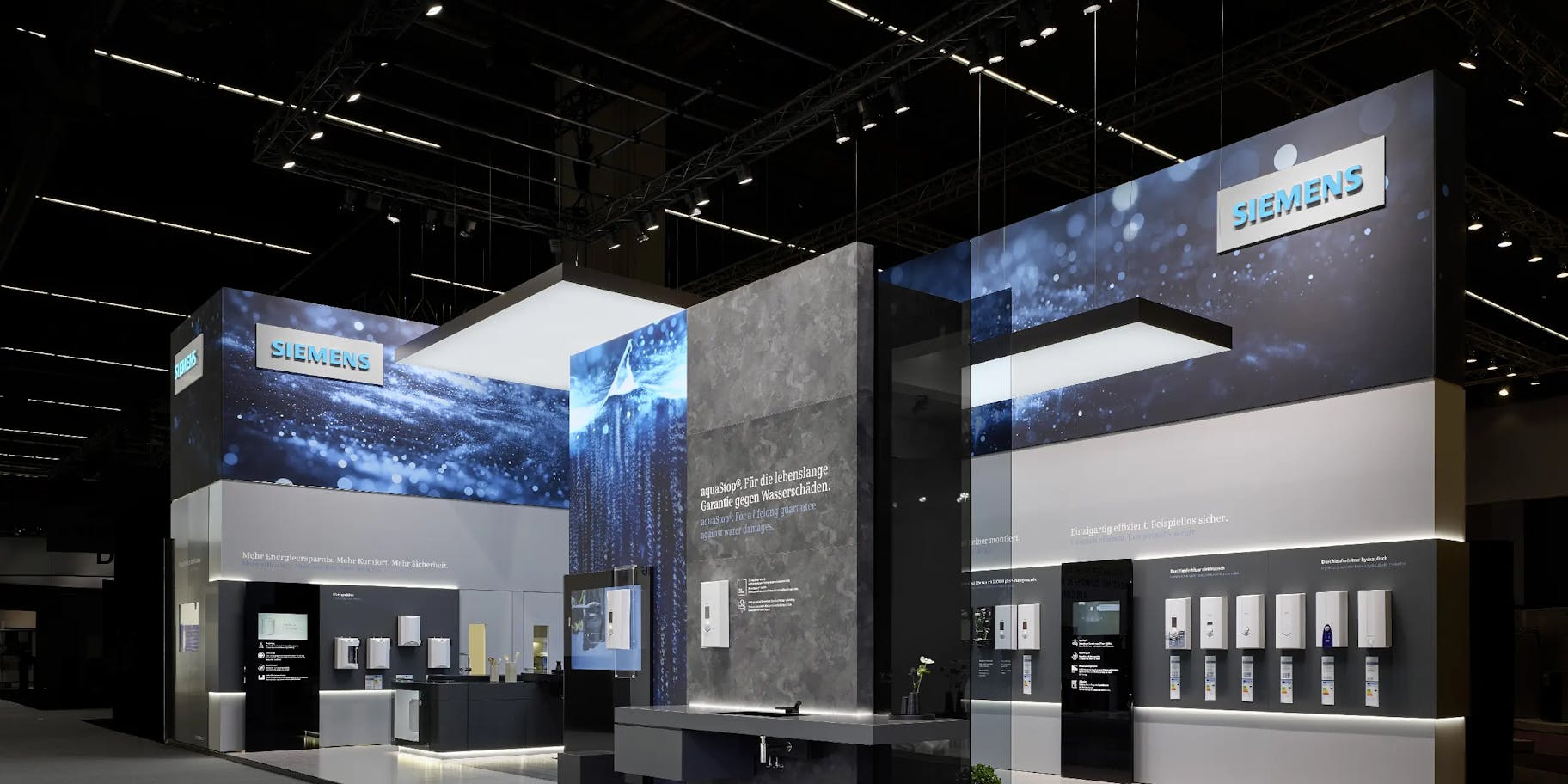 The challenge
Having won the pitch in 2010, we not only staged the trade fair presentations for Siemens Hot Water Technology at the ISH, we also implemented large stands and a series of decentralized small presentations for special retail partner trade fairs.
The briefing for the ISH 2017 from our client BSH Hausgeräte focused on staging the forward-looking brand with high impact. The objective at the most important trade show for the hot water technology product segment was to effectively convey the new and quite extraordinary possibilities offered to customers as a result of ongoing state-of-the-art innovations. The trade show design was intended to create architectural spaces and islands aligned with topics and themes that would inspire visitors and promote dialogue. The highlight was to clearly showcase the aquaStop® product feature, which was new for Siemens water heaters, along with its many advantages.
The result
With abstract architectural elements and inspirational quotes from the world of home environments, we developed a booth that communicates on several levels at the same time: One that can be read as a future-oriented world of living, while functioning as a carrier for thematic presentations and meeting the requirements of visitor orientation and customer dialogue. A series of interactive media and a large video wall with a 3D animation about aquaStop® supported the multi-dimensional brand experience. With its compact 104 sqm area and "Metropolitan Lifestyle" focus, the booth conveys a feeling of spaciousness and elegance thanks to the use of refined grey tones.
Application-oriented staging of hot water technology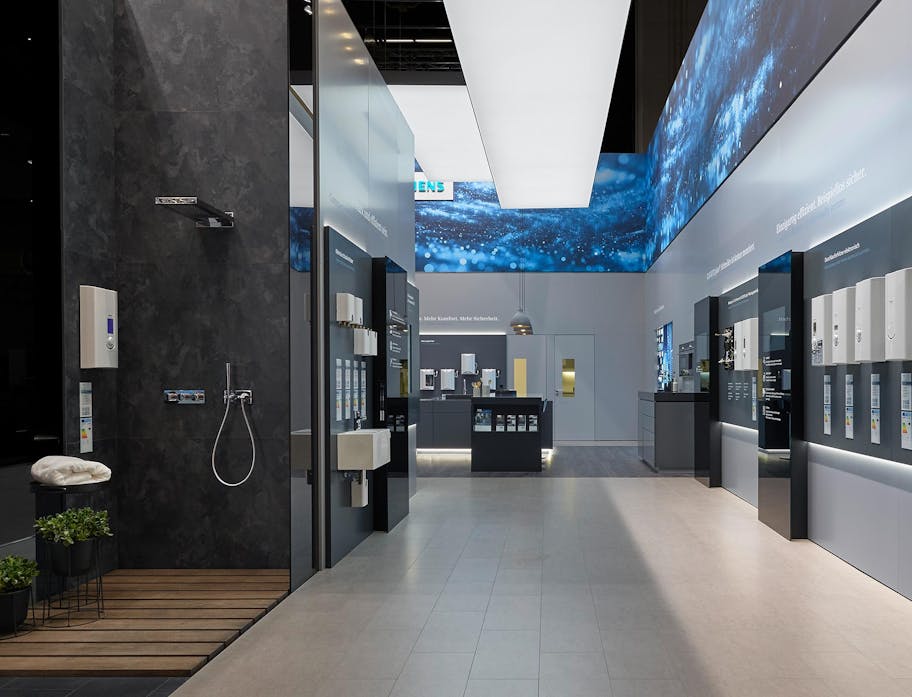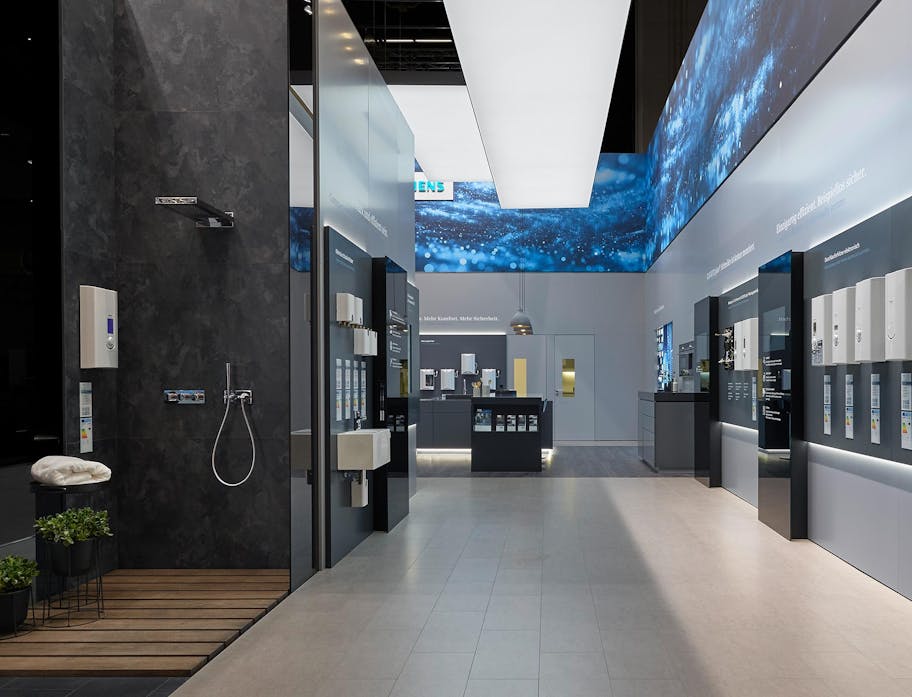 Trade fair visitors experience the future-oriented Siemens brand in a very differentiated and unusual way
Products embedded in very finely elaborated thematic worlds
Trade fair stand meets the requirements of real trade fair environments and activities
Brand architecture as a language with numerous levels of meaning