Shopify agency

for professional e-commerce platforms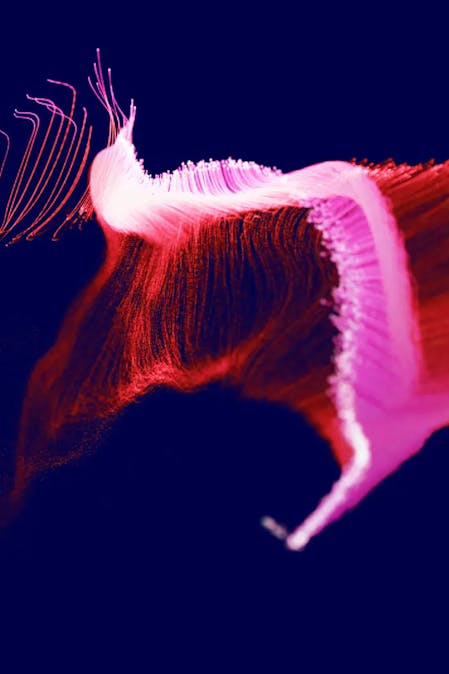 Shopify has established itself as one of the leading e-commerce solutions and excels through scalability and a wealth of features. As Shopify experts, we leverage the marketing capabilities of this evolving platform to provide our clients with a strong online presence. Here we cover what Shopify has to offer and how we can help you as an agency.
Our expertise for your online shop
As a Shopify agency, we will improve the performance of your online shop: With better design, more intuitive user guidance, increased overall speed, relevant content, the associated communication and much more.
This calls for in-depth B2B and specific industry experience, as well as comprehensive strategy and marketing expertise, together with technical understanding. We at the Ruess Group have many years of experience and are an official Shopify partner.
Shopify centralises all product data, collective customer data and operational tasks. Everything is available in only one system. Technically, Shopify is a subscription-based Software-as-a-Service (SaaS) sales platform. Shopify offers four standard subscriptions. All standard packages include a dedicated online shop and a range of tools for sales.
These include Shopify Payments for the secure processing of payments, Shopify SEO to optimise the shop's visibility for search engines and a variety of design options. This ensures ease of use and automatic connectivity with the omnichannel.
Shopify works in a cloud-based framework. However, the platform has points of sale (POS), which also enables offline sales.
Furthermore, Shopify isn't just a platform for retailers, but also for manufacturers and wholesalers. With Shopify Plus, the company offers advanced features tailored to the needs of large and fast-growing businesses.
Shopify is also a platform for creativity and innovation. It offers access to a wide range of apps and extensions that help extend the functionality of the online shop and create a truly unique customer experience.
For example, you can use apps for customer ratings, social media integration and even augmented reality to offer customers, potential customers and users a unique buying experience and fast search and procurement success.
Shopify is used by many small and medium-sized businesses, as well as large, established brands such as Nestle, Pepsi and Unilever. Currently, Shopify supports roughly 20 percent of the world's e-commerce websites.
Shopify was one of the biggest winners from the Covid pandemic. As an IT infrastructure provider, Shopify enabled many companies to quickly set up their e-commerce shops and became a fast growing online shop operator.
In its financial reports for the first quarter of 2022, the company disclosed that total revenue increased to $1.2 billion, representing a 60 percent compound annual growth rate over 2 years. And further, Shopify's monthly recurring revenue (MRR) was $105.2 million, up 17 percent from a year ago. GMV (Gross Merchandising Volume) was $43.2 billion, representing a two-year average growth rate of 57 percent and an increase of $5.9 billion, or 16 percent, over Q1/2021.
And the most important number for all Shopify businesses and customers: Shopify Plus merchants with annual revenues of $1 million to $500 million saw average annual growth of 126 percent in 2022.
Shopify Plus for larger B2B e-commerce assignments
Shopify Plus is a customised solution designed specifically for large and fast-growing businesses. Here's why it's ideal for the B2B sector and why it's especially well-suited to support companies' growth plans:
Scalability and performance
Our approach as your Shopify agency
For example, this can involve setting up the shop, choosing and adapting a theme (layout, typography, colours, icons, buttons for the user interface), integrating apps and functions and implementing SEO strategies.
Furthermore, as a Shopify agency, we offer you professional advice on selecting the right Shopify package. The platform offers a range of options that differ greatly in terms of price, functions and possibilities. 
We look at your specific requirements and objectives and will only recommend the package that matches your business needs. We will assist you in getting the most out of the offering's features and capabilities.
To this end, we bring the following skills to the table:
Many years of experience: As a Shopify agency, we have vast experience in dealing with many online shops and have previously worked with different business models, market niches and customer needs. This enables us to deliver customised solutions based on proven strategies and techniques.
Specialised Shopify experts: We have experts who specialise in different aspects of online commerce. These include web designers for creating themes and designs, SEO specialists who know how to improve shop visibility, as well as experienced developers who understand customer-specific functions.
Effective use of Shopify features: As your Shopify agency, we will help you make the most of the many features that Shopify offers. To improve the efficiency of the online shop and create a unique customer experience.
Fast implementation: We will accelerate the set-up of your Shopify shop. With our help, the benefits of online commerce will be leveraged more quickly and your business will soon be taken to the next level.
Why use a Shopify Partner agency?
Shopify also requires its partner agencies to meet high quality standards. Otherwise, they lose their partner status. This alone ensures and guarantees the quality of their services. We are an official Shopify partner!
Our Shopify experts' services
But what exactly can our Shopify experts do for your online shop and why is choosing a Shopify partner agency so important?
Customised Shopify solutions
Conversion rate optimisation
Why we are a Shopify agency that thinks holistically
01. Understanding the customer journey
It is important to create a marketing plan and understand the potential customer's journey – the path that potential customers take to reach a certain destination.
The customer journey consists of different phases during which users sometimes have very different needs. These include the attention phase, interest phase, consideration phase and decision phase.
This ensures that customers get answers to all their questions, that their needs are met, that they don't lose interest or, in the worst case, that they even cancel the order process.
Most importantly, the online shop has to be found. This is what SEO (Search Engine Optimisation) is for, or in other words: that the content is found by the Google and other search engines. This is our approach as your Shopify agency:
First of all, we optimise the loading times of your shop and, of course, we also optimise it for mobile devices. Google ranks it more highly in the search results if it is fast, mobile-friendly and well-designed, and navigation through all menus is easy and intuitive.
In the next step, we optimise the product pages. This means that the relevant keywords are used in the title tags and meta descriptions as well as in the headlines and product pages.
Relevant keywords are found with keyword research tools such as Google's Keyword Planner and semrush. However, here too, there is no substitute for the SEO experience of our Shopify agency, which thinks holistically.
03. Linking with social media
We will also support you with your social media marketing to promote the new Shopify shop. The first step is to select the most suitable social channels.
The next step is to create relevant content. Because even a flood of posts and articles does nothing if users don't like, share or comment on them.
At the same time, we develop relevant hashtags so that the posts are not only found by your company's existing followers, but also attract new leads.
And last but not least: regularity is extremely important. Not only with posts, but also with replies to messages or comments – community management.
One of the easiest and most cost-saving options is e-mail marketing. It can be based on existing leads in your company or contact forms in the footer of the online shop where potential customers can leave their addresses.
Of course, the business e-mail address can also be used to send e-mails to existing leads and inform them about sales, discount promotions or updates and more.
Content creation has already been mentioned, but content is much more than just content. It is one of the best ways to attract customers and users to websites or shops. Here again, we think holistically, across all channels.
Only really good and relevant content offers added value, attracts and retains customers and then generates sales in your Shopify online shop.
Good content...
1. answers your target group's questions
2. is always user-centric
3. packs content into stories
4. is easy to consume
5. goes into depth
6. gives recommendations for action
7. and invites dialogue
Attention must also be paid to constantly revising and improving the existing content. If only because Google honours new content and rewards it with a better ranking result.
In conclusion, this is why a Shopify shop needs to be considered holistically.
Shopify is low-cost: The higher a company climbs, the lower the payment processing fees and the discounts on shipping. Also, a wide range of marketing, management and reporting tools are available.
But Shopify doesn't sell itself either. Shopify requires the experience of experts in various digital and e-commerce strategies as well as their technical expertise.
In addition, there is a multitude of creative services – creation, design, copywriting, photography, filming and optimisation – to make the offer more visible and to increase brand and article popularity.
Our team at the Ruess Group will be happy to support you throughout this process. We are experienced primarily in the B2B sector, with brands and products that require a great deal of explanation. Not just since yesterday, but for over 15 years.
Your contact for all your digital challenges
Do you have questions or specific goals in mind about where your digital development should go? We would be happy to prepare for an initial meeting with you.