13. May 2020
Marketing in China – Maximising the opportunity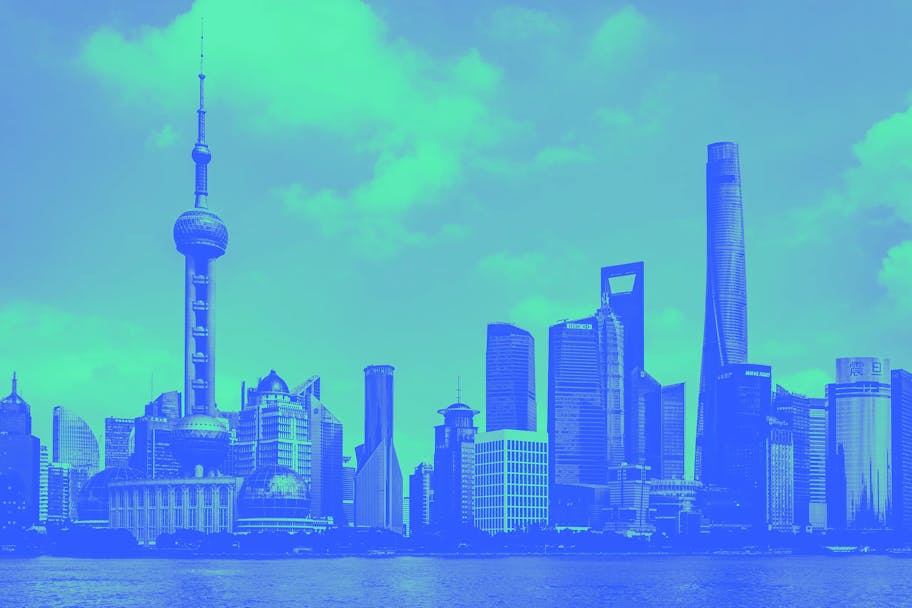 In July 2018, the starting signal for the premiere as a marketing agency in China was given at ProPak Shanghai, the leading trade exhibition for processing and packaging technology in Asia. Together with its Chinese PR agency partner, the Ruess Group designed the international communication campaign for the market entry of Schubert in China with the Schubert Robotics branch in Shanghai beginning in November 2018. One of the core elements: The launch of the website in China as a country-specific adaptation of the international web presence of the Schubert packaging machinery company from Germany.
From zero to a hundred: Adaptation of the Schubert Group website for the Chinese market
Since its launch in the summer of 2018, the website has been consistently further developed and gradually adapted to the highly dynamic international Schubert Group website. Today, the country-specific content of the Schubert Group site relevant to the Chinese market is fully mirrored once a day on a server in China – including AI software for translations into "Simplified Chinese" and advanced content management through Transaction Editor.
Some adjustment required for marketing in China
For the selection of suitable content, the Ruess Group successfully employs a team colleague as transaction editor, who decides on the relevance and form of presentation of all content on the Chinese website. At times, the special customs and traditions require a country-specific intro or the consideration of special industry trends. Food safety, for example, plays an especially important role in China and Asia.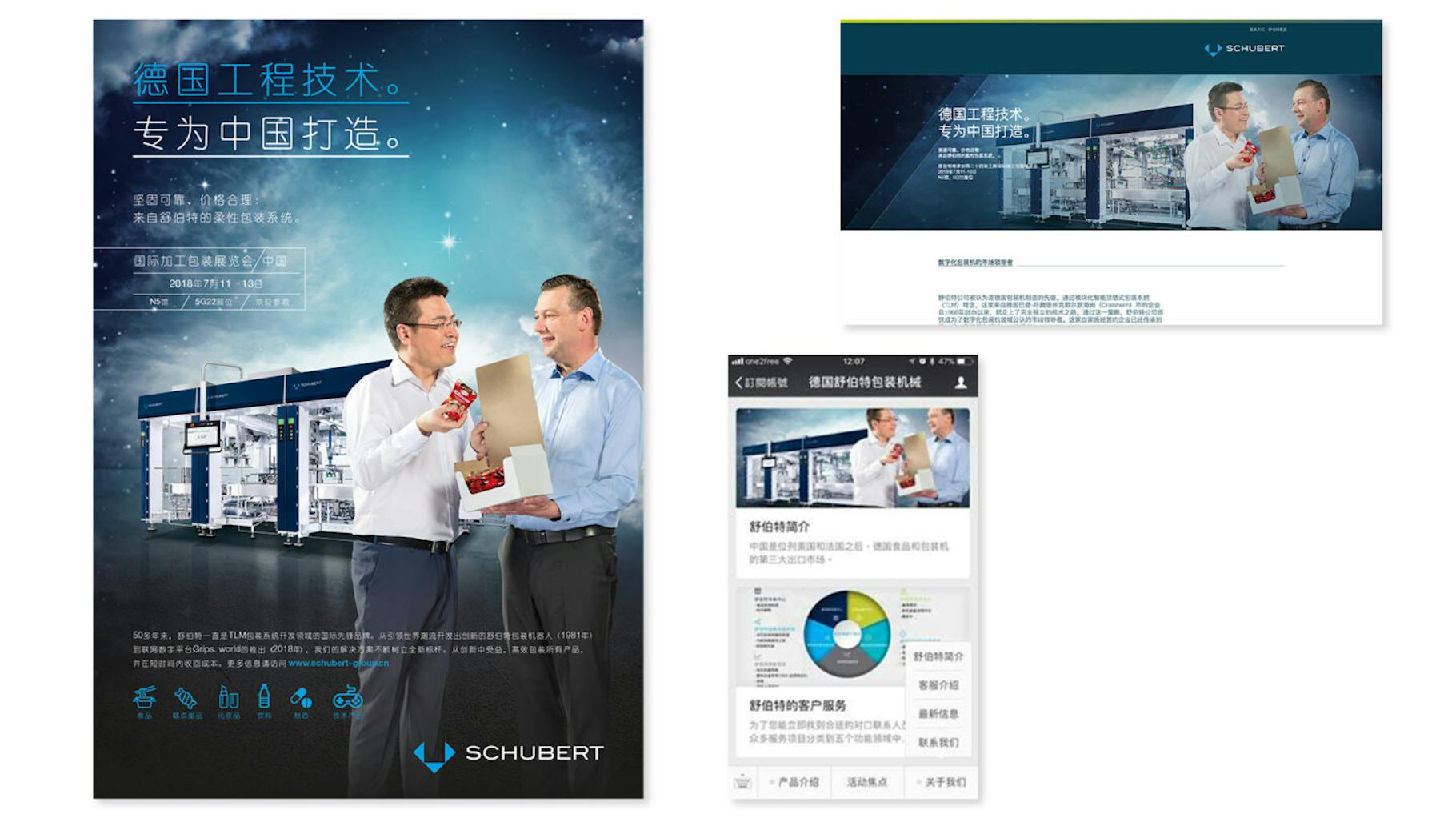 Marketing from the website to social media
For each language, the modularly programmed Internet site for the Schubert company consists of 355 individual pages, each of which is very dynamically and continuously expanded with news and premium content. In doing so, the Stuttgart-based company guarantees continuous analytics and SEO optimisation. This also includes direct networking with the WeChat social media channel, which is omnipresent in China. To enable Chinese users to call up the website and use it to its full extent, the Chinese adaptation of the Schubert Group site runs in parallel on a server in China. This is a process that previously had to be officially registered and approved by the Chinese government. Moreover, the digital experts are able to provide convenient and efficient support and control of this specific country adaptation via a single CMS.
more about marketing in Asia
A website for a corporate group
The Ruess Group is therefore also responding to a request from the Schubert client, who wanted all subsidiaries and spin-offs such as Schubert Additive Solutions to be integrated directly into the Group's website in order to be perceived as a cohesive unit for its own brand presence and international customers in particular. In addition to Schubert Robotics in China, the Schubert companies in North America and Great Britain have also been appearing on the web as sub-pages of the Schubert Group's homepage since 2019.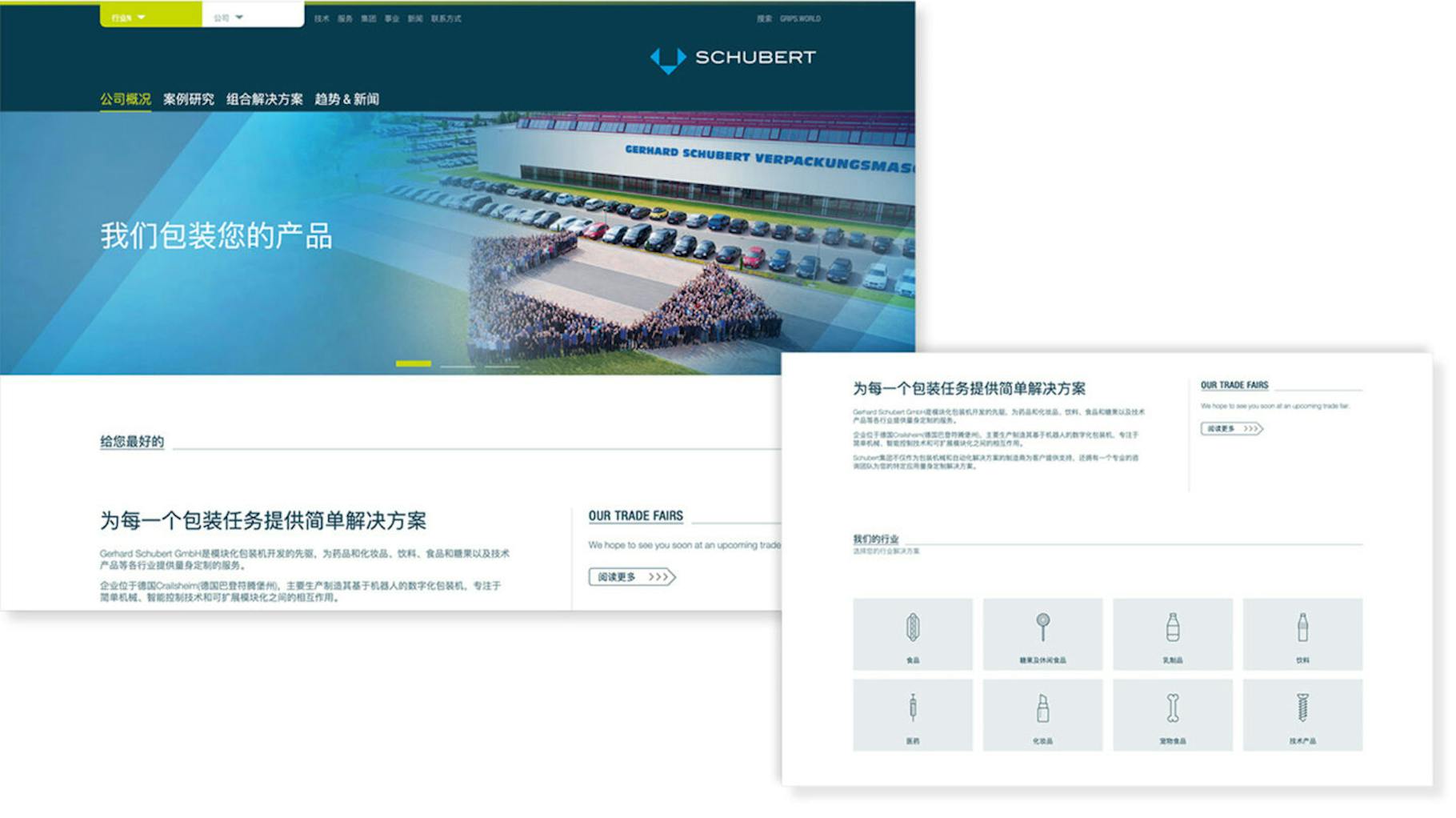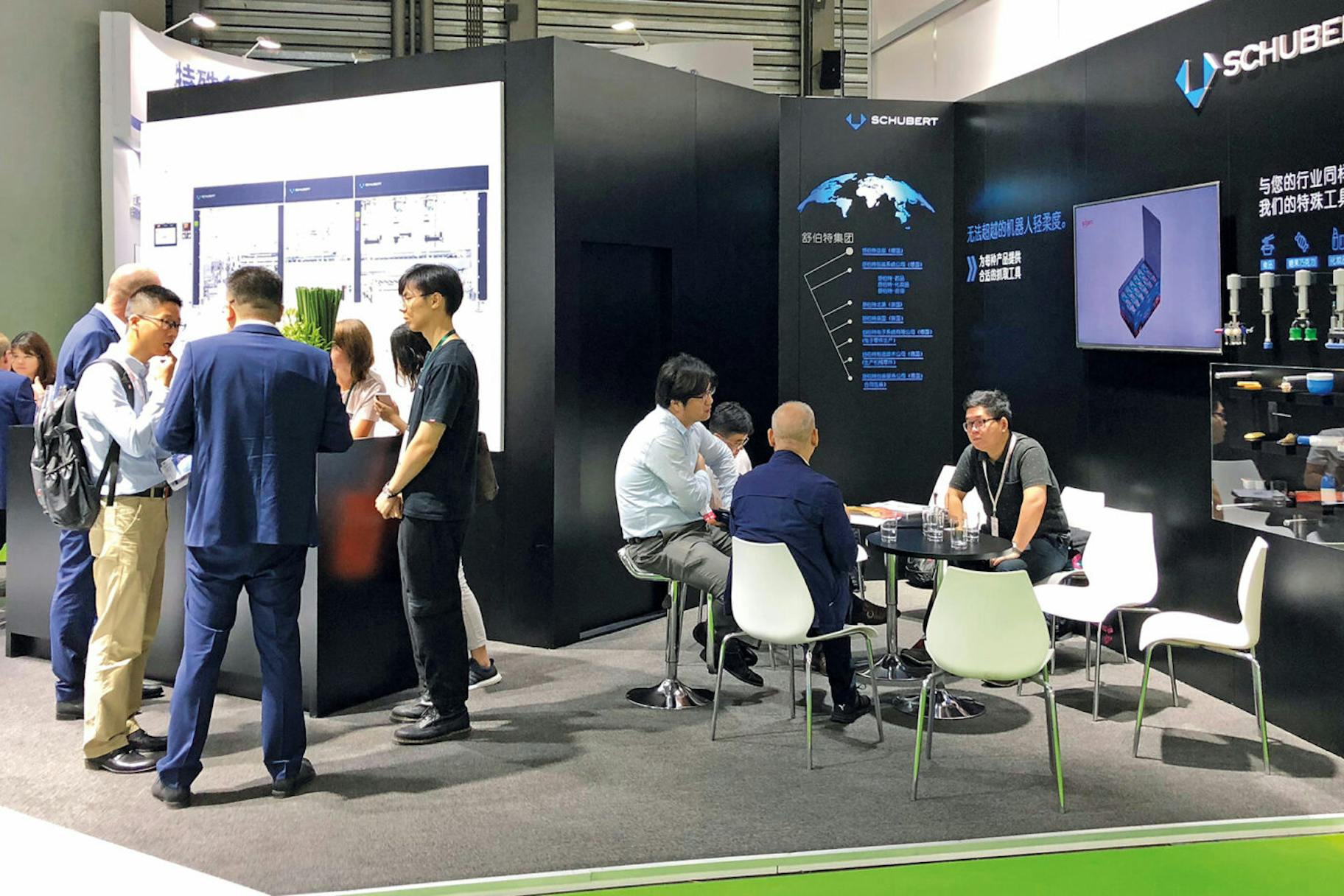 Schubert Verpackungsmaschinen GmbH participated at the Pro Pack 2019, Shanghai