26. September 2021
Innovative, strategic B2B marketing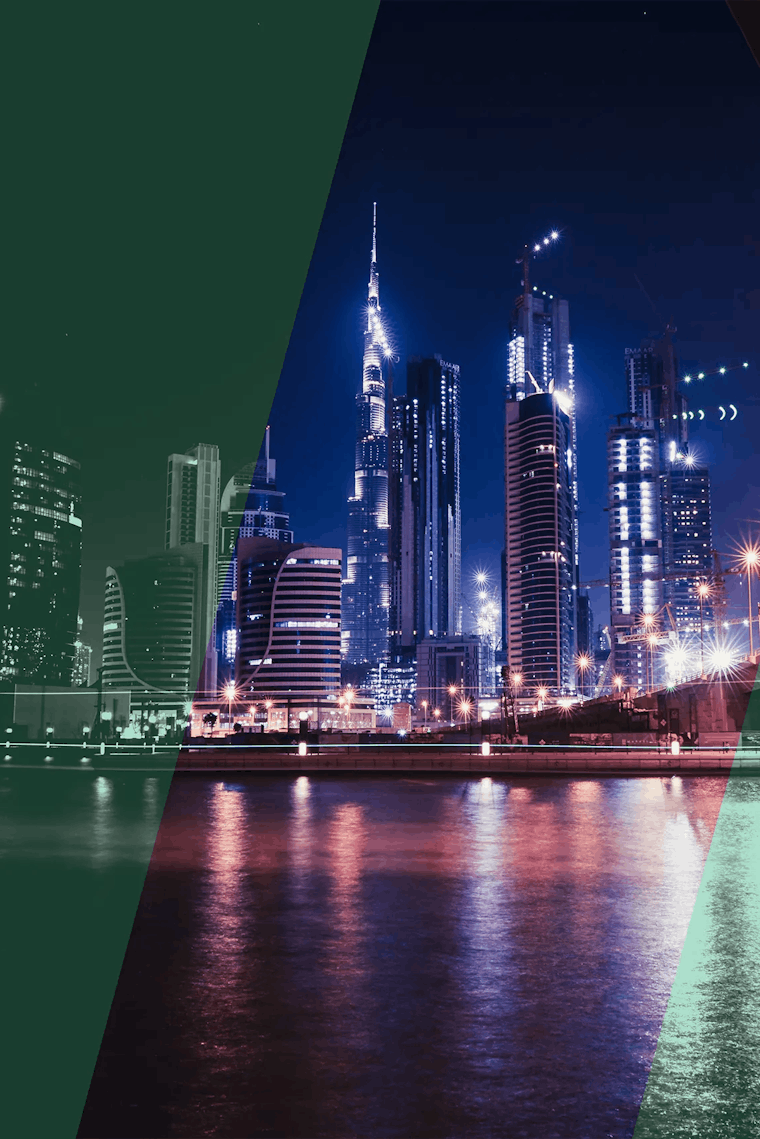 The software and IT industry, which is strongly influenced by US companies, has been setting the pace in B2B marketing for years. For example, the client decision-makers responsible for B2B marketing across the pond have been dealing with analytical CRM, inbound marketing, marketing automation or data/analytics for almost two decades, helping software and platform providers such as Salesforce.com, Hubspot or Tableau break through internationally.
The Ruess Group Management Consultancy
Strategic management consulting for digital transformation
Supporting a company's innovation processes
Developing growth and efficiency potential
Digitalisation of sales and marketing
Innovative, strategic B2B marketing
New answers, skills and expertise are needed for companies to keep up with the fast digital pace and increasing uncertainty or, even better, to always remain a step ahead. The bar is even higher when management is required to develop new services and business models to successfully deal with the digital transformation. Ones that offer existing or new target groups additional added value and secure decisive competitive advantages.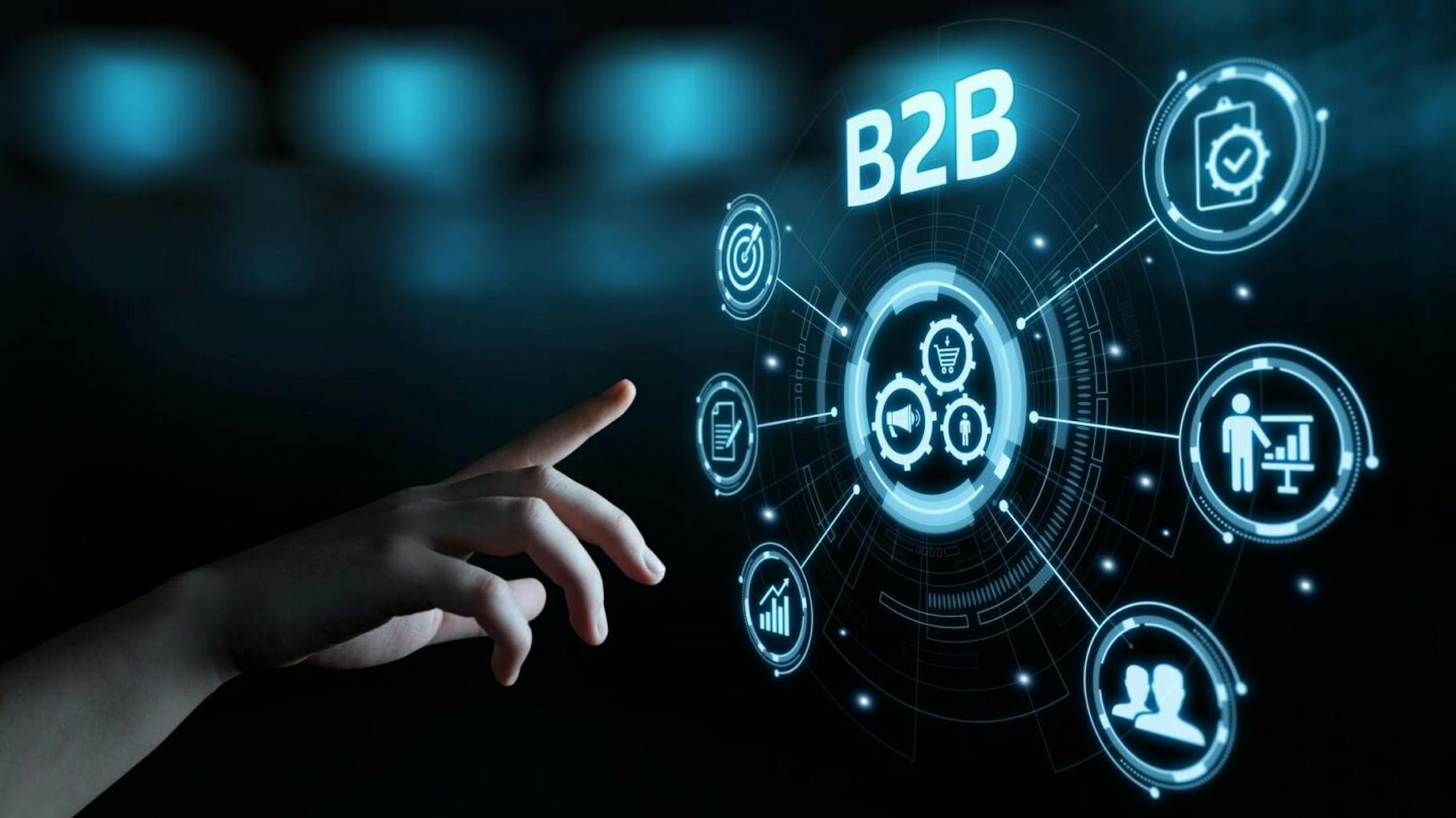 B2B marketing in Germany: Scope for growth
Accordingly, a strict separation between sales and marketing still prevails in many companies today, whereby the tasks and boundaries of the marketing department are clearly defined. Marketing organises trade fairs, plans and creates sales materials such as brochures, presentations and web campaigns, and generates leads via more or less sophisticated marketing measures, which are then passed on to sales. This is where the marketer's responsibility most often ends.
Due to COVID-19, companies have been faced with the challenge that the marketing strategy they were used to – along with all the successful instruments such as trade fairs, events, road shows or targeted visits to existing and new customers – literally disappeared overnight. What initially came as a shock turned out to be an opportunity for many companies to rethink familiar and seemingly tried-and-tested services and to try out something new. Instead of reinventing the wheel, a look at the marketing success formula of successful B2B companies provides some useful insight here.
A key success factor is a change of perspective in the B2B marketing strategy: away from a view focused on products and organisation to a B2B perspective focused on current and, above all, future customer needs. Customer centricity means that the customer and their business move to the centre of strategic business thinking and action. This represents a big step especially for German companies that are so proud of their engineering-driven products. It is not uncommon for a company's product to be developed over years without customer benefits ever being seriously considered. Once the product is market-ready, marketing's thankless task is to create a need in the target group and to develop a nice storyline.
A customer-centric B2B view anticipates customer wishes and market developments, including market shifts, at an early stage. Initially, this is a strategic, organisational and leadership issue, as the boundaries between product development, sales and marketing need to be broken down. The seamless exchange between departments is an absolute prerequisite for a holistic understanding markets and customer needs. Operationally, this means that for B2B marketing to be successful, data needs to be collected, processed, analysed and interpreted. Based on this data, topic content, issues and customer needs can then be identified, and appropriate solutions and services can be developed.
From the sales funnel to the flywheel
Topic identification, choice of (media) channels, selection of formats and content, definition of messages etc. are all orchestrated around the customer. Each and every interaction and communication is recorded and evaluated, resulting in 'best practices'. An iterative approach such as this calls for a high level of communication, agility, curiosity and creativity. This leads to companies constantly learning and quickly incorporating the knowledge generated into the operational implementation of B2B marketing measures.
The customer-centric approach and the flywheel model lead to a much more strategic approach and provide the framework for operational measures such as account-based marketing, social selling and AI-supported marketing. We would be happy to advise you and work closely with you to optimise and digitalise your B2B marketing – step by step.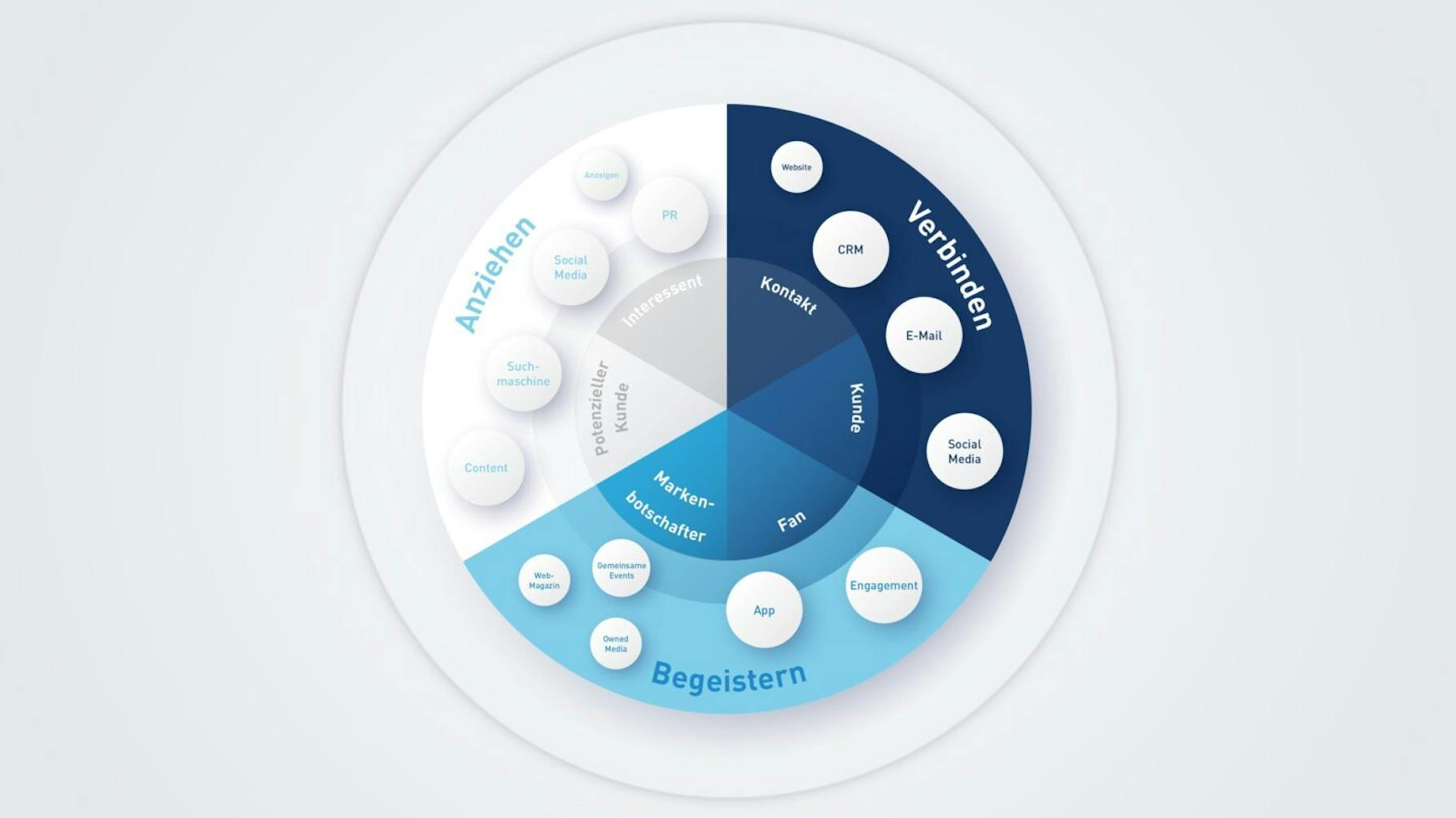 Let us know your questions and your objectives. We will be happy to prepare you for a first meeting.