Cross-channel

marketing controlling
The number and complexity of available marketing channels is also increasing in the B2B sector and changing the way we communicate. Information is available anytime and anywhere. The customer journey has become significantly more complex, as has the incredible amount of data that is now available in cross-channel marketing controlling. The results of the communication work can be seen along the customers' entire purchase decision funnel.
Your contact for marketing controlling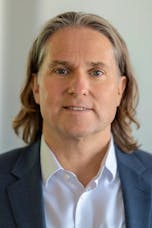 Customer Journey – the new complexity
Data is continuously coming in – and especially from digital channels such as website, social media, Google or LinkedIn. But also print campaigns, results from content marketing such as PR coverage or ad equivalence, as well as media performance indicators provide additional insights for the ongoing comparison and controlling of performance with the defined marketing objectives. The time and effort required for strategic analysis is considerable. So far, operational marketing data is often not evaluated systematically or in an interdisciplinary fashion. Although it is precisely here that a bird's eye view can reveal great potential for improving marketing strategy and consistently aligning the company with what is actually happening in the marketplace – all in view of achieving significantly more efficiency.
Where does media communication lead us?
Every single marketing activity, every single euro and even the marketing department itself is under real pressure to justify itself. Where do we invest our budget most effectively?
A structured and strategic evaluation of the key figures – based on defined goals or marketing KPIs – can provide management with promising insights. Comparisons of product groups, countries and sectors versus previous-quarter or previous-year results – this is often where concrete strengths and weaknesses become apparent, comparable to operational sales controlling. What sector(s) have even more potential, in which country(ies) have we achieved a significant impact with a limited budget? On this basis, new goals for marketing controlling can be defined in monthly comparisons.
Whereas in the past, marketing was understood primarily in terms of communication, today it is a matter of considering marketing as an elementary building block of market- and customer-oriented corporate management. Including the previously-mentioned stronger accountability of marketing managers to company management.
However, to justify this solely based on the significantly increased share of operational marketing in a company's total costs is too short-sighted. Another important influencing factor was and is the constant development of new, strategic management and controlling concepts to quantify the value of brands and customers in general – as well as the improved possibilities via new information systems and technologies. It's no surprise that marketing controlling has gained considerable scientific relevance in recent years. 
Data driven systematisation
The systematisation of marketing controlling in its capacity as a decision-making aid for target-oriented communication and marketing measures holds enormous potential – if you know how to consolidate and correctly interpret the often very heterogeneous data sources. This task usually takes the form of a two-step process:
01. "Information"
The first stage of the process involves an overview and visualisation of the required data on activities and simple key figures such as reach, contacts, followers, etc. This can include both internal and external sources of information such as sales data and CRM data. Similarly, information about products, and product or market segments can play an important role as well. The information gained often provides interesting and relevant insights, while directly supporting marketing decisions.
02. "Control"
The second stage is a direct result of stage one. Here, controlling is primarily about recognising interdependencies and uncovering potential for improvement and minimising undesirable developments. Depending on the company's orientation, the contribution of individual marketing and communication channels to sales success can also be determined in this phase (attribution), as well as derivatives for predictive sales and cost/efficiency comparisons. 
In this respect, marketing controlling is by no means only a look back, but an ongoing parallel process that reviews planned activities and forecasts in a timely manner and adjusts them to the constantly changing parameters for greater effectiveness. 
The crux of the matter: the

data warehouse
Transforming the handling of data into a long-term and routine-based handling process is extremely complex, and may well take two to three years before the first measures can be derived and evaluated. Of course, this requires the appropriate manpower within the company – i.e. a team that is able to read the data and draw immediate conclusions for the eventual readjustment of measures. The best data warehouse is of no use without the 'data artists' in your own ranks with the right capacities and capabilities. Otherwise, all efforts will remain purely theoretical.
Naturally, companies in the FMCG (Fast Moving Consumer Goods) sector are ahead of the game and in many cases have gained a huge advantage through Big Data management. Traditional B2B industries find it much harder to grasp the value proposition and impact of marketing on their business objectives. The investment in a well-developed marketing controlling system follows a consistent pattern of short-, medium- and long-term success levels:
01. Sales success
The classic backward-looking and short-term view of success is the measurement or controlling of sales success based on the data evaluation of measures already taken and their direct impact on business success, which is calculated, for example, in turnover, sales figures or new orders.
02. Potential customer base
A further and medium-term success stage of marketing controlling is the establishment and expansion of a growing potential customer base. Companies reach this stage through the increasing fact-based evaluation of customer-centred communication measures and marketing activities, which are already linked to costs during planning and defined as fixed KPIs. The perspective here is strongly oriented towards the customer's point of view and their needs: At this stage of development, marketing controlling is understood as the ongoing monitoring of the impact of measures relative to a plan, objectives and KPIs. 
What is also required at this stage of the process include a sure instinct, patience and, where necessary, quick responses in dealing with the different communication channels and their typical usage phenomena. The path from publication in a trade medium to a concrete call from potential customers is a much longer one than it was just a few years ago. On the other hand, these paths in digital channels are often very short – but only if they are properly orchestrated and used. 
03. Brand value/awareness
If stage 2 is successfully established within the company and the communication measures are consistently developed and expanded, the third and long-term success stage will follow almost automatically. Because a strengthened potential customer and customer base also increases brand awareness and therefore the value of the company. For its target groups, the company is present at many touchpoints, trust in the brand or product grows and ultimately the company benefits from the recommendation marketing of its own customers.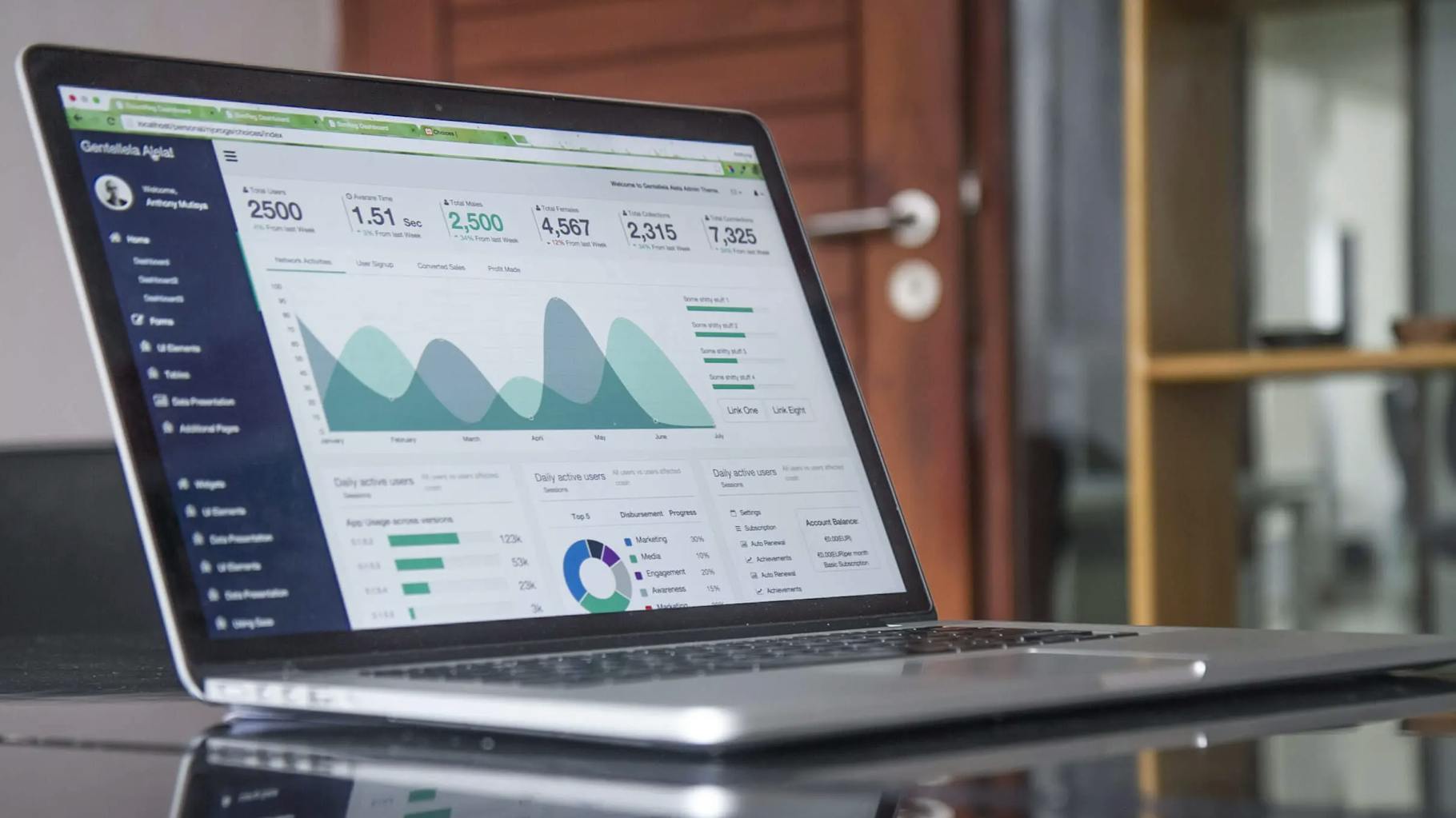 Shoulder to shoulder collarboration between marketing and sales
When data silos are broken down and the linking of marketing and sales data succeeds, cross-channel insights into customer behaviour will result in optimised lead generation. Very specific questions can be answered via KPIs in Big Data Marketing, for example how much reach is needed to build up leads. Cross-channel marketing controlling supports sales and provides clear evidence of performance to achieve the company's goals.
Sales and marketing controlling go hand in hand, or rather, they complement each other in the best possible way. Data from inbound activities, CRM systems, countries and industry trends flow into the analysis and evaluation. From the general overview, it then becomes easy to deduce what must and can be done in terms of communication. A more precise target group specification is then also possible and enables a content-supported and very targeted approach. 
To make it easier for companies to get there, it makes perfect sense to seek professional advice and support from marketing controlling experts such as the Ruess Group. 
Our service modules in detail:
Customised marketing analytics#
Integration of software tools
Monthly evaluations
Data-based recommendations for action to achieve better performance
Better performance right from the start
Today, analysis tools are also accessible for smaller companies in B2B marketing, at affordable monthly costs. With simple means, you can start building up marketing controlling, visualising data and working in according with it. The question is at what pace to address the issue within the marketing strategy. You can start by tracking only certain campaigns, all the way through to regular cross-media evaluation with the help of a customised dashboard. Marketing analytics should be incorporated into daily routines simply because it enables better action planning and performance. And, last but not least, customers will enjoy an even better experience because they will be receiving information that is even more specifically tailored to their needs.
Cross-channel marketing analytics
Let us know what your questions and specific objectives are. We will be happy to prepare for a first meeting with you.