Online press conferences as an effective PR tool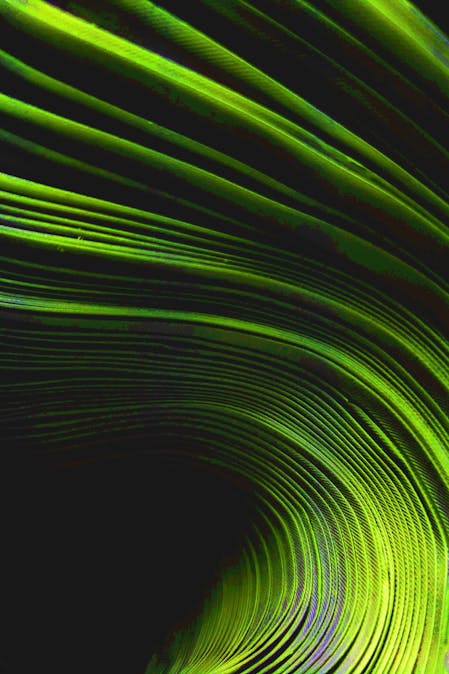 How do you establish a dialogue with the media or with journalists from the business press, the trade press, and with editors of political and socially relevant magazines? How do you encourage radio and TV broadcasters to report on your company, its strategy, product innovations, technology developments or business successes? Media relations are still highly effective as long as you have relevant news to report. Our content team supports you in developing the right content.
Your contact for online press conferences
Attention to all who have something to say
How do I get radio and television stations to report on my company, its strategy, product innovations, technological developments or economic successes? Not an easy task, because almost all editorial offices – whether classic print media, online editorial offices or news platforms – are flooded daily with company news of all kinds. Out of this news jungle, it is necessary to stand out, to generate and receive special attention. Public relations have one of the most effective methods of media relations for this purpose: the press conference.
Online press conferences change the dialogue with journalists
However, there has been an increase in the amount of work involved and, above all, in the demand for really effective press conferences. This is especially true for medium-sized companies. While DAX-listed companies hold their annual press conferences regularly and almost too routinely, and media representatives from a wide range of genres attend these press events simply because of the size of the company and the publicity it enjoys, many smaller companies are often below the radar of journalists. You need a top opportunity and a topic with great relevance to interest journalists for your press conference. In short: You've got to have something to say. And you also have a great chance of being heard. PR professionals know this and will help you to find or create such topics and opportunities, and then successfully use them for a media event. This isn't always easy, but extremely effective – and this is what our content marketing team stands for.
Press conferences on the web are part of content marketing
The result is predominantly desk work for journalists, and journalists weigh up extremely carefully which media event is being covered. This puts enormous pressure on companies and their marketing managers or press spokesmen. Under the influence of these changes in the editorial departments of specialist publishers and industry media, as well as those of the business media and the daily press (which has come under even more pressure due to dwindling subscribers), the genre of the press conference as a means of public relations has changed and has become the focus of modern content marketing as an online press conference.
The web press conference has developed into an excellent means of attracting journalists to relevant press topics. The Corona crisis has fuelled this and has begun to develop something like a digital post-press-conference era. Virtual press conferences are a digital format that will prove their worth in the future not only in times of crisis. They are also destined to become an important means of media communication in established publishing houses against the background of economic constraints. They also offers advantages over the classic press conference: It is a fast, time and place independent, and therefore flexible and comparatively inexpensive alternative to achieve the greatest possible effect with state-of-the-art measures. Journalists all over the world can follow the online press conference from their PC and take part despite ever increasing budget cuts at the publishing houses – after all, time and money for on-site appointments are limited in most editorial offices.
It doesn't matter whether the press conference via Internet is designed for print or online editorial offices. It is important to have solid anchoring in the company's content marketing, to have the right strategy with us as a public relations agency, a well-chosen and elaborated occasion, the appropriate selection and preparation of topics, the selection of the right media representatives, as well as professional planning and execution of the press conference.
To content marketing agency
Video recording: Popular on-demand press services
Another advantage is: With on-demand services, editors can also view them with a time delay and are independent of time in their daily work. This creates a greater openness towards media events of medium-sized companies, which otherwise would not be in focus due to their company size. With the help of well-timed online press conferences, press spokespersons and marketing managers can avoid competing events that are usually held at trade fairs, for example. On-demand press services are also a possible source of research for journalists. Excerpts of the video recording can then be used for posts in social media or for other moving image applications. The additional budgetary expenditure is small compared to the benefits of such a multiple use of PR content.
Transmitted via live stream, the online press conference does not have to be anonymous and impersonal (which is always the concern). The decisive factors are a clear concept, meticulous planning and the design of the conference as a facilitated, interactive event for the press. It is important to name the right speakers on the company side, to give them a good script and prepare them accordingly for camera statements. The right ambience is also important, because not only the occasion, the appropriate topics, the relevance of the press conference are decisive to the credibility of an effective live streaming.
Interaction, chats and multimedia content
Careful moderation is important to avoid confusion in the use of interactive features, to bundle questions in a meaningful way or to prepare them for an answer afterwards. And, of course, the podium should be top-class and expertly staffed – journalists appreciate seeing leaders and asking them questions which would otherwise not be answered. Equally important is the integration of multimedia contentin order to achieve a professional external image in the company's own corporate design. You can share company presentations, charts on sales development, current campaigns or film contributions.
Such a virtual press conference is quite complex, which is why we are on site with extensive livestream, sound and conference technology the day before the recording. Together with specialist partners, we check the transmission quality, sufficient capacities and how many participants are possible worldwide. We understand the complexity of producing pre-recorded material in advance and then integrating it into the online press conference. We advise internationally active companies with a multilingual livestream and simultaneous interpreters and ensure that experienced translators are on hand on the day of the press event and that everything works in real time. The camera and sound signals are mixed live on site, transmitted via video stream on request and are immediately available digitally for publication on the Internet or Intranet at the end of the press conference. Our content marketing team creates meaningful links, e.g. with your own social media channel, with the company website, with references to specialist portals. This way, we use every opportunity to think beyond the online event and to integrate as many public relations measures as possible.
Livestream press conferences should not be left to chance
This begins with considerations on the setting, the use of professional technology for seamless transmission all over the world, with strategic positioning of cameras, the support of camera teams, outdoor circuitry, etc. Even a well-functioning chat and the facilitation of the press event should not be left to chance. With all this in mind, we as a public relations agency are the right partner for successful online press conferences.
Our services

for online press conferences
We would be happy to discuss this with you in more detail