In­no­v­a­tive tools for op­ti­mised se­cu­ri­ty and scal­a­bil­i­ty on the Web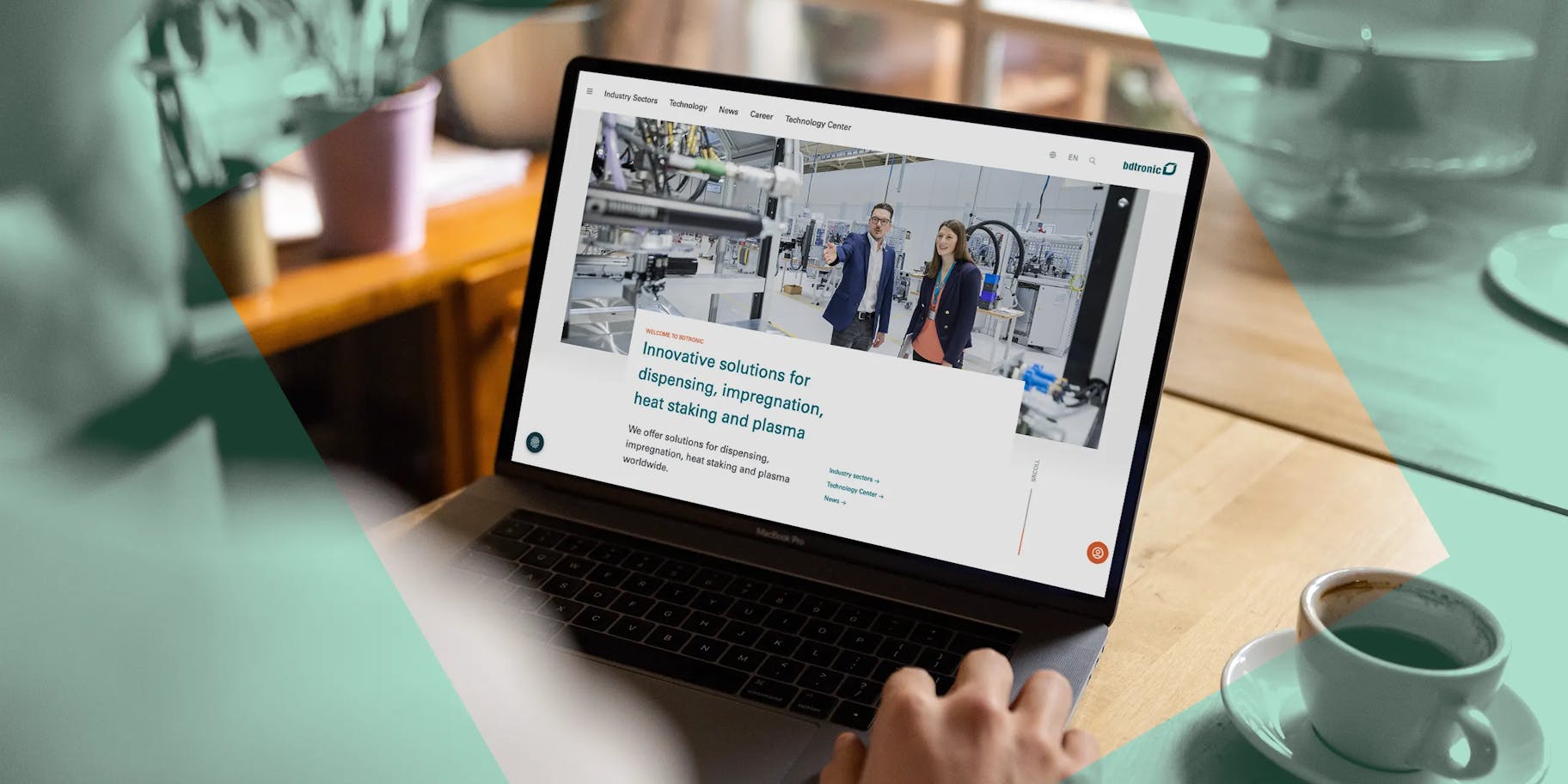 Maschinen- und Anlagenbau
Digital consumer behaviour calls for more application flexibility.
The customer
bdtronic is a globally active mechanical engineering company in the field of 1K and 2K dispensing technology, plasma application, heat staking and impregnation technology for electric drives. The task of redesigning the website, which no longer met current standards, was to increase awareness of the company and its products, and to keep it continuously high.
Die Aufgabe
As a marketing machine, the website is intended to generate new customers and provide relevant information and added value for existing customers. Due to the Corona crisis and the resulting intensified use of digital media, the focus is now increasingly on communication formats such as videos, livestreams, webinars, online trade fairs and newsletters. The website is the company's flagship – with its staff of some 450 people – and is designed to provide interested applicants with exactly what they want and expect: Information on career prospects, quick access to job vacancies and easy ways to apply, preferably directly online.
The Result
UX/UI Design: Redesign of the website with a clear UX Customer Journey
State-of-the-art, bright design for easy navigation and scannability of content
SEO Strategy
Focus on the user experience as a benchmark in B2B marketing
Content Modelling: Implementation of numerous interaction possibilities as well as chatbot
Front-end development
Implementation of a Jamstack website based on Prismic.io (SaaS headless CMS); Imgix (content delivery network for images); Algolia (AI search with high performance and scalability); Nuxt.js (VUE.js web application framework) and Netlify (hosting service for next-generation Jamstack websites)
Integration of Hubspot CRM Marketing Hub
Nuxt.js – VUE.js web ap­pli­ca­tion frame­work
Nuxt is based on a high-performance modular architecture
Nuxt.js supports the generation of static websites (JAMstack).
This results in significant SEO advantages, as Nuxt pre-renders all pages and integrates the required HTML.
Performance: Short loading times optimise mobile access
More leads: Google "rewards" high-performance sites with improved rankings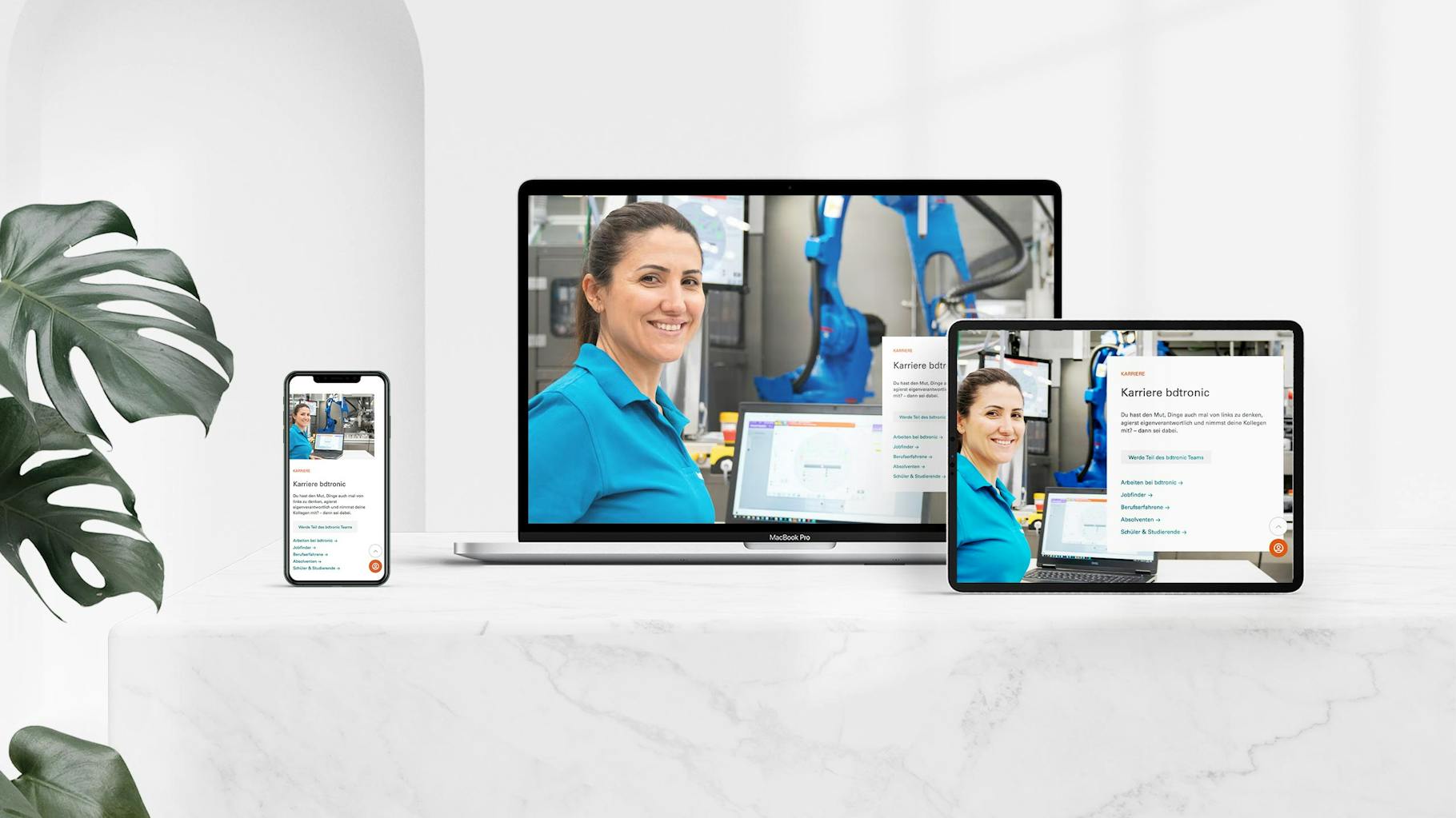 Implementation of many different contact options:
Forms for lead generation
Service request forms
Chatbot for ad hoc requests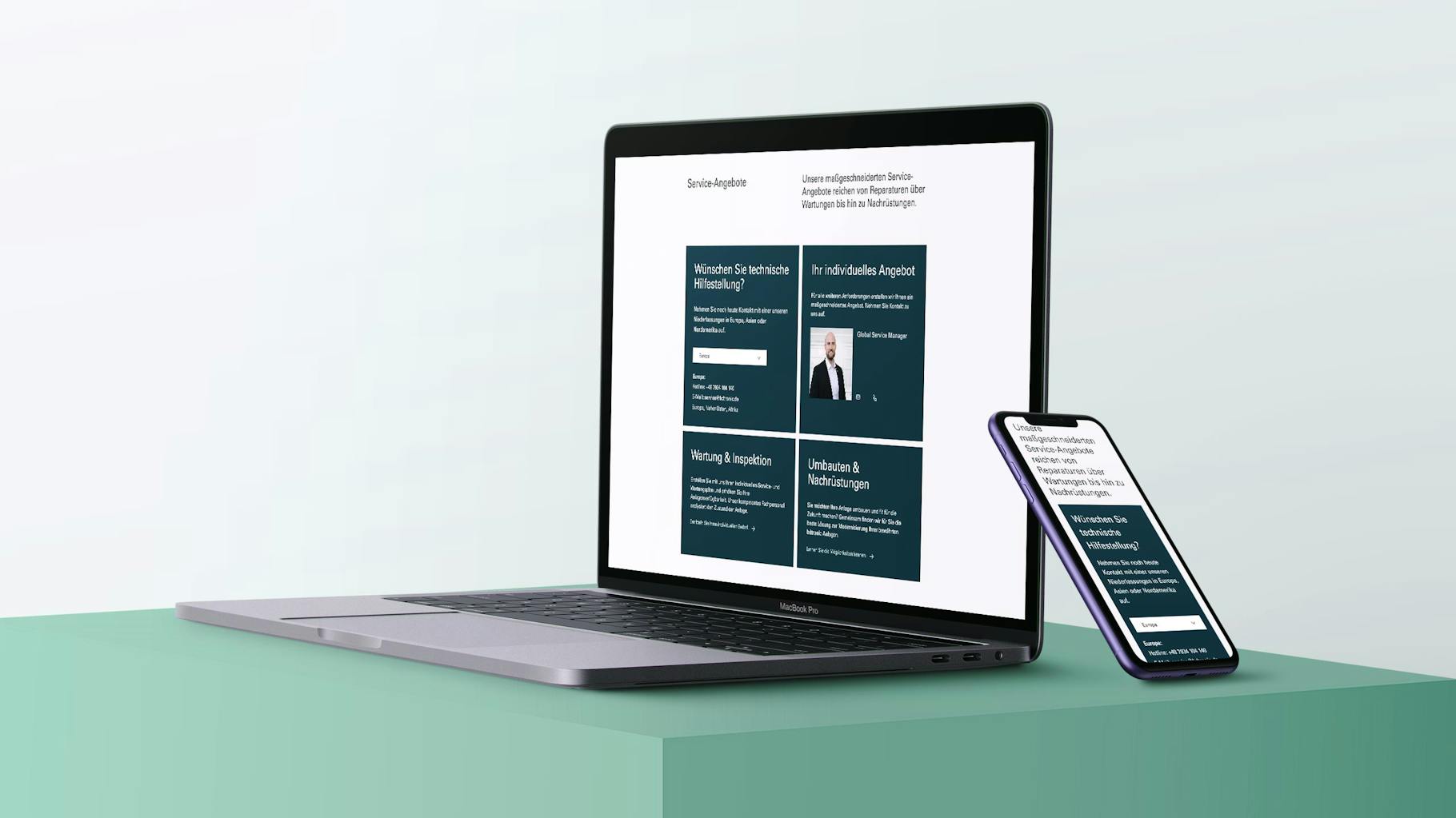 AI-supported relevance and personalisation
InstantSearch – thanks to Algolia's speed, relevant content is displayed from the very first keystroke.
Enable your search with powerful filtering capabilities and pre-built facet widgets.
Focus on building a great user experience, rather than on maintaining infrastructure
Voice search on mobile and desktop devices
Pris­mic.io – SaaS Head­less CMS
The distribution of content is controlled via omnichannel marketing
Digital consumer behaviour calls for more application flexibility
Content can be multiplied easily and efficiently
Updates and security are controlled by the vendor