CEO positioning

with the right communication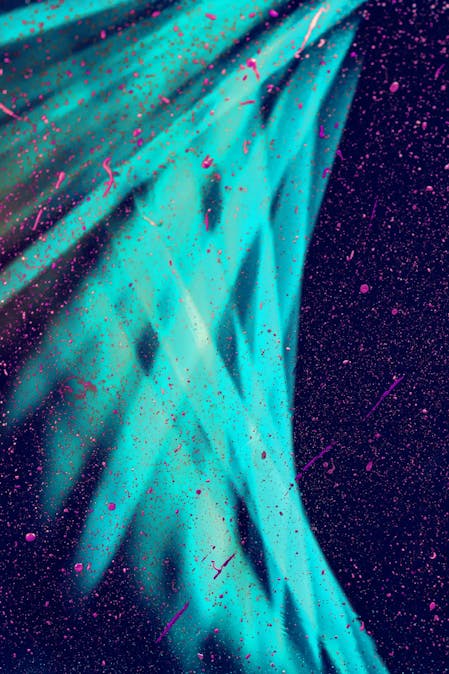 Especially in view of the fact that trust and authenticity will become even more important for a company's success in the future – as a shift towards "real" sustainability is required – CEO positioning plays a key strategic role. C-level communication has a direct impact on a company's awareness and image and can positively influence business success. It's about much more than straightforward representation, but rather about direct, real content. And the more personal, the better.
Your contact for ceo positioning
The CEO as chief communicator
This is also how the concept of leadership branding describes it: "the alignment of all the visions and values of a company with the actions and statements of its leaders". The CEO becomes the central medium for communicating and explaining corporate concerns. To this end, it is necessary to position company leaders in terms of their personality, their possible awareness & profiling and their strategic communication – by positioning the right topics in the (industry) public. With this in mind, the strategically planned definition and staging of content, including the venues and opportunities for presentations, are the most important levers for successful CEO positioning.
It has little to do, however, with personality cult as with Musk, Jobs or Bezos. Rather, well-done CEO communication is aimed at the company's reputation. If the communication does not support the value of the brand, the positive attention of the public and the trust of the stakeholders, then little will be gained. With a strategically sound selection of topics, much of the CEO's communication can be controlled – contributing to the strengthening of the company's brand identity.
In order to succeed in this strategically demanding and highly complex topic, it takes an agency that understands the topic of CEO positioning not only as simple 'camera & media training', but as the targeted communication of selected content via the most diverse communication channels. The list of potential stakeholders is long and ranges from internal and external target groups to the capital, labour and sales markets, all the way through to society and politics. A very broad field indeed. And we at the Ruess Group have been working in this decisive area for many years.
This is why CEO positioning is so important
This is why the standing and reputation of the CEO is directly related to the success of the company. In other words, good representation of the corporate brand by its CEO creates winning concepts that fundamentally increase brand awareness and image.
With the help of a well-chosen and consistent media presence, the CEO not only communicates the vision, mission and strategy for the company, but also ensures interesting contacts – ranging from political decision-makers to potential new customers and new employees. An effect that is now also well documented and proven scientifically, as a comprehensive study conducted by the Institute for Journalism and Communication Science at the Free University of Berlin shows. The results can be summarised as follows:
There is a positive correlation between corporate values and their embodiment by the CEO.
The general assumption of a strong correlation between CEO personality and company awareness is clearly reflected in practice.
A prominent CEO has a positive impact on the frequency of media coverage of a company and its CEO.
The greater the CEO's influence on the planning and execution of media events, the more frequently he or she participates in them.
Photos and film footage are key to building, maintaining and impacting a CEO image.
The larger the company, the more likely the communication chiefs are to use film and photo material.
There is a positive correlation between a company's stock market listing and the use of film and photo material.
In general, media training is considered important, but practice does not confirm this.
The role of the CEO in social media
In doing so, they embody the strategy and mindset of their company both internally and externally and become trendsetters, 'futurologists' and opinion leaders all at the same time. Their presence has a lasting effect on the reputation of their company – and ensures increased awareness. With regular contributions on trends or future topics that offer real added value. And – what is perhaps most important here – it also encourages dialogue.
Experience gained over the last few years shows that CEOs can develop a considerable number of followers. With regular interactions that strengthen brand loyalty and increase the probability that the follower will later become a customer, partner, employee or simply a brand ambassador.
CEOs who aim to be successfully positioned as trend-setters or thought leaders in social networks need to be two things above all: credible and transparent. This is paramount, even when general, classic or standardised corporate messages fall by the wayside.
This calls for personalities who have the daring to position themselves with their view of things, to leave the beaten track, to develop new business or thematic fields – and to take a clear stand on 'buzz' topics that are as contemporary as they are trendy, such as sustainability, diversity or human resources policy.
To B2B Social Media agency
Unfortunately, only very few companies are lucky enough to have content that is interesting to a broad public. It is difficult to build a sustainable CEO positioning and CEO communication strategy based purely on core content. Since the core business is rather technical, only specialised media are interested in it.
The task is therefore to develop content and topics that are far removed from the daily business of the company or the annual press conference, but that nonetheless contribute to the strategic goals of the company. It doesn't matter whether the positioning topic comes from social politics or the economy.
What is important is that a CEO topic is relevant for the media or the target group, that it contributes to the company's goals and that it suits the CEO's personality. Only when these three criteria are met can positioning through thought leadership be successful.
Common mistakes occur when companies either think too much in terms of their products and business activities or try to overload their top manager with too many topics. Experience shows that the general public can usually only identify a CEO with one topic.
There are exceptions in the case of very well-known top managers. But as a rule, if a CEO appears with too many topics, it dilutes his or her CEO positioning. The same applies to the question of how many other spokespersons should appear and be positioned for a company. Here, too, the rule is that less is more.
CEO positioning has to be strategic
But here, too, content is vital. The more authentic, the better. It should be produced in a seemingly casual manner and rounded off with a personal touch. This leaves a much stronger impression than sharing the usual, standardised press releases and company statements.
In return, contributions can be more of general nature, more analytical and sometimes even more personal. After all, it isn't about detailed product information, but rather about innovative ideas, visions or positioning in general. The following applies in each case: The more personal and the more authentic, the better.
When talking about CEO positioning on social media channels and social networks, the term "social CEO" is often used. The term describes a social media strategy for a company's main executive on the social platforms that are relevant for the company.
In the B2B sector, for example, this is primarily LinkedIn. Here, CEOs are expected to play an important role for their company and increase the company's visibility through regular posts and interaction with other profiles. To this end, a CEO is positioned as an expert on certain topics.
Curated content is the central element of the social media strategy for communicating different topics. In practice, this means that he or she comments on external contributions, classifies them according to subject matter, reposts them on the corresponding channel – and therefore ensures contacts and interactions.
Social CEOs can also post organic contributions such as news from the company or independent articles. Similar to all other media, an editorial plan and long-term topic planning are used to prepare which posts are to be published and when.
Therefore, good CEO communication needs a detailed strategy. It isn't only important to determine relevant channels, but also concrete content that should be posted in a prioritised manner: topic search, formats, tonality, frequency of posts. And last but not least, the following question naturally arises: Does the company itself take on the CEO positioning on social media or does it work together with designated experts in this still quite young marketing and communication discipline? This much can be said with confidence at this point in time: Yes, it is highly recommended.
Experts communication, and not only digital
After all, real life also offers many opportunities and possibilities to do something positive for the company's reputation, especially in the worlds of technology and industry. Here they can meet and network live and face-to-face. From potential customers to potential employees. From opinion leaders to opinion multipliers.
Not every trade fair, event or TV programme is suitable for this. For this, the CEO needs experts that examine the possible events and venues and classifies them in terms of effectiveness and relevance. And not arbitrarily, but on the basis of the CEO's positioning:
Is the medium relevant?
Does the event match the company's goals?
Are the costs and benefits proportional?
Who else is coming and making an appearance?
Who spoke at the organiser's previous events?
Have his or her events been a success in the past?
Does the event topic suit the speaker?
Does the event's reputation enhance the company's reputation?
How effective is it in terms of press and publicity?
Good CEO communication is not something you can just do in passing
The fact that this type of reporting is 'human' has both advantages and disadvantages: For example, a medium may well reduce a company only to personal missteps, neglecting hard facts or relying on gossip. A failed TV appearance or a thoughtless tweet can seriously damage a company's reputation in the long run.  
At the same time, heavy or overly technical topics, such as business software or B2B business, can be sold better by an eloquent CEO. CEOs who can persuade and present their own vision and expertise in an entertaining way leave a lasting mark on the corporate brand.
In short, CEO positioning and CEO communication are not tasks that can be done on the side – or in passing. You need an agency to manage them around the clock. Because the list of tasks is as long as it is time-consuming. And moreover, the assignments call for an experienced, strategic approach:Formulating a set of values for the company
Developing the core messages
Strategic reputation building
Positioning as opinion leader
Setting up interviews with the business and trade press
Positioning as expert speaker
Proposals for events
Preparation of specialist books
Speech and camera training
Development of interview guidelines and storylines
Writing complete interviews
Making the topic of sustainability the exclusive domain of the CEO
Collaborating with associations
Developing a personal social media concept
Coaching before, during and after appointments
And much more
As you can see, the topic of sustainability alone, which more and more companies are now addressing exclusively through their CEO, calls for the full attention of an agency. In addition to day-to-day business such as trade fair work, press conferences, social media, video shoots, photo shoots, etc., there is also a lot of work to be done in the key area of CEO positioning.
It's a good thing that we at the Ruess Group have been closely working with the topic of CEO positioning and CEO communication for more than 15 years. For companies in machine engineering, the paper industry, design, building and housing, medical technology and many more. And not only in Germany, but worldwide.
Your contact for CEO positioning
Send us your questions and your objectives. We will be happy to prepare for an initial meeting with you.