05. January 2020
2nd Marketing Day for mechanical engineering and packaging technology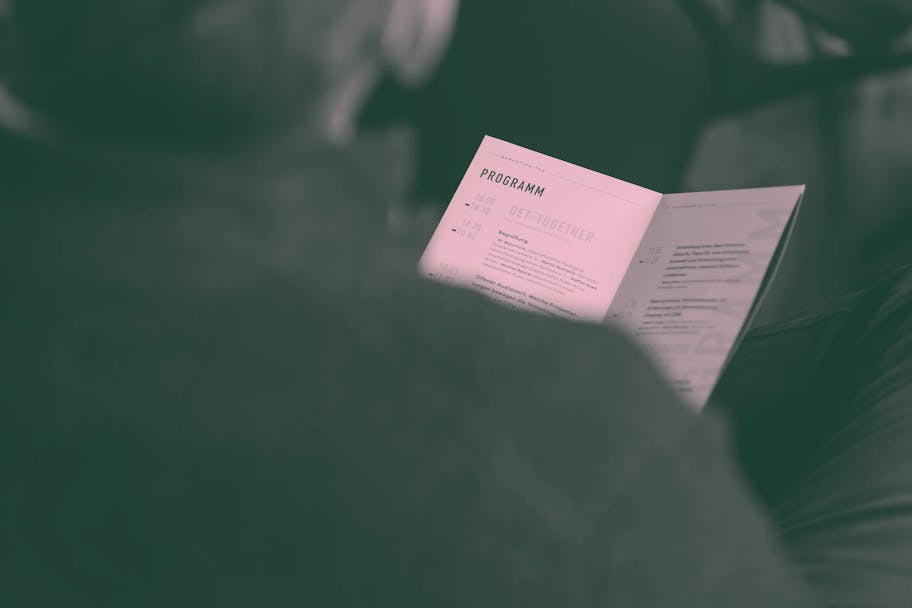 The second Marketing Day for Mechanical Engineering and Packaging Technology with the "CRM and inbound marketing" topic was attended by some 30 participants from various companies and industries throughout Germany.
Great in Theory. What about in practice?
2. Marketing Day for Mechanical Engineering and Packaging Technology
Subject: "CRM and inbound marketing"
3 December 2019, Ruess Group
Over 30 participants
Opportunities and potential of CRM and inbound marketing
The day was initiated by marketing agency Ruess Group as part of a series of events in collaboration with the Packaging Excellence Center e. V. and Packaging Valley e. V. Together with their members in the Hohenlohe, Rems-Murr and Stuttgart regions, the two associations form the world's strongest cluster in the field of packaging technology and its automation. At the very first Marketing Day in March 2019, the participants had expressed the wish for a continuation of the interactive exchange format, which was held in December.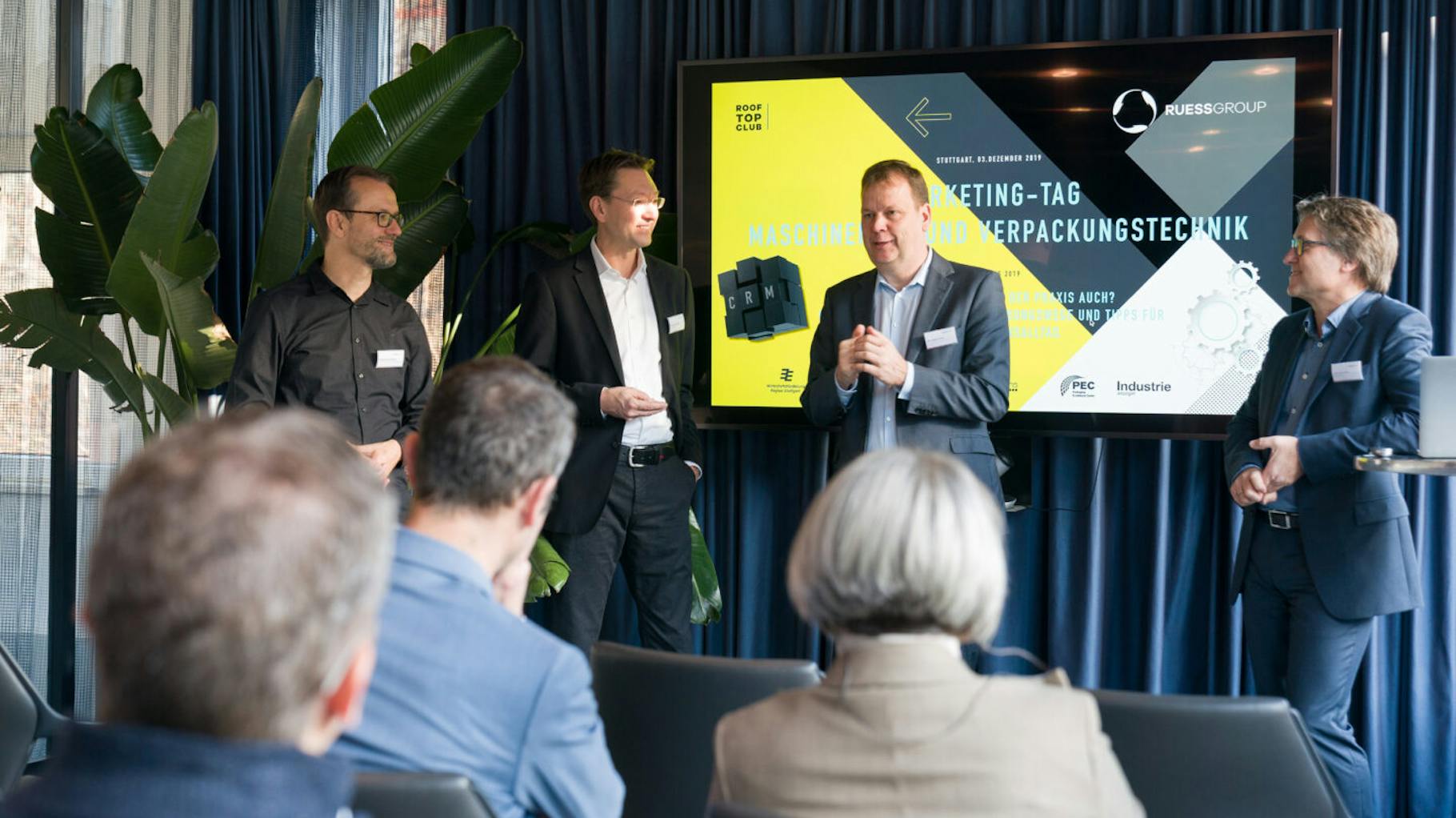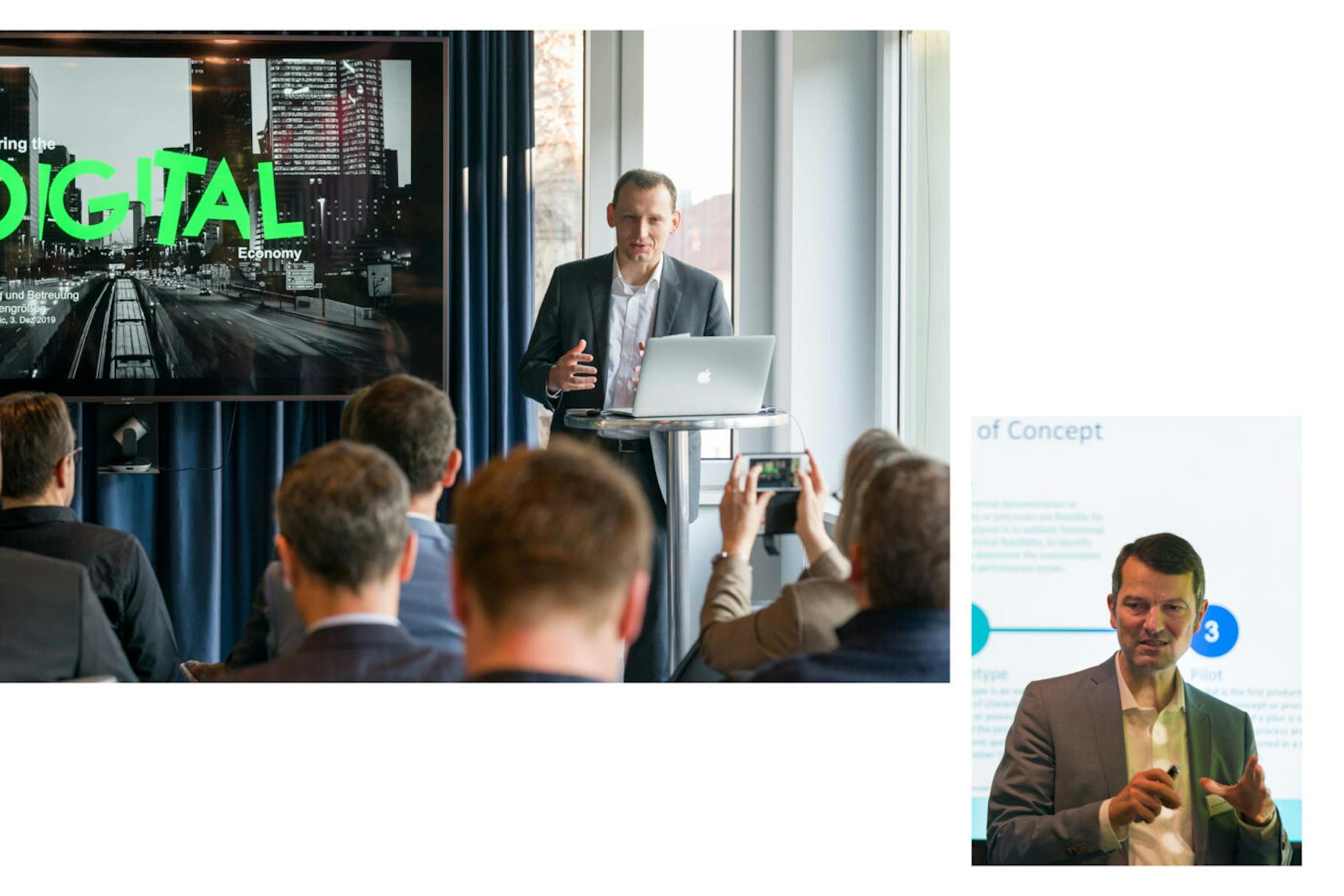 Marketing becomes more performance-oriented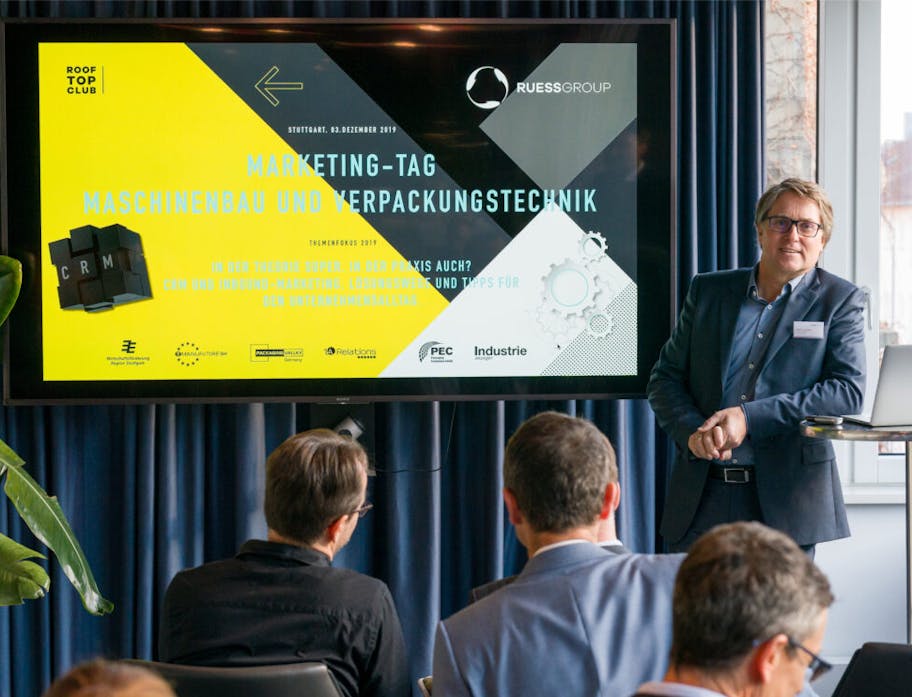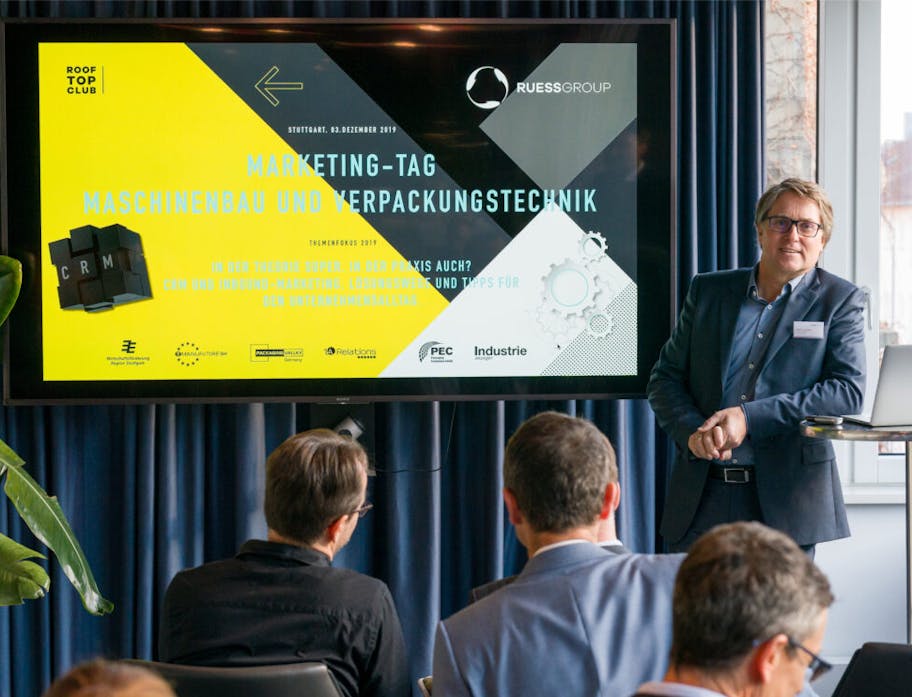 Depending on whether these goals are of a transactional or informative nature, whether they involve greater reach, brand awareness or, above all, the generation and processing of leads, a methodical and implementation-strong response from marketing is required. CRM will become even more important in the future. Moreover, target group-specific SEO optimisation and corresponding content strategies are the key to more success in international competition." More in-depth collaboration between sales and marketing would ultimately bring about new job profiles, such as the Transaction Editor, which multiplies content with the help of technical tools and forms the interface between marketing and sales. The Ruess Group is currently setting up such a position in its content team.
Increase sales by up to 25 per cent with CRM
Dr. Marc Funk, Managing Director of the Packaging Excellence Center, added "Among other things, companies are confronted with the question of available CRM systems. What is the right solution for your company? What do competitors use?"
More than 7,500 software solutions and tools for marketing, CRM and sales available worldwide don't make decisions any easier. That's why CRM expert Georg Blum, CEO of 1A Relations GmbH, brought insight into the jungle. With a view to the MarTech Conference 2019 in Boston, the trend towards individualised solutions that are programmed in-house – examples are Tesla or Lyft. "In many cases, big solutions are too complex for companies to introduce," he said. His advice: To bring CRM expertise into the company. Why the investment in CRM can be worthwhile is clear to him: "After about two years, a company can increase sales by 20 to 25 per cent."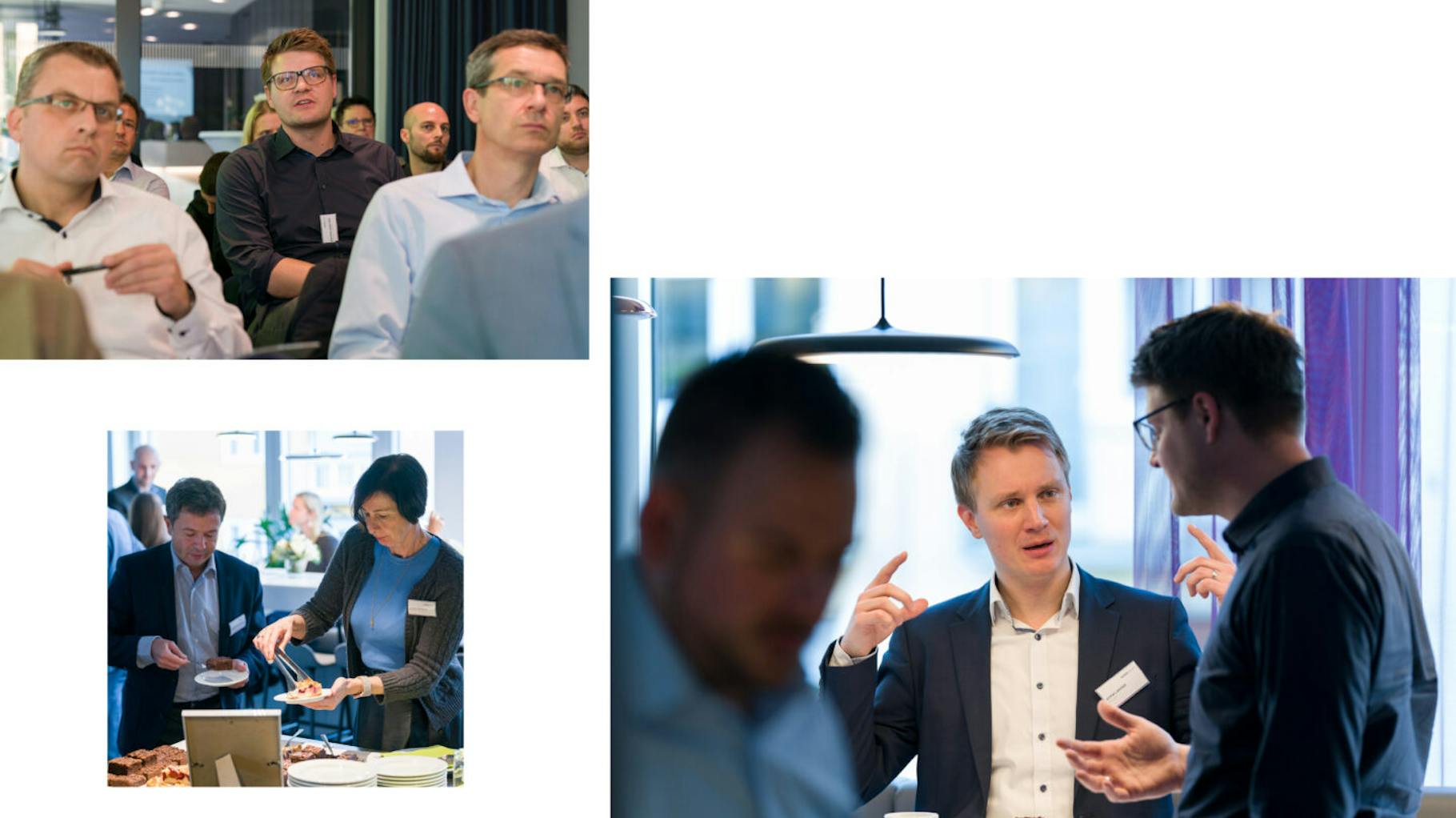 Process optimisation of operational procedures
One of the major challenges is always the adequate handling of the flood of data resulting from the increasingly digital communication behaviour of the target groups. "Hiring more sales staff wasn't a solution for us, since potential leads hardly have any time for personal meetings. Our goal was therefore to optimise the processes as a whole through enhanced sales procedures," reported Okoniewski. To do this, they used Salesforce to analyse their customer structure and define what inside sales can do to improve customer service. "This has resulted in an entirely new customer structure, which represents a major step forward for us."
At Balluff, all group divisions and subsidiaries worldwide work with a single CRM system, the core element of which is opportunity management. Adam Langer: "CRM has been an issue for us for more than 14 years – a complex system despite many standards. In the future, we want to develop a uniform understanding of the sales process with a global approach."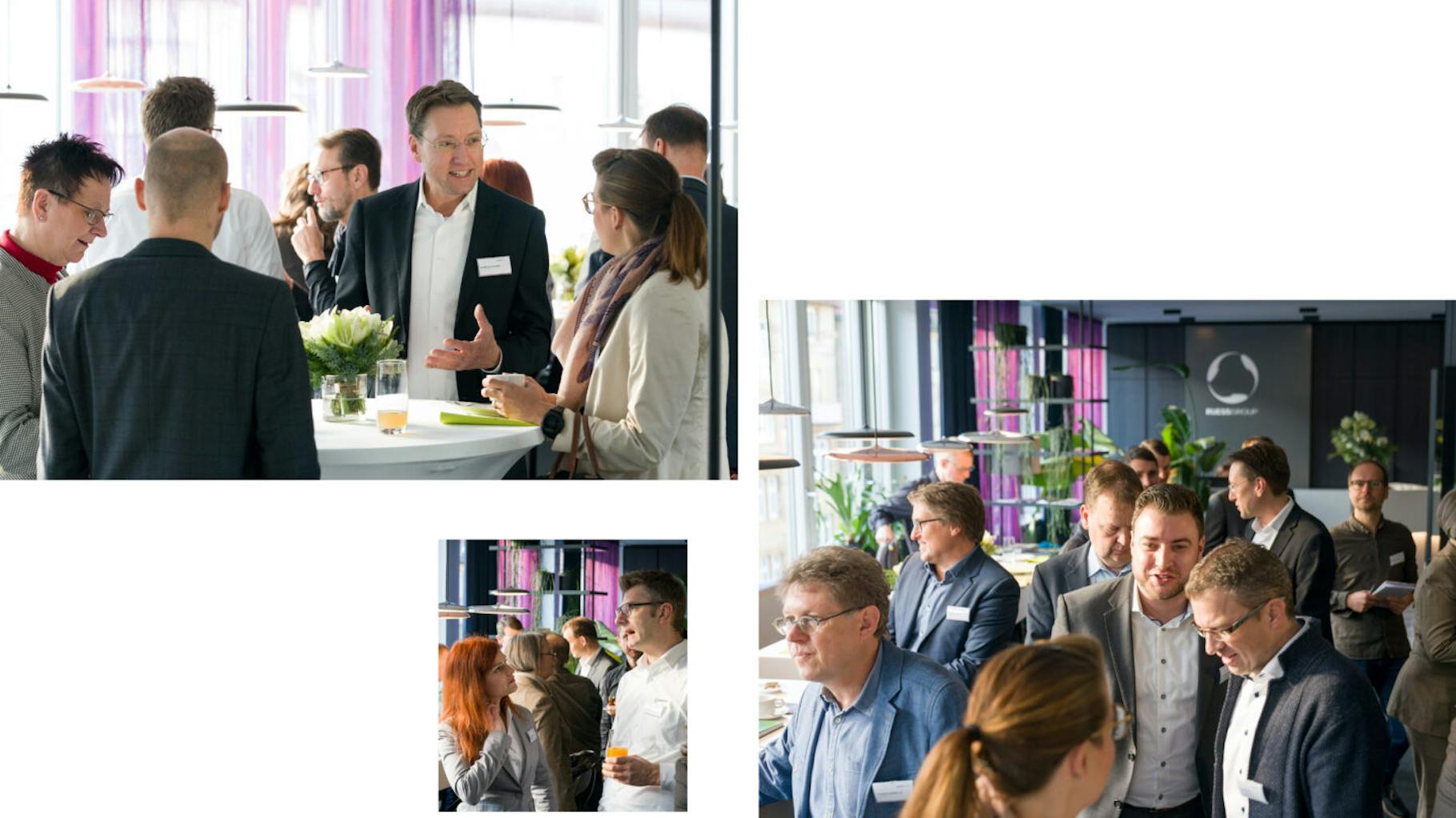 And finally: People as a success factor
All experts and participants agreed that it still comes down to people how successful the introduction and application of CRM and inbound marketing in the company are. And then there are the necessary tools for Big Data and analytics. Correspondingly, as explained in detail in the lecture by Dagmar Tillich-Schmidt, COO of 1A Relations GmbH, most of the participants' questions also revolved around interaction and the correct, or efficient, handling of a CRM system. The possibilities for the right motivation of employees to work with the systems in a value-adding manner were also discussed again and again until late in the evening.