19. May 2020
Catching the light: image brochure for Luxwerk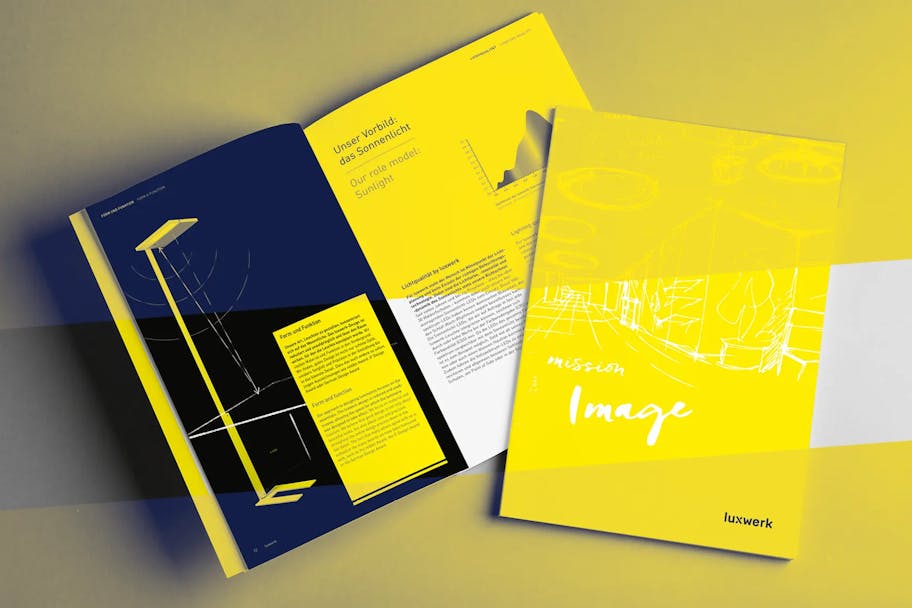 How do you depict light? How do you explain the predictability of light? And all this in a compact printed brochure... Not an easy task. Even for the experienced graphic designers and copywriters at our advertising agency. What the new image brochure for luxwerk, a manufacturer of lighting technology, is intended to convey is nothing less than the planned special effect of light.
new look & feel
communication design, content and production from one source
5,000 copies
international
Elegant image brochure explains the predictability of light
Light is the fourth dimension in architecture. Only the right lighting design can bring a space to life and create a compelling atmosphere. It's no wonder that light is often referred to as the "architects' darling". For us as an advertising agency, the typically high demands of the lighting industry are always a challenge. And one that we gladly accept. Along with PROLICHT from Austria, the exclusive lighting manufacturer luxwerk is now our second client from the lighting segment. Luxwerk has specialised in high-quality special lights and manufactures these exclusively in Germany.
With the new image brochure, the company from the vicinity of Freiburg wants to convince its customers – architects, interior designers and lighting planners – of its capability and lighting expertise.
Storytelling with expertise
Because lighting design is a complex business, we talk about light qualities, its effect on people, as well as control technology and sustainability. Examples also helps. So of course, the new brochure also contains projects that have been implemented. It's a good thing that our responsible editor not only studied architecture, but also used to work for a premium lighting manufacturer. This expertise was therefore secured in advance.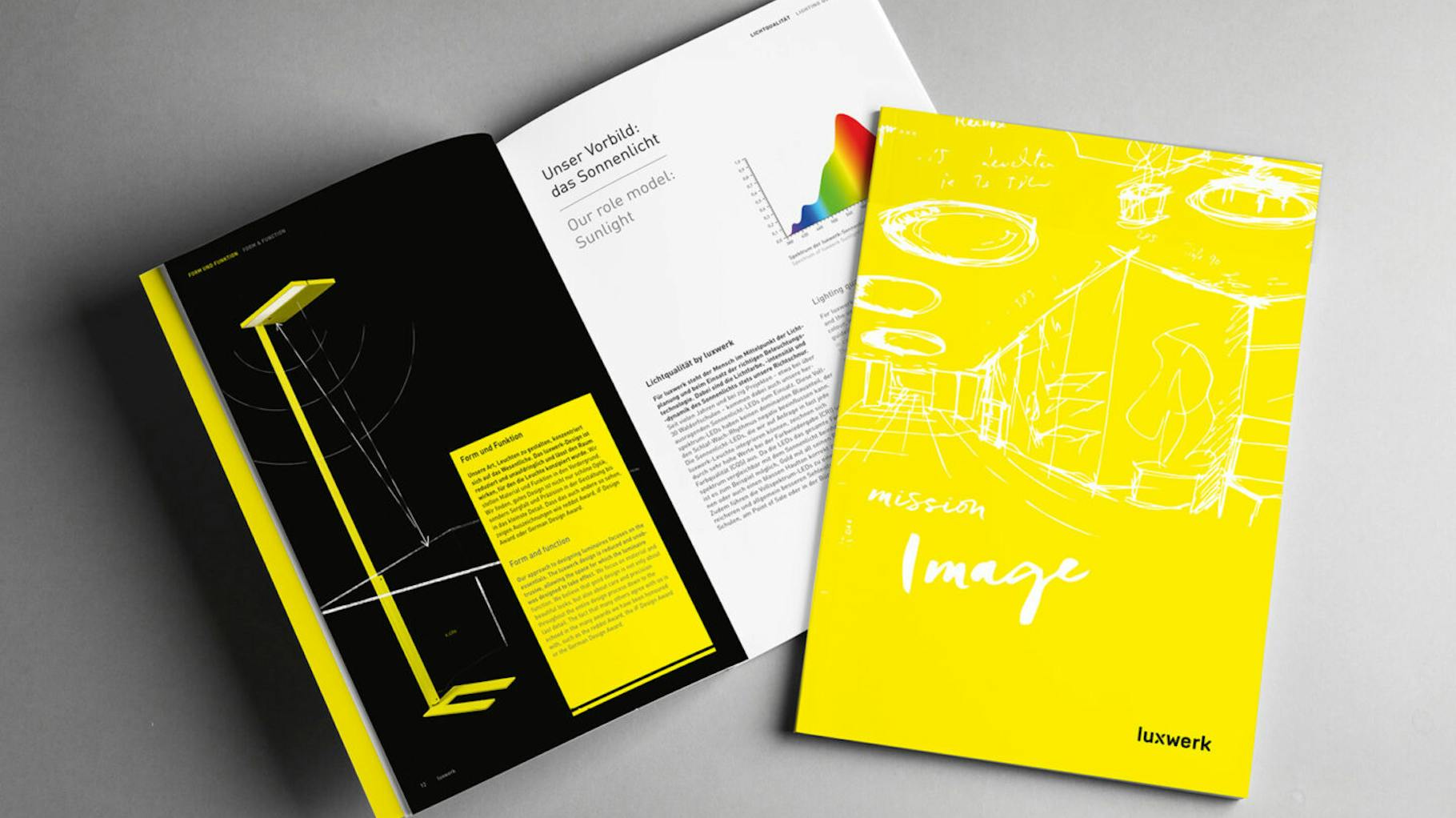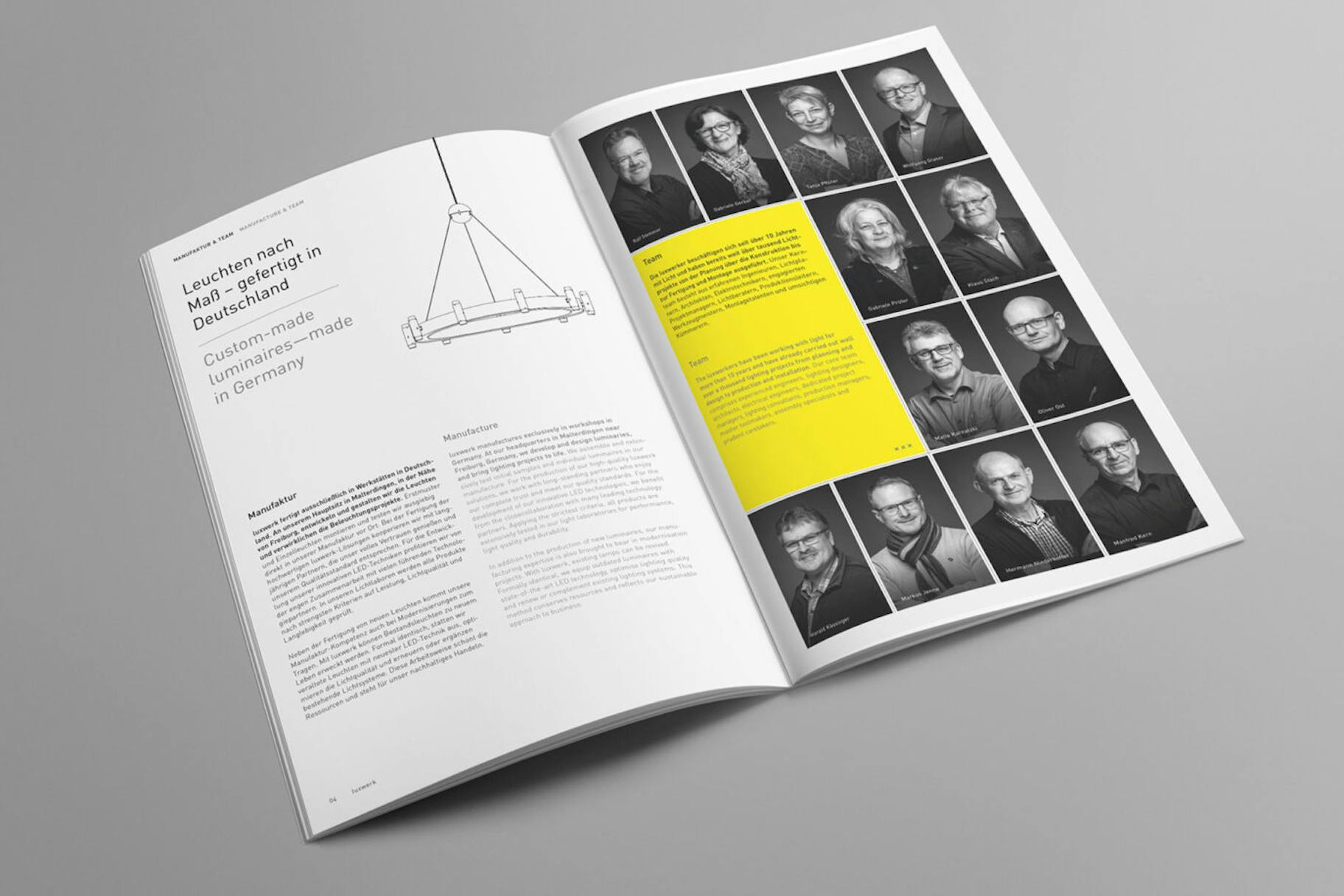 A high-quality sales tool
The inner part of the brochure introduces the production facility, its employees and teases product solutions. For an international audience, the texts were prepared in German and English.
Oh yes, the new image brochure also offers a haptic experience as a sales-supporting tool. Thanks to a special graphic paper that supports the elegant look and reinforces the high-quality character of the brochure. An advantage of "everything from a single source". We were, after all, responsible from concept to content and design to production. We would say: It was definitely worth it.