20. April 2020
Print works - target group-oriented communication for architects and lighting designers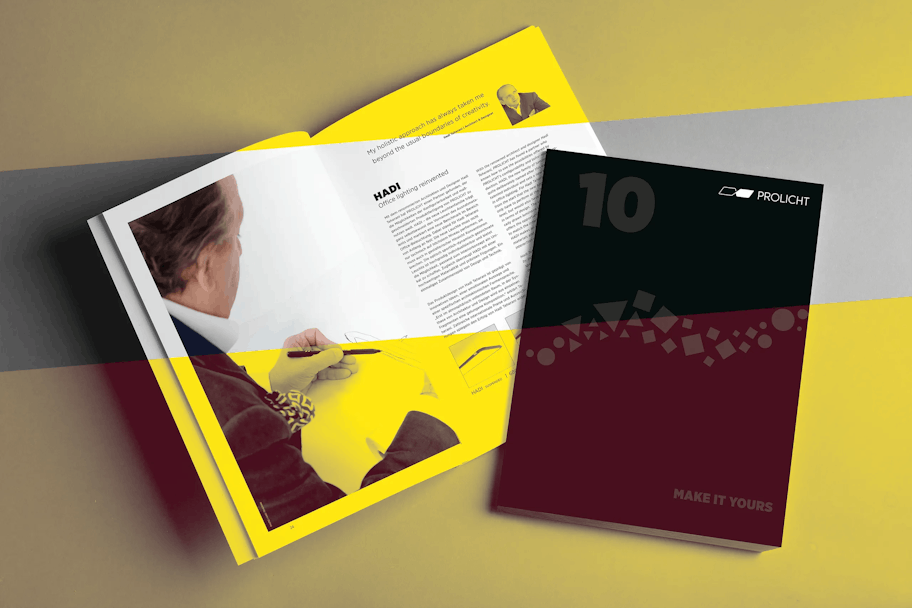 Our long-standing client PROLICHT is renowned in the architecture and lighting industry for its premium luminaires, which are custom-made for each project in record time. The projects that we as an advertising agency work on with PROLICHT are usually carried out at a similar record-breaking speed.
Print makes a difference
900 pages
40.000 characters of copy
2 technical editors
8 weeks
The lighting 'bible' from the advertising agency in Stuttgart
An impressive example is the new 900-page PROLICHT catalogue – hot off the press. For the tenth edition of the Austrian lighting manufacturer's lighting bible, Stuttgart-based agency Ruess Group was once again entrusted with the task of writing the majority of the texts. And in a record-breaking eight-week timeframe.
Through an extremely efficient work process, we developed over 160 text modules with close to 40,000 characters in close collaboration with the PROLICHT marketing team. The catalogue now serves as inspiration for the company's 25 product families. It explains the new collaboration with renowned designers such as Hadi Teherani, and contains numerous facts and specifications for successful lighting design. The newly created content is naturally also reflected on the PROLICHT website.
Advertising and public relations from a single agency
Multiple placements of trade articles and reference reports have laid a valuable foundation for a close business relationship. Every two years at the industry's leading trade fair, Light&Building in Frankfurt am Main, we attract the "who's who" of architecture and design magazines to the impressive PROLICHT stand.