27. January 2021
B2B marketing in China and Japan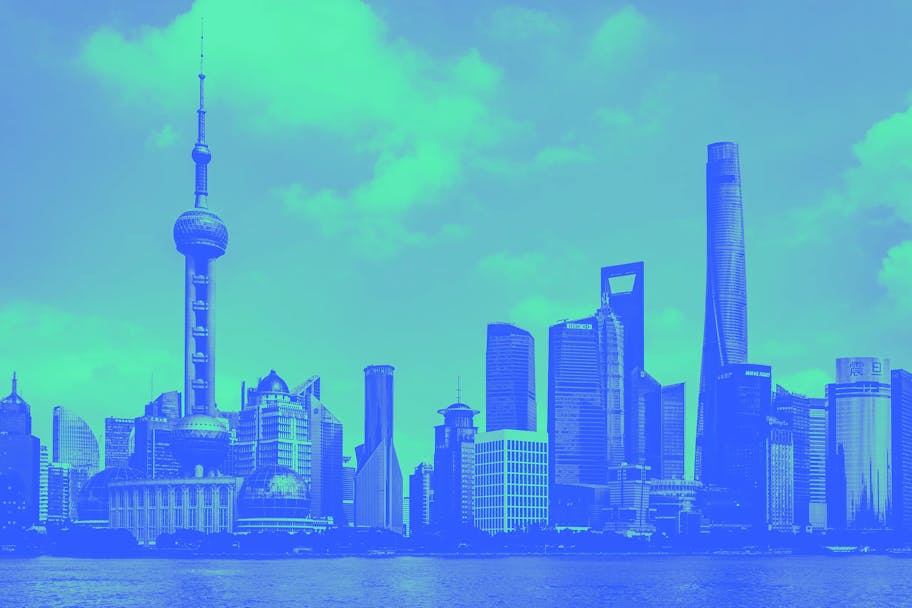 The Asian economy weathered the 2020 pandemic year better than expected and is now taking off again. China even achieved average economic growth of over two per cent. Currently, there are great opportunities for German and European companies to successfully enter the Asian market – and not only for products relating to hygiene, pharmaceuticals and medicine. Two-thirds of all Chinese confirm in surveys that they are extremely interested in products from Germany and neighbouring European countries. "Made in Germany" stands for quality and technological innovation, and the potential is enormous. Indications are also favourable for B2B communication in the Asian markets. The task now is to develop country-specific market strategies and to implement them quickly. This is something that the Ruess Group marketing agency is already doing very successfully for some of its international clients while expanding their marketing activities, especially in China and Japan.
INTERNATIONAL MARKETING AT THE RUESS GROUP
International rollout campaigns
Intercultural teams of experts
AI software for stringent translation
Country-specific marketing strategies for Asia
With the ProPak China trade fair in Shanghai as the starting point, the Stuttgart marketing agency developed the trade fair presentation, campaign and media planning, as well as content marketing with press relations and mobile communication modules via the WeChat social media platform. A dedicated Chinese website bundles all market-relevant information and mirrors selected areas of the corporate group's website at schubert.group.
A first Chinese press conference held by Schubert directly at the trade fair also provided important contacts with the leading Chinese media in the relevant sectors. The next trade fair appearance is planned for ProPak China 2021 in Shanghai at the end of June.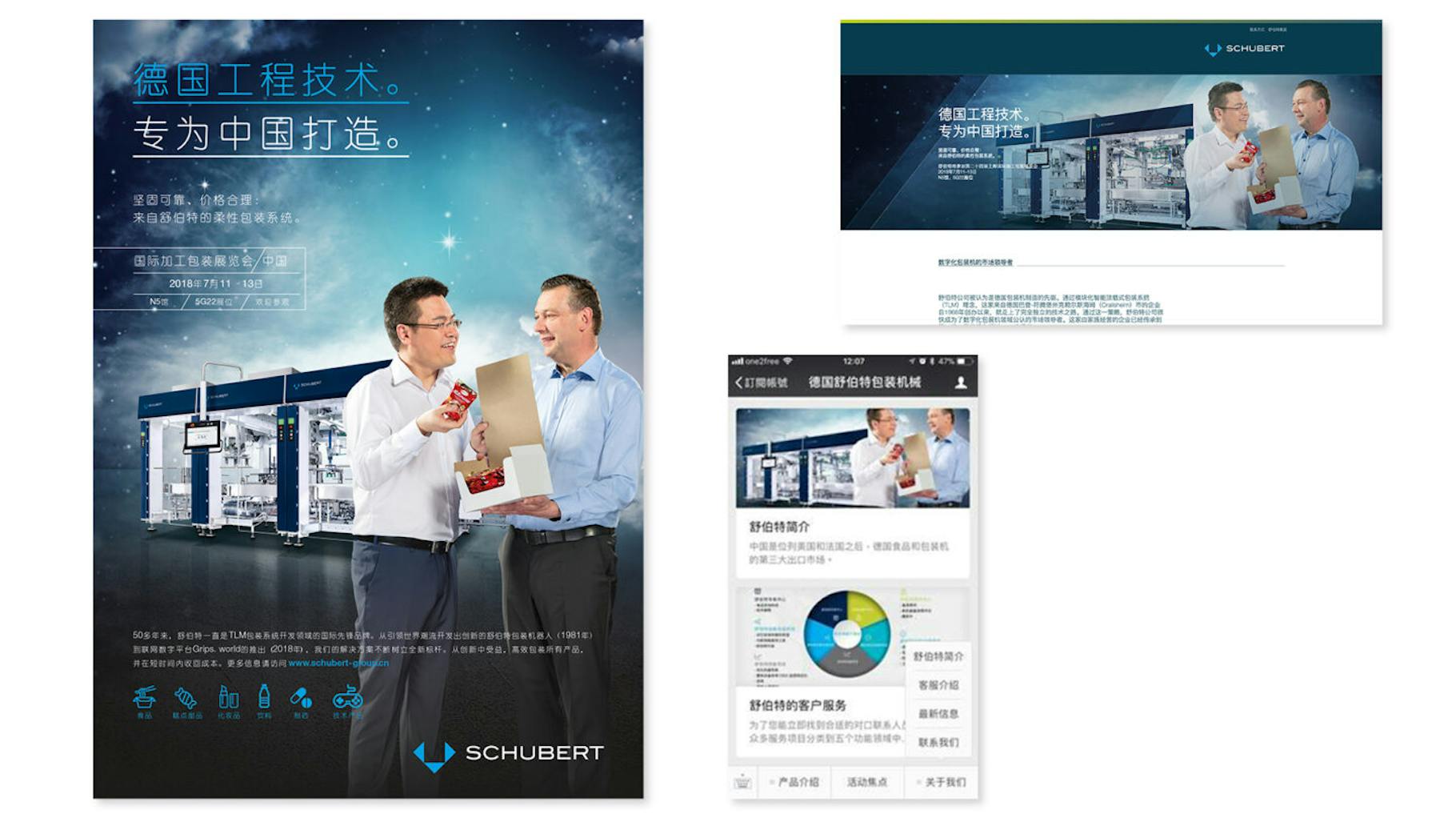 Authenticity in communication and marketing
The unique challenge of country-specific communication lies not only in different market conditions and regulations. You also have to consider people's consumption patterns in a different cultural context. This is especially true for the use of media as a whole and social media channels such as LinkedIn or – especially important in China – WeChat.
In the Asian world, an entirely different visual language and tonality are used in marketing, as messages are perceived differently. What may look somewhat flashy or even garish to us is perceived by the people there as highly evocative and confidence-inspiring. Pure product images such as machines are seen as cold and off-putting. At press conferences, the 1:1 interviews we most often seek are frowned upon. These talks always take place with several journalists.
Often the special customs, traditions or occasions require a country-specific strategy and adaptation – taking into account specific industry trends. Find out more about our current experiences in B2B marketing in Asia here.
Start your market entry into Asia with us now.
We look forward to your questions and objectives. We will be delighted to prepare for an initial consultation.