Lisec Cam­pus with show­rooms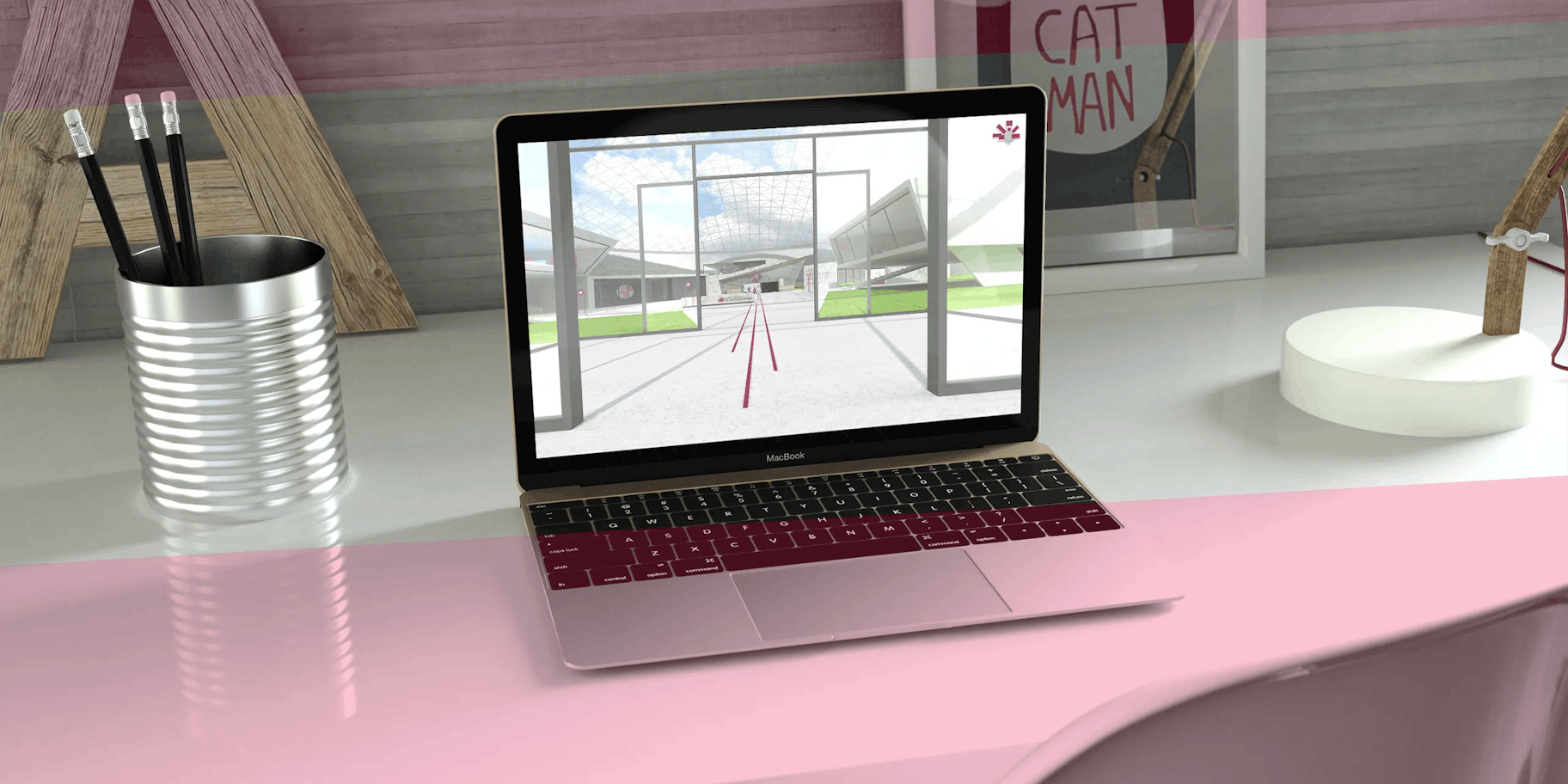 The Lisec Campus virtual 'walk-through' Expo site encompasses a fascinating and multifaceted world: 6 different buildings and showrooms, as well as a film arena, invite visitors to take part in a tour, with a lounge, machine holograms and 3D models.
The company
LiSEC develops and manufactures glass cutting and sorting systems, individual components and complete production lines for insulating and laminated glass production, as well as glass edge processing machines and tempering systems. The company, based in Hausmening/Amstetten, Austria, is a globally active group and has been offering innovative individual and comprehensive solutions in the field of flat glass processing and refining for over 50 years. In 2019, the group generated total sales of close to 224 million euros with around 1,250 employees and over 25 locations, with an export rate of more than 95 per cent. The portfolio includes machines, automation solutions and services. With its technology and automation, LiSEC sets standards in quality and engineering in the glass processing industry.
Assignments
Virtual fair and showrooms (concept, UX design and programming, CRM integration)
Digital media in combination with social media
Public relations/trade press work for print and online media 
incl. placements in Europe and AI-supported language versions
Moderation (talks and live streams)
Trade fair communications
Media (classic) in 21 countries (18 languages)
De­signed by part­ner ar­chi­tects, im­ple­ment­ed by Cre­ative Di­rec­tion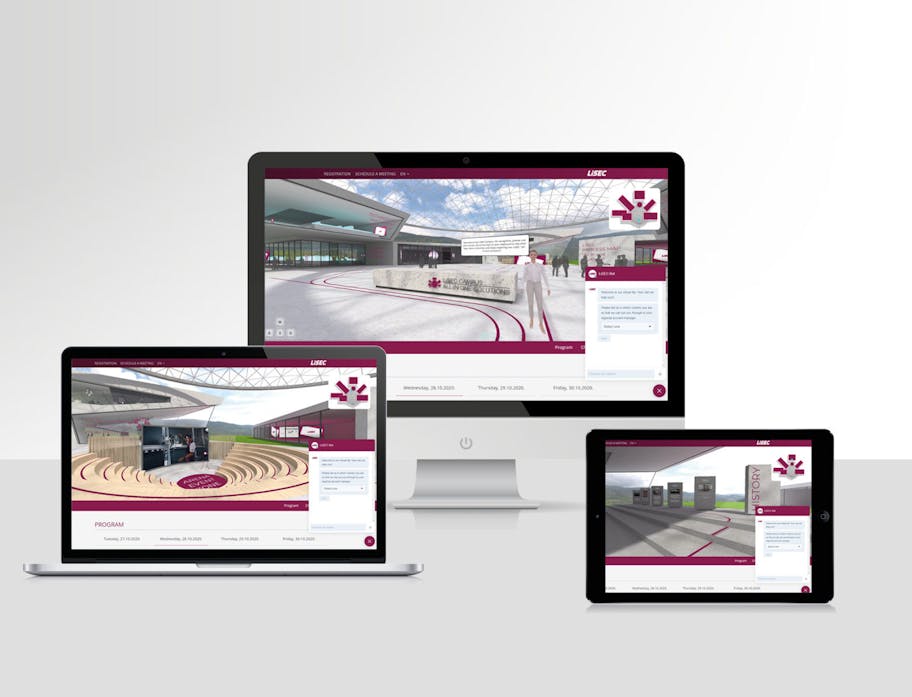 Over 1,000 registrations
5 languages
Approx. 400 broadcast minutes
Image and product films, documents for download, audio files, contest
Online seminars
Worldwide sales chat 24/7 via HubSpot
Registration via CRM
Very high time spent by visitors through interaction
Holo­grams of the ma­chine, up to 40 me­ters long, build up on the site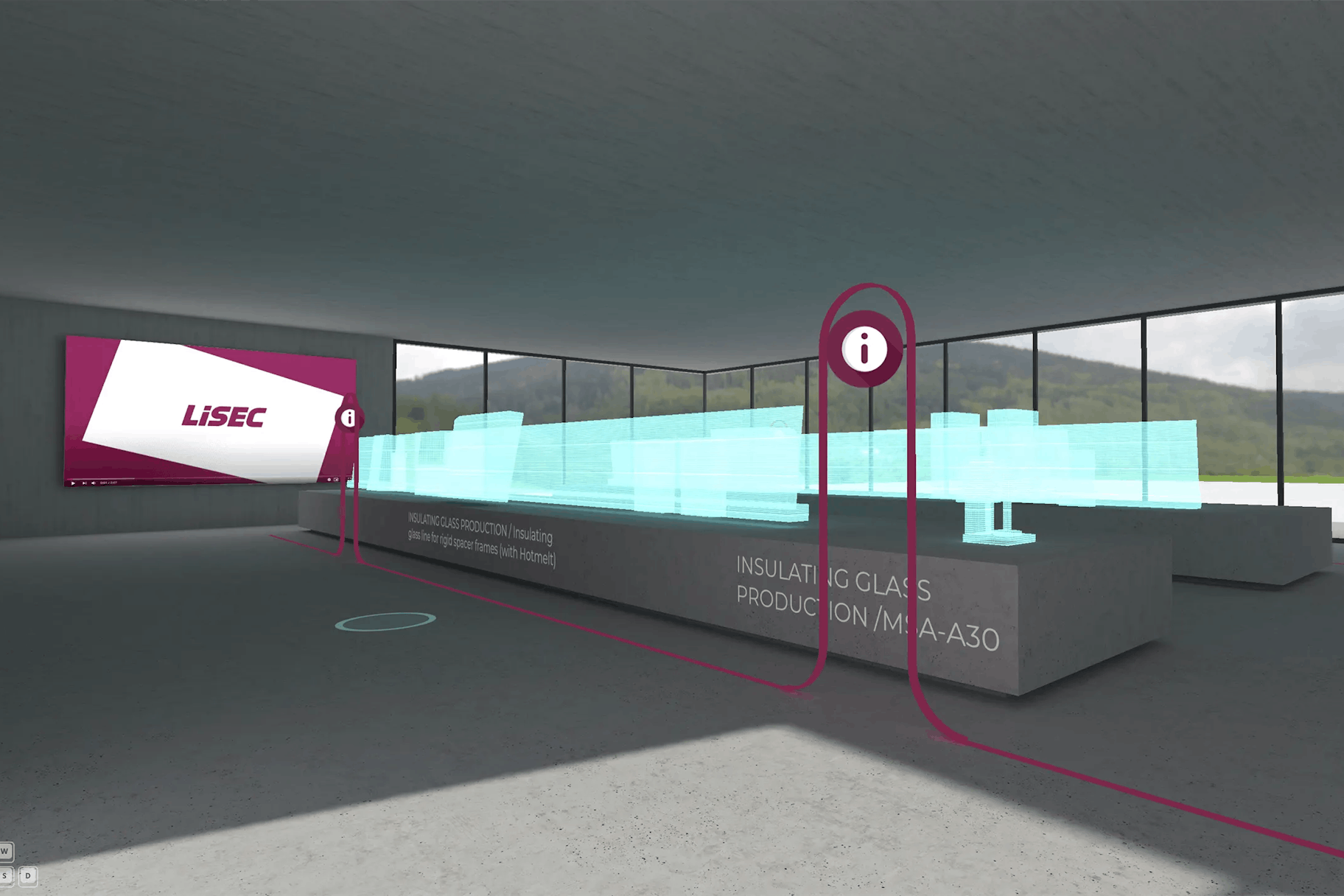 Per­formed Ser­vices for the vir­tu­al trade fair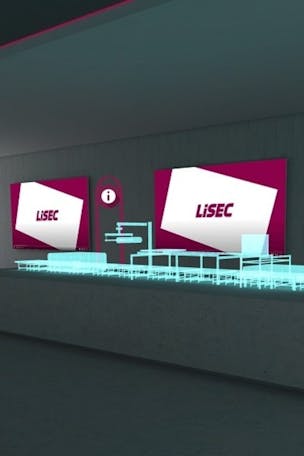 Concept, design & planning, architecture
UX storyboard and visual implementation
3D world programming based on state-of-the-art gaming technology
Microsite with registration, programme and appointment booking
Interactive features
Content creation for the entire Campus
Live sessions with on-site moderation
Sales coaching
Digital advertising/social media content
LiSEC Cam­pus cam­paign sup­port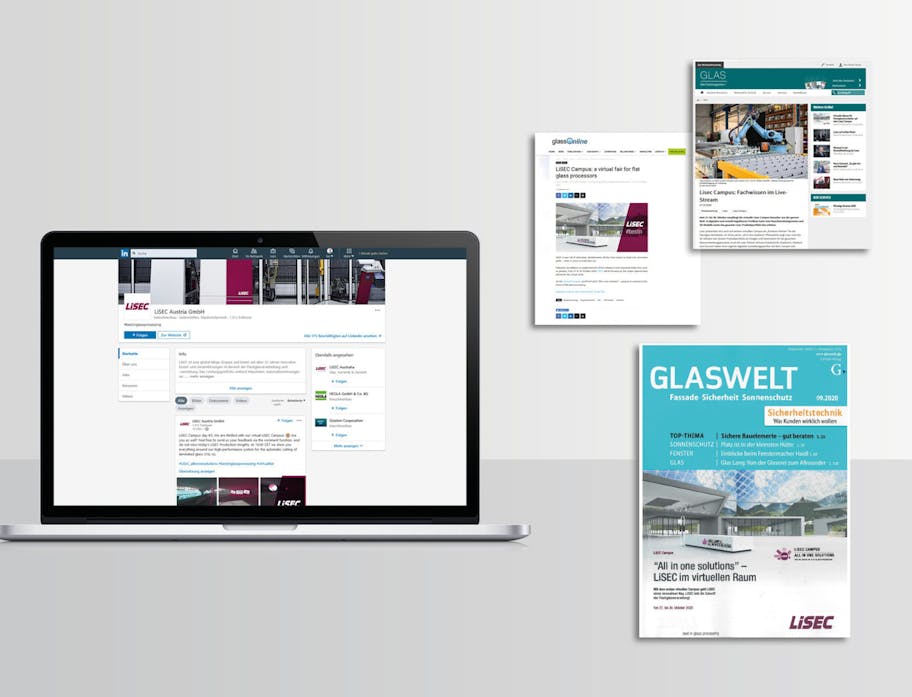 Digital advertising with LinkedIn campaign and newsletter advertising:
2 LinkedIn campaigns over 8 weeks with 12 LinkedIn ads
435,000 impressions
Newsletter with a total of 15 advertising measures to 130,000 addressees
worldwide in the target industries