Virtual trade fairs

are becoming an integral part of marketing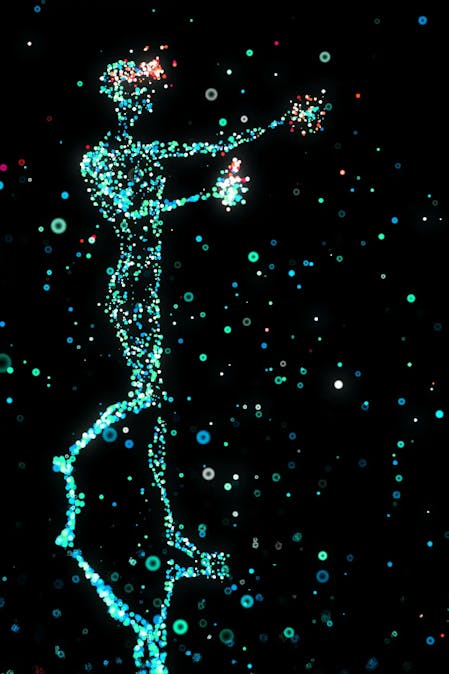 Since the spring of 2020, virtual trade fairs have experienced an enormous increase in relevance and popularity. After the cancellation of all physical live trade fairs, many companies quickly resorted to this virtual counterpart to maintain contact with their customers and interested parties, and to keep them updated on current news. The level of satisfaction of most customers with this One2one format was surprisingly high. And there is now every reason to believe that virtual trade fairs will represent an important component in the future marketing of companies.
Your contact for virtual trade fairs
Trade fair cancellations have created space for new virtual formats
The development of virtual spaces and three-dimensional representations of products had generally not been considered in the past, for reasons of time alone. In most cases, these are larger and more multifaceted video conferences – more a conference format than a trade fair. The content usually consists of presentations or lectures, which are held live or recorded. The viewers are integrated via chat functions. In short, technical tools are used that have been deployed in everyday business for close to 10 years. To tie in with the originally planned trade fair events, a few two-dimensional images of the exhibition are often incorporated or reception situations at the company location are simulated.
Virtual trade fairs from a single source ensure safety and efficiency
A smooth process and trouble-free, high-quality transmission are mandatory if the dialogue is to be successfully conducted to important target groups. For these reasons, companies often place virtual trade fairs entirely or very largely in our hands.
We then coordinate the various disciplines and experts in-house:
Support in determining objectives, target groups, topics, implementation approaches, timing, budgeting
Detailed concept, detailed planning, budget monitoring
Development of event title, event design, advertising material
Information architecture, storyboard/ UX design, development of all interactive elements
Design of virtual, walk-in rooms and 3D renderings of machines and products
Programming
Development and realisation of text manuscripts, charts, film contributions,
moderation of expert panels and audience
Direction, transmission technology, simultaneous translation, recording of contributions
PR support
Digital advertising in specialist portals, social media and Google ads
Support of social media channels
Linking up with CRM systems
Analytics
From products to topics: Success factors for virtual trade fairs
Only those who actively register and log in punctually at the start time will benefit from the information available. This means that the promise, the topic offered need to have a high level of relevance for the target group. More sender-oriented topics, such as smaller evolutionary technology developments, only attract smaller groups of participants, apart from the top brands of the respective industry segment.
The integration of real customers, external experts, specialised partners or a broad international exchange of experience promise higher numbers of participants. Even well-known testimonials or moderators can add value to the event.
More about success factores for virtual trade fairs
What objectives can be achieved with virtual trade fair presentations
Compared to a physical trade fair, the quality of the leads is higher and the waste lower due to the relatively high entry threshold. On the other hand, these are usually marketing leads rather than sales leads. Because of the size of the group, there is no personal exchange on the topics and specific needs of the audience. This means that the contacts need to be followed up on and re-qualified more in depth.
How virtual fairs attract a high number of participants
The event is specifically designed to expand the contact base – in some cases internationally or even worldwide. Digital campaigns in specialist portals, with Google Ads and social media advertising promote the event and collect registrations. Press work in print, especially in the digital specialist portals, further increases the reach immensely. Moreover, posts in social media channels, on the company's own website and newsletter or e-mail campaigns provide additional support. So the answer is yes, the virtual fair with its pre-event advertising ensures presence and promotional impact in the target groups, similarly to the follow-up reporting. This promotional effect extends beyond the actual event. With the help of the CRM system, follow-up can be partially automated.
more about advertising for virtual trade fairs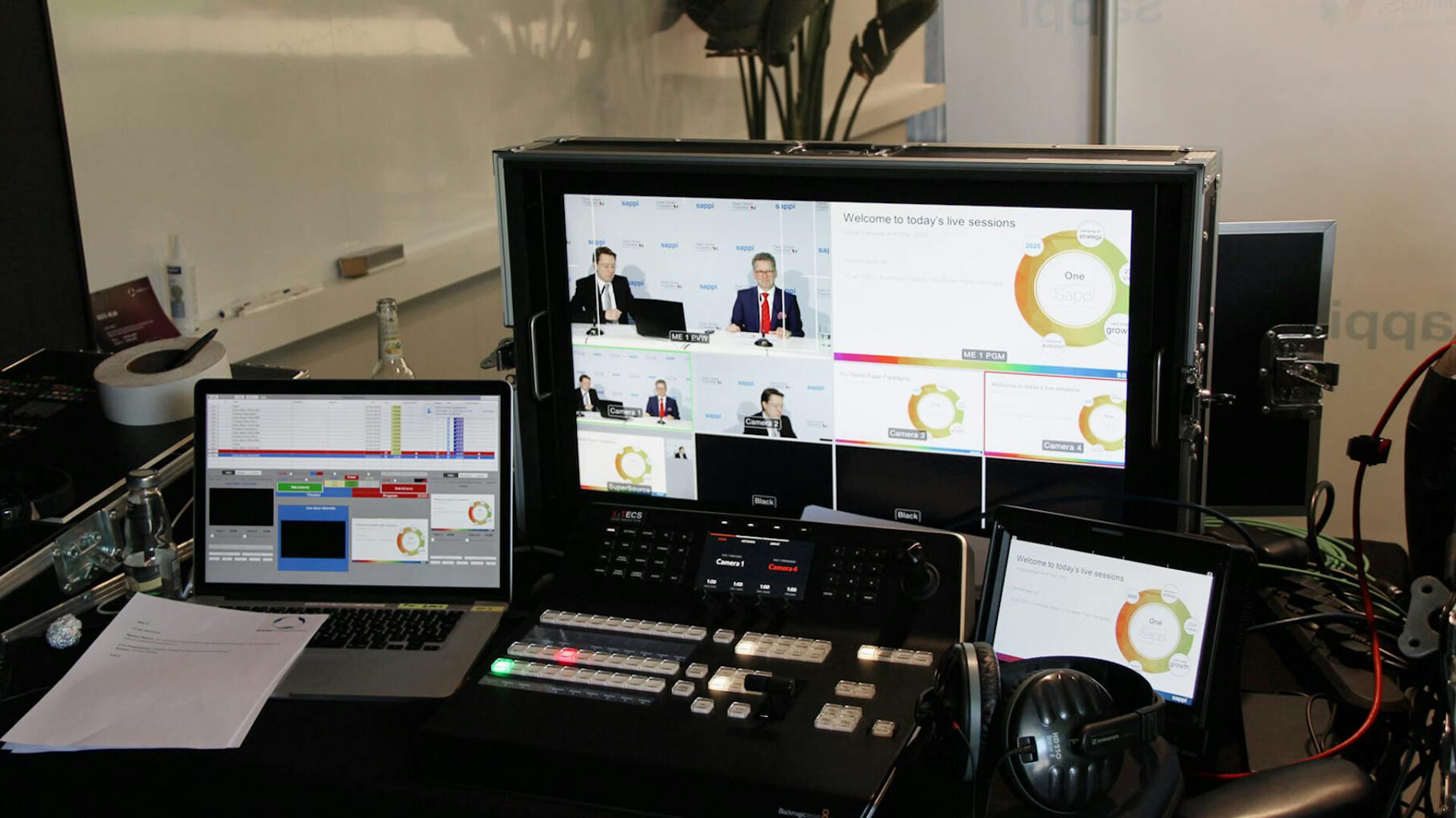 From single events to event series: Suggestions for a strategy
Virtual trade fairs or virtual conference formats are establishing themselves as a vibrant, dynamic format of One2One marketing – between real trade fairs and direct marketing formats. They are a welcome opportunity to create broad media attention and can spark an even more personal dialogue through the sales department. As opposed to more product-oriented trade fairs, they tend to focus on the thematic interests of the target groups. This change isn't easy for many companies to manage. It should almost always be considered right at the beginning of the conceptual phase, whether smaller follow-up formats can supplement the thematic series and stabilise the customer contact or lead generation.
It can be assumed that many companies will reduce the number of international trade fair appearances in favour of virtual trade fair presentations in some cases, since many trade fairs no longer provide the efficiency they once did. A similar reduction could be in store for high-reach print media, which is so important in the B2B sector. Why spend money on media coverage when the target group can be reached very specifically, verifiably and relatively directly – even if at least partly with the help of the digital coverage of the specialist portals? In return, the value of personal contact, a quick overview of the market and the live experience will increase, precisely because it will no longer be the rule.
Virtual trade fairs are set to evolve rapidly
The current virtual trade fairs represent only a first phase in the evolution of virtual events. On the one hand, the film formats are far from exhausted. They can become much more dynamic, personal, diversified and interactive: Corporate TV with feedback channel. On the other hand, virtual experiences will undoubtedly be expanded due to rapidly increasing technical possibilities. We are already using game engines to make self-created virtual spaces accessible and enhance the brand experience. Permanent or temporary virtual showrooms will follow. They can be used by the personal sales department as a supporting instrument during a visit or as an individual customer experience.
What makes us stand out when it comes to virtual trade fairs
We have many years of experience in all the individual aspects and areas of specialisation required for virtual trade fairs. And we are used to combining these into complex projects. We would be pleased to provide you with detailed information on project examples of virtual trade fairs that we have brought to life for large corporations and well-known brands.