Advertising for virtual trade fairs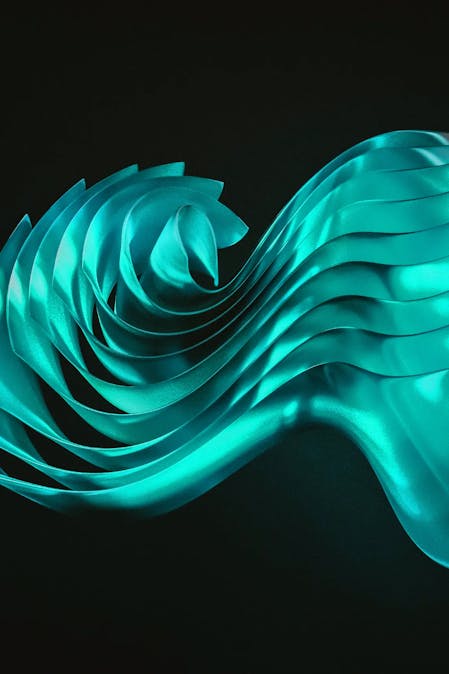 Due to contact restrictions and extensive home office solutions, companies have also had to adapt the way they communicate when it comes to trade fairs. Today, when promoting a virtual or hybrid trade fair, the challenge is to anchor the digital offering in an eye-catching, high-impact and sustainable way. So how can you reach your target groups and ensure that they also visit your virtual experiences or stroll through your virtual showroom?
Your contact for advertising virtual trade fairs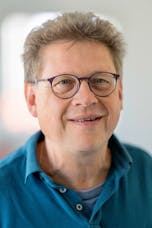 Virtual trade fairs establish themselves in marketing
Today, for example, the task of promoting a virtual trade fair is to anchor the digital offer in an engaging and sustainable way. So how do I reach my target groups and ensure that they also visit my virtual trade fair?
In an interview with our media expert Thomas Birmelin, you'll find out which marketing levers are indispensable to maintaining contact with existing customers and attracting new customers by promoting the digital event. Ultimately, the virtual trade fair is also about lead generation, cost-per-contact and contact quality.
The digital home: Landing page
Information on the trade fair and contact details are available here in advance. Registration is also ideally carried out via the central landing page. Here, the event will take place live with as many interactive elements as possible, such as live sessions, press conferences, etc. And even after the event, interested parties will find essential information and summaries of the event on this page.
This landing page can either stand entirely on its own, or it can be linked or referred to with a banner on the home page of the company's regular website. The landing page is an essential component of every marketing activity relating to the virtual trade fair.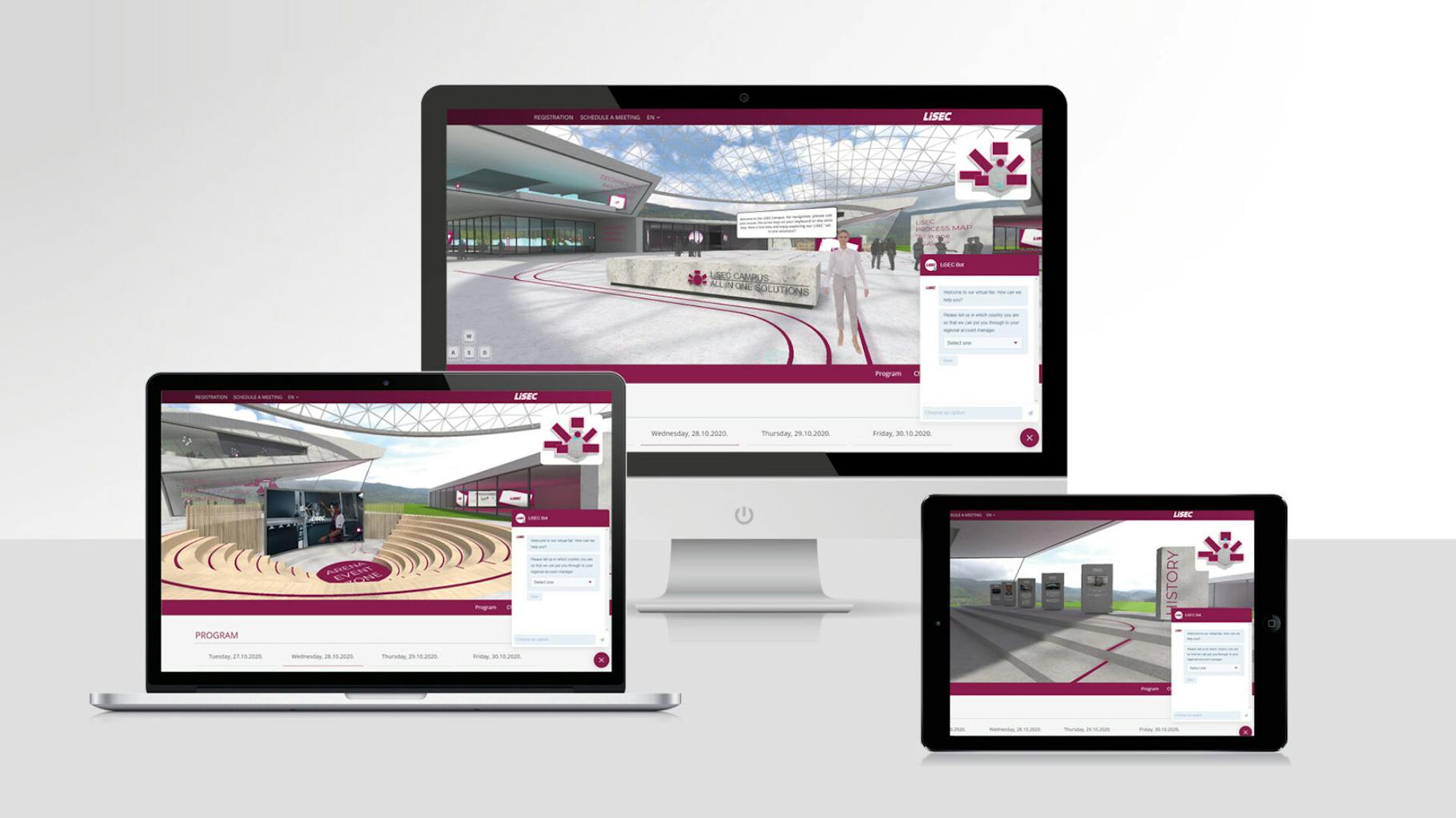 Strategic promotion of virtual trade fairs
Objectives of digital campaigns for events
Selection of portals with the most precise target group coverage possible: 
The higher the defined target group share of the total users, the more efficient the campaign.
A call to action is important, in that it triggers engagement: 
The user should click; depending on the specification and channel, a click costs from approx. 1 euro (SEA with broad distribution) up to 60 euros in very industry-specific specialist media.
Depending on the content and marketing strategy, companies can draw attention to the upcoming event in the medium or short term. It is advisable to split up complex topics into individual focal points so as not to overload visitors digitally. Existing or new contacts should be approached with frequency in several stages with sufficient lead time. Additionally, shorter articles or video clips on the overriding theme of the trade fair generate lasting interest. For example, LinkedIn posts link to the corresponding company page as well. These can also be promoted via social media sponsorship.
Here, the use of different digital formats has proven to be effective in attracting more attention. Whether text and images, trailers or editorial topics, it is important that advertising and editorial work in parallel and closely dovetailed to have an interdisciplinary effect. The multifaceted approach allows the customer to look around at the trade show in advance and scan the offering according to his or her needs – and to register for participation. The leads are then recorded and followed up after the trade fair via tracking and further evaluations. Postings after the event itself are recommended purely on an editorial basis.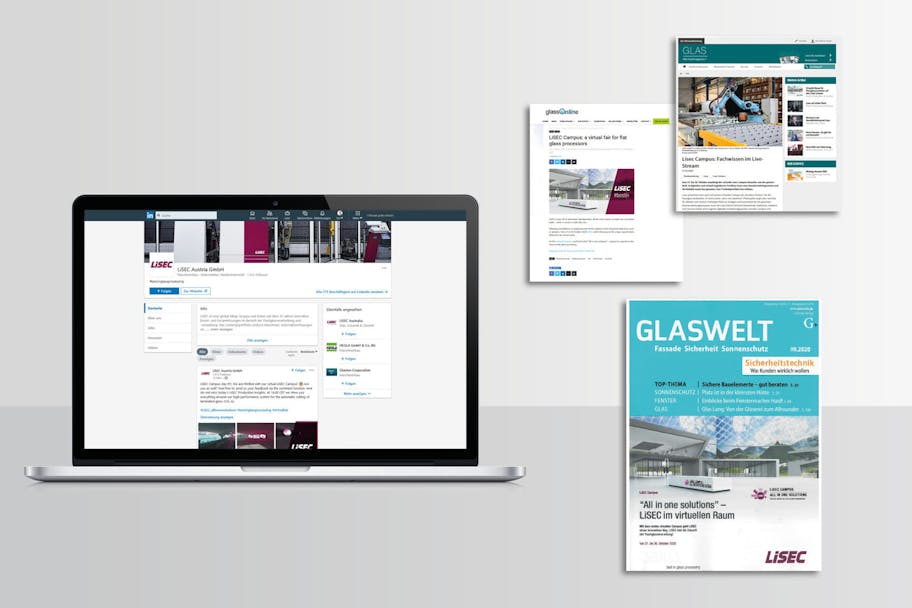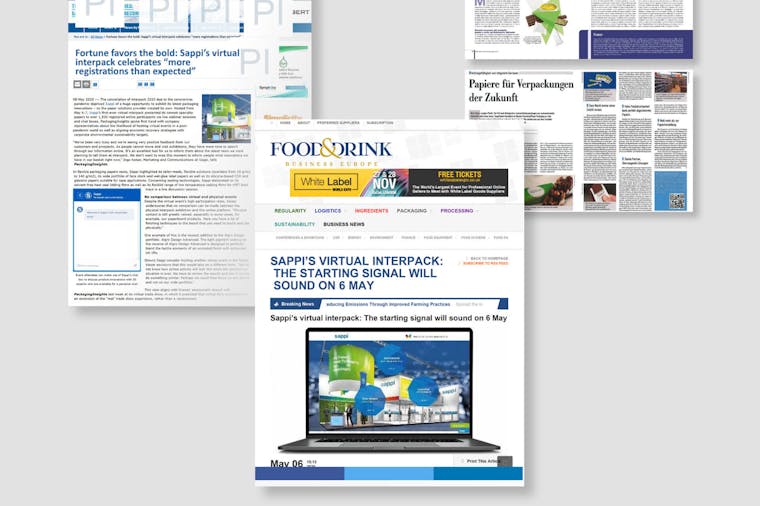 An international approach to digital advertising
The target groups in individual countries sometimes react very differently to digital tools. While in the DACH (Germany, Austria, Switzerland) region, the opening rate is usually around X percent. In France you can consider it a very good success if you reach 10%. In China, marketing can't get past the omnipresent WeChat social media platform. If you want to generate awareness and reach there, you have to use a different visual language for your visitors as well as somewhat different mechanisms.
In general, it is important to pay attention to the different languages and time zones. Those who start with LinkedIn or other social media campaigns should create different campaigns per country or time region so that limited budgets also reach all defined markets and are not used up prematurely for only some regions.
Our digital advertising options in detail:
Banner advertising or advertorials
Facebook: Is less suitable as a platform for promotion
"The difference vis à vis real trade shows certainly exists. The experts and exhibitors miss out on opportunities to meet each other, and of course to learn new things. At a normal trade fair, visitors take a lot of time to inform themselves. But as we have seen, the digital visitor to a virtual trade fair also takes a lot of time, or even more, than if he or she had been there physically."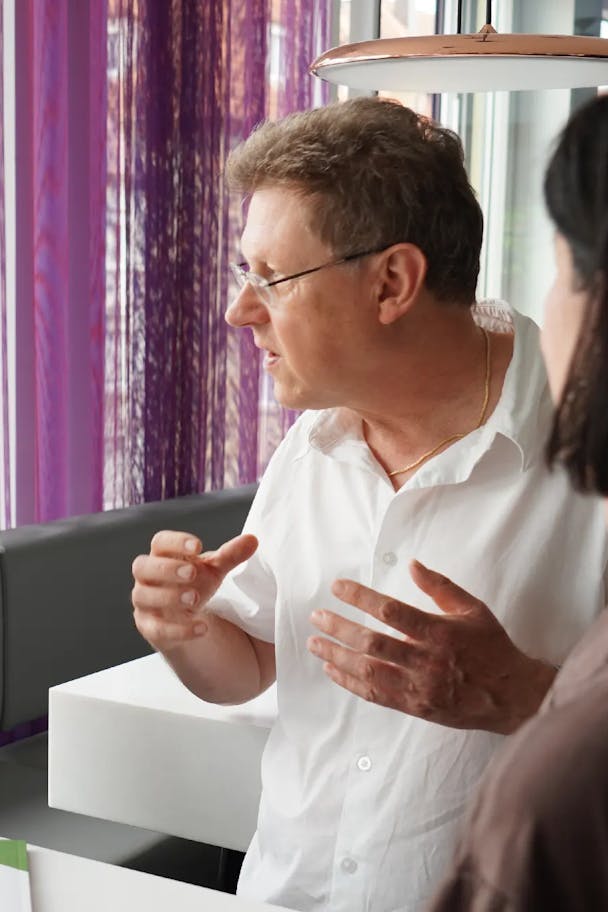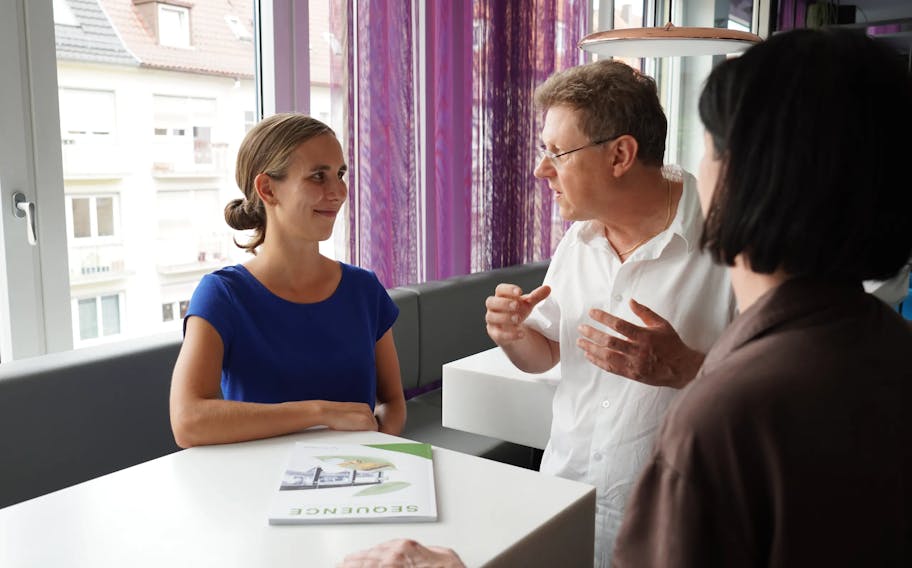 High acceptance of virtual trade fairs
Today, digital trade fairs can be advertised quickly, flexibly and cost-effectively. The reviews of the first relevant hybrid trade fairs will be exciting, since it is unlikely that the trend will go back to pure attendance trade fairs such as those before the pandemic. Hybrid events offer great potential to combine the best of the real and the digital world – and the digital advertising will then long since represent the beginning of lead generation as standard.
Success factors for virtual trade fairs
What makes us stand out when it comes to digital advertising
We have years of experience in all individual areas of expertise required for the promotion of virtual trade fairs, virtual showrooms and online events, and are accustomed to working on an international and interdisciplinary basis. We will be happy to provide you with detailed information on examples of virtual trade fairs and their promotion that we have brought to life for large corporations and well-known brands.