With

LinkedIn Campaigns

in the fast lane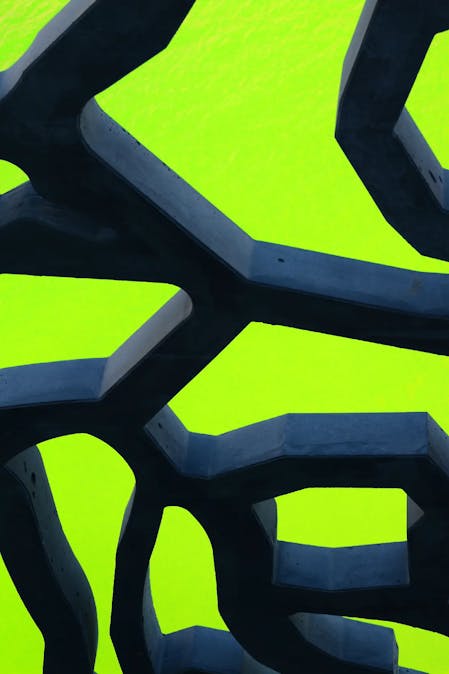 LinkedIn campaigns are a fast and efficient communication tool that has become very well established in international B2B communication in recent years. Since the spring of 2020 at the latest, when companies had to break new ground in terms of communication, LinkedIn emerged as an excellent opportunity to stay in touch with target groups. The baseline is a well-profiled and well-maintained company website – as well as high-quality, target-group-specific content.
Your contact for LinkedIn campaigns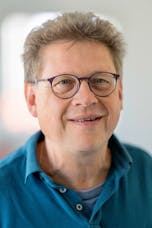 With LinkedIn in the fast lane
Since spring 2020 at the latest, when it became clear that companies had to take new paths in communication, LinkedIn has proven to be a very good way to maintain long-term contact with its target groups.
It doesn't matter how small or large the company is. Well planned and prepared, a LinkedIn campaign almost always pays off and reaches the desired goal. Because unlike Facebook or Instagram, all 706 million LinkedIn users worldwide (15 million users in the DACH region alone) are also interested in making business contacts, in receiving offers or entering into collaborations. It is the core of the B2B channel to connect business people with each other. The user profiles are usually maintained accordingly – after all, you want to be found on the platform. It is precisely this profile quality and the associated data depth that make the channel so attractive while enabling precise step-by-step targeting.
Achieving campaign goals reliably with sponsored content
To make the most of LinkedIn's unique combination of content and advertising, it is important to define the goal of the campaign in advance. LinkedIn basically distinguishes between the three target categories "Awareness", "Consideration" and "Conversions", each with one to three sub-categories or focal points.
Once the campaign objective has been set, further planning is basically the same as with Google Ads and other online marketing formats. LinkedIn also offers special formats with combinations of images and text for even more direct acquisition and marketing approaches. Brand new, since October 2020, it is now also possible to use Stories functions in a LinkedIn activation.
It is essential to provide high quality content that can be linked to and that really appeals to the target group. This is the only way to generate sustainable leads with LinkedIn campaigns. As well, various touch points (image, video, text, tips) for existing or new customers should be selected and a clear "call-to-action" should be integrated. Especially for the latter, so-called conversion tracking is set up before the start of a LinkedIn campaign – to measure the success of the activation.
Fast, cost-attractive marketing
Once the briefing is complete, the professionals need only about two days of preparation for the technical implementation with management via the experts for a medium-sized campaign. The experts also know which motifs and content in the respective ads attract the most attention or which form of address best fits the agreed campaign objective.
The same choices apply when setting the marketing budget for a LinkedIn campaign. The commissioning company determines the cost settings in advance: If the amount used does not reach the forecast targets (see section "Paths to a successful lead"), it is possible to readjust and optimise the amount at any time if desired. In principle, an overall budget or a daily budget can be defined.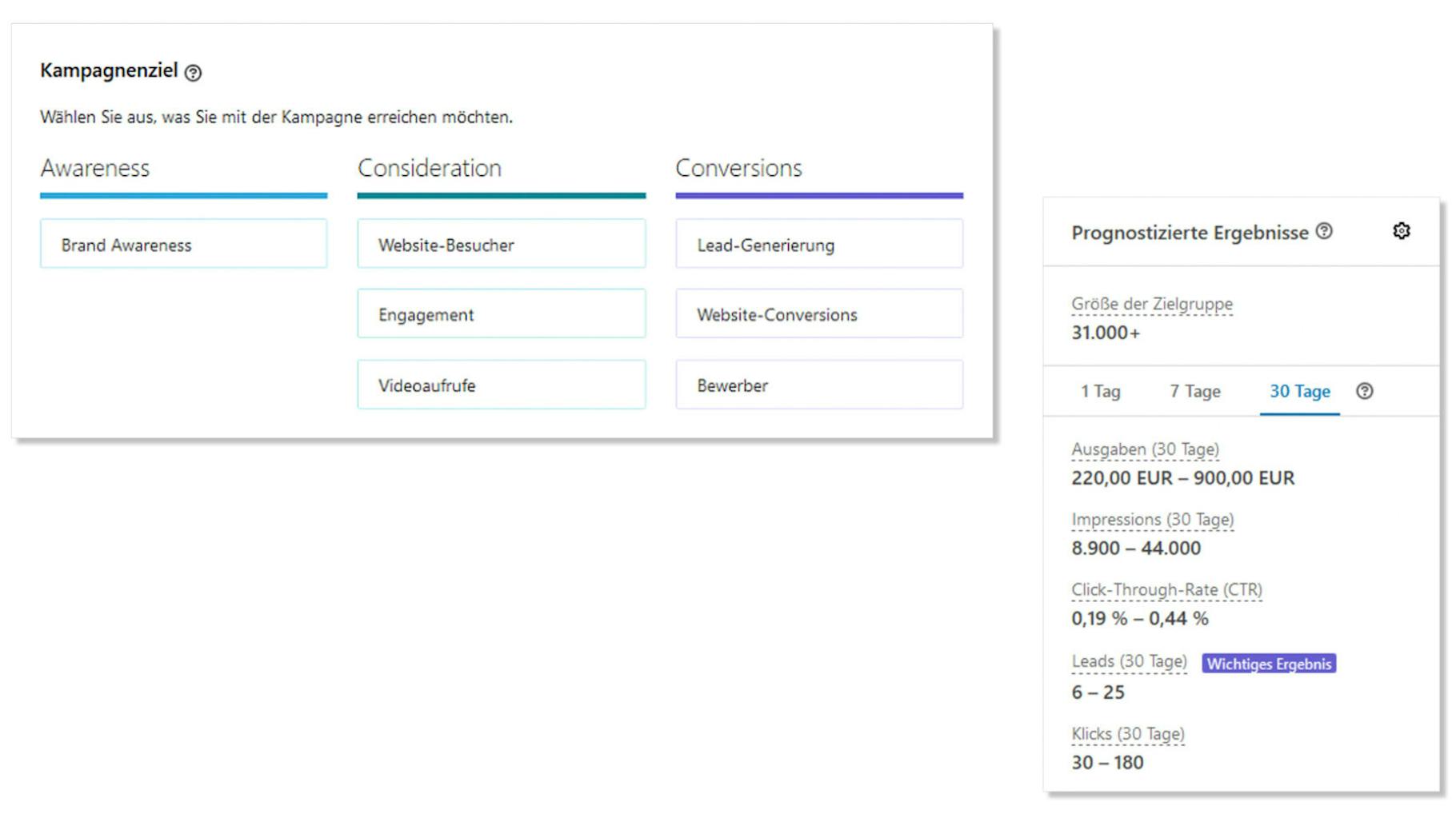 A LinkedIn campaign can refer to a maximum of the system's entire network with an estimated 706 million members worldwide, of which about 15 million are in the DACH region. With the appropriate media selection and booking, the so-called audience network is also included. These are partners of LinkedIn, including their websites and apps. Finally, even greater awareness can be achieved with good search engine optimisation of the company's website: LinkedIn SEO should be well-received within the network, i.e. your own content, products and solutions should be presented in the best possible way. Search engines also scrawl social media platforms and blog content.
Paths to a successful lead
Depending on the campaign goal and budget, the system delivers a reliable forecast with the number of estimated reach (impressions), contacts, clicks (e.g. on the company website), commitments and leads (collection of qualified contact data, including contact permission).
What does this mean in concrete terms? Here's a rule of thumb: Depending on the offer, a classic small business from a medium-sized German city can expect 6 to 25 different, serious contacts with a correspondingly stringent LinkedIn activation for a one-month period, at a cost of around 30 euros per day.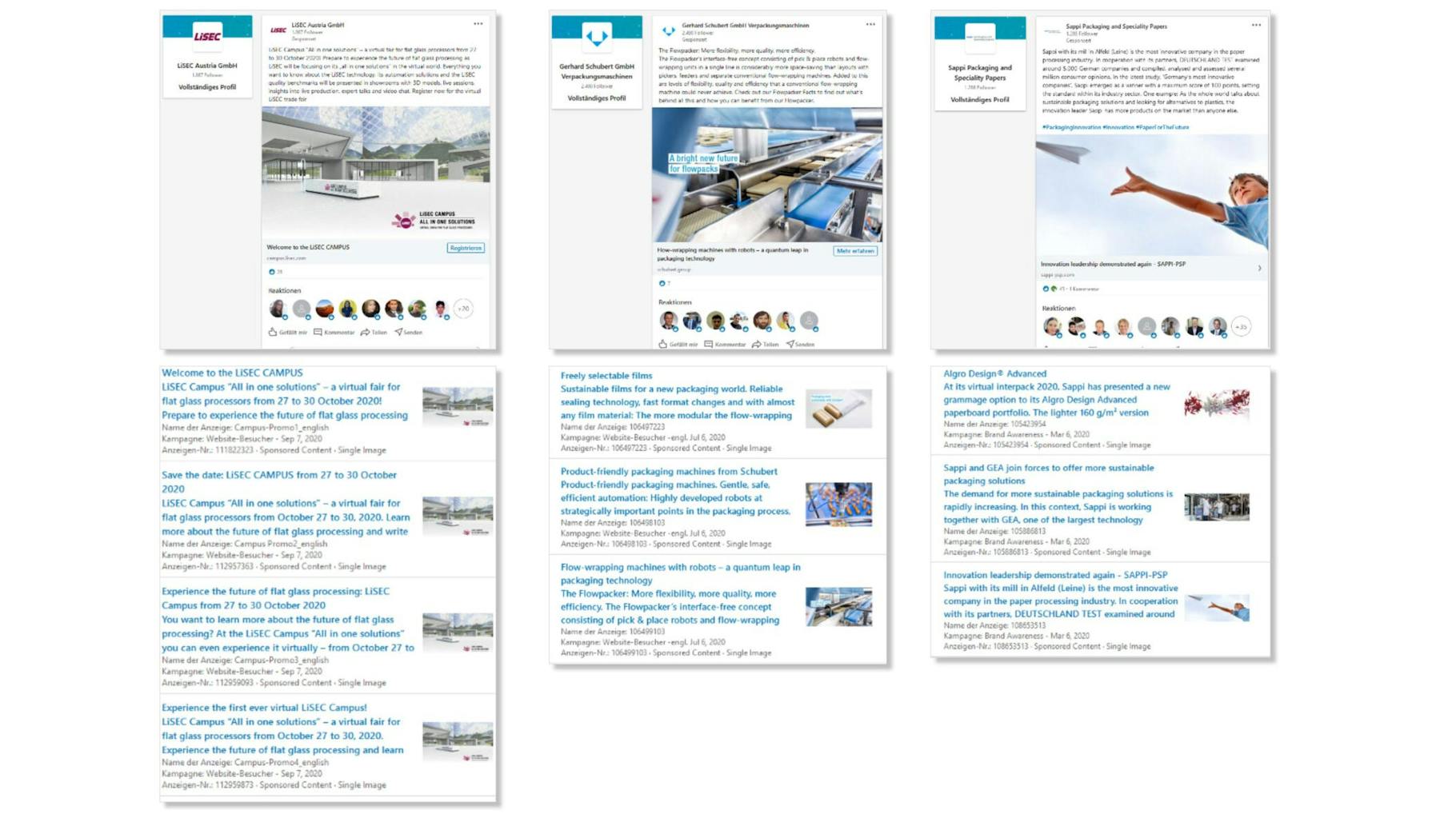 Contacts become leads, leads become customers
So basically, a user's click on a LinkedIn ad is just the beginning – the real challenge is to arouse interest in downloading gated content for whose added value they willingly leave their contact details.
In our experience, LinkedIn campaigns are very successful when there is a specific time reason for them, such as a virtual trade fair. Our client Sappi's virtual trade fair is an impressive example of how successfully a LinkedIn campaign can be used as an accompanying preliminary measure to address potential visitors and encourage them to register and participate in the event.
Initially started as an additional networking communication channel in the field of social media, LinkedIn has developed into an independent communication platform, which can also be used to run a singular central campaign. Good performance with maximum flexibility and very good cost-benefit ratio: LinkedIn is most definitely a tool that every company should try out for itself and use strategically.
Our service modules in detail:
Comprehensive analysis of the existing, company-owned LinkedIn profile
Recommendations for action for profile maintenance
Creation of editorial plans and regular postings
Advice on suitable campaign content and options
Concepts, development and realisation of all necessary formats from a single source
Content planning, content creation
Processing and coordination with LinkedIn contact persons
Integration of the campaign content on suitable corporate channels
Tracking, documentation and analysis of campaign results
Sparring in all phases of the activation period
Comprehensive coaching of company participants
Optimisation potential for your media strategy
You give us an overview of your previous media and communication activities. Our experts will take the time to analyse your situation and provide you with some first thoughts in the context of a presentation on how you can become even more successful. At no cost to you. Interested in setting up an appointment?