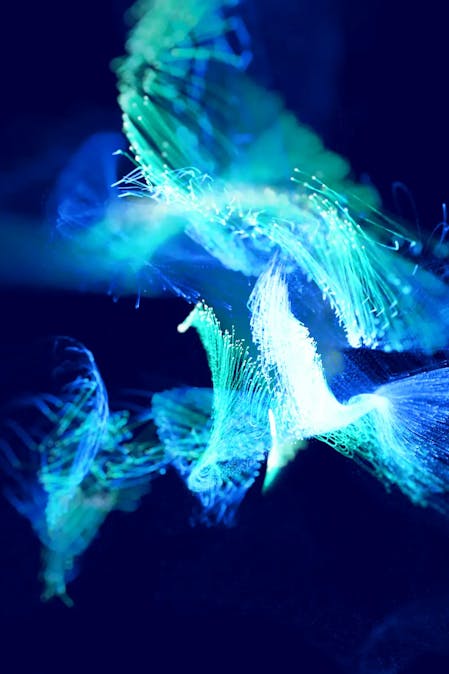 Our services as your e-commerce agency cover the entire range of e-commerce management, from strategic consulting to conceptual design and technical implementation – all the way through to the ongoing maintenance and optimisation of your online shop. And if you wish, we also offer all services relating to maintenance and marketing.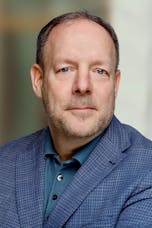 Shop system consulting: Which solution is best for me?
When choosing the right e-commerce platform, a whole range of factors plays a role. Here are some of the more important ones:
Budget: Are you ready for a monthly fee or are you looking for a free open-source solution?
Technical capabilities: Do you need an e-commerce platform that doesn't require programming, or do you have developer resources?
Scalability: Will the platform be able to grow with your business?
Integrations and extensions: What additional tools or services will need to be integrated?
Tech stack: What other software solutions do you already work with – and what interfaces does the e-commerce solution need to fit into?
Target market: What are the requirements of your specific target markets?
Depending on how you answer these questions, the perfect solution to meet your needs may be Shopify, Magento, WooCommerce (WordPress plugin), BigCommerce, Shopware, PrestaShop, OpenCart or even Squarespace. It is important to undergo a conscientious and well thought-out selection process here. Quite simply bBecause, with a poorly suited e-commerce platform, you will be as happy as a ranger with a sensitive sports car as his work vehicle.
You should also pay close attention to who is advising you. Many agencies have a favourite right from the start. It is most often the e-commerce platform they know best. And they then steer the decision-making process towards this platform. It may not be done intentionally: people who like to work with hammers tend to see nails even in screws.
For this reason, it is important to seek advice from independent specialists who are open to technology. We at the Ruess Agency usually look after a whole range of different shop systems at the same time. And since the capabilities of the e-commerce systems often change, we look at each project anew to see which solution is best suited in each case.
We are also happy to offer this e-commerce system consulting as a single, impartial service. This way we can provide you with an objective "second opinion". And you can then be sure that your online shop system is a perfect fit for you – and not just for your agency.
For this reason, we as an e-commerce agency follow a logical approach. We make sure to retain enough flexibility at the level of the individual steps to be able to react to eventualities. The following overview shows the individual work steps that distinguish this structured approach:
04. Training and handover
06. Aftercare and support
B2B online shop development
The programming effort was therefore many times higher compared to today. This also applies to hosting fees, solutions for payment processing, etc.. This is why the success of the online shop initially began in areas where it offered especially great efficiency gains – such as clothing, electronics, household goods, books or consumer electronics.
Over time, however, the costs of development and operation have fallen considerably. As a result, the B2B e-commerce market has also developed very strongly and B2B online platforms are increasingly seen as an efficient way to serve business customers and simplify procurement processes. This is especially true in industries such as IT, wholesale, manufacturing and logistics.
Although the B2B segment is now seeing almost as much turnover in online trade, the "infrastructure" of web shop systems is still very much geared towards end-consumers. Therefore, when setting up and maintaining a B2B platform, there are a few points to consider, for which shops often need some customisation:
Prices in B2B: Calculating a basis for negotiation
In B2B, prices are often based on individual agreements, quantity discounts, seasonal adjustments or other factors. Nonetheless, there are some common ways in which pricing in the B2B segment can be mapped in an online shop:
Individual customer accounts: B2B customers can have individual accounts with specific prices, discounts and conditions. As soon as the customer logs in, they see the prices that apply to them.
Quantity discounts: Price scales based on quantities ordered can be displayed transparently in the shop. For example, customers who buy 100 or more units of a product could receive a 10% discount.
Request-based pricing: Sometimes it makes sense not to display fixed prices, but instead to offer a "quote request" option. Customers can specify the products they need and the quantities, and the seller can create a customised quote.
Dynamic pricing: This allows prices to be adjusted based on real-time market data, stock levels or other factors. This flexibility can be especially useful in fast-moving or competitive markets.
Contract pricing: If there are long-term contracts with set prices, these can be integrated into the online shop so that the customer always sees the contracted price.
Membership levels: Different prices or discounts may apply depending on the relationship or customer's status. For example, "gold" members may have access to exclusive discounts or offers.
However, the implementation of these strategies is technically more complex. This is because it often requires close integration between the online shop and internal systems such as CRM, ERP or other data sources.
The B2B purchase decision: emotions vs. numbers
In B2B, decisions then to be more dispassionate. You are dealing with decision-making teams that may consist of members of a specialist department, the purchasing department and a member of the management. Their decisions have to be backed up with facts and figures. Therefore, this information is also the focus of a B2B web shop. It should be prepared in such a way that it can be integrated as well as possible into a decision-making template. And, of course, a B2B web shop also has to offer services relating to the documentation of invoices, delivery notes etc.
High complexity: customer service in B2B
After all, all the eventualities of a complex special machine can rarely be depicted on a help page. Therefore, personal support is often required here, which goes beyond the programmable functions of an online shop.
Nevertheless, well-formulated FAQs can often be helpful. Many enquiries can also be quickly and easily pre-qualified via selection menus, so that the right contact person can be reached directly. A link between the shop and CRM is a must in B2B anyway, so the entire history of the customer relationship can also be considered.
To effectively increase the visibility, traffic and ultimately the sales of your online shop, you need the right expertise in all disciplines of online marketing:
Advertising campaigns (PPC)
Data analytics & ongoing optimisation
This allows online marketing measures such as landing pages for search engines or social media ads to be not only sketched out, but also implemented directly. Optimising campaigns for high-margin products or for overall sales maximisation can also be ensured more quickly and easily. Conversely, keyword analyses by SEO experts should be considered in the structure of the web shop even before development.
This is why we deliberately commit to a holistic approach and attach great importance to offering and implementing as broad a range of services as possible. Even if we are only commissioned with one aspect, for example, with the marketing of a web shop or with the selection of the shop system, we always know what needs to be considered in terms of the other areas of work. And in all the projects we are involved in, we always take great care to think in terms of the overall success – and to proactively hand over important preliminary work at the respective interfaces and thereby ensure a good exchange of relevant information.
As an online shop agency, we look back on a very long list of successful projects, most of which we have managed over long periods of time or are still managing.
Your contact for
E commerce solutions