Data-driven marketing agency

– leverage the power of data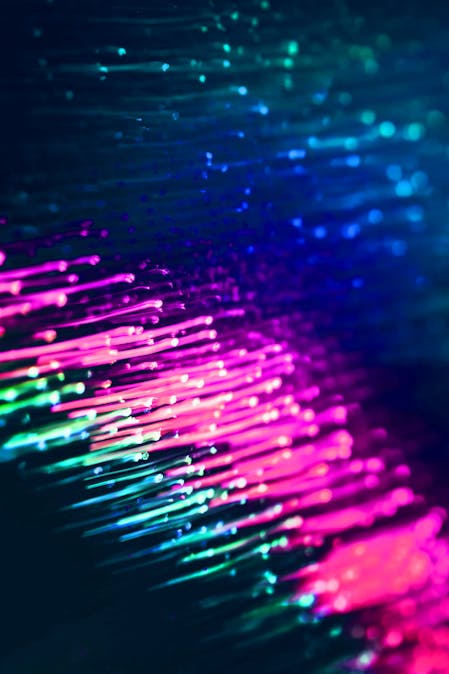 With us as a data-driven marketing agency, you benefit from the all the power of data and our many years of experience in B2B marketing. Optimise your marketing and communication strategy. We have summarised for you here everything that is involved in data-driven marketing, as well as our approach and our tools.
Our expertise when it comes to your data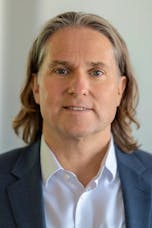 More impact through more efficiency: The data-driven agency
This has changed. Because with the advent of the internet, not only have the classic communication channels changed to social media, but also the basis for all communication, which is now based on data.
At every single touchpoint of their customer journey, users leave behind a multitude of information that provides insight into their needs. From this, user profiles can be created to analyse their behaviour and make it understandable.
This way, marketing learns what the user world looks like, which needs have to be triggered, what is being searched for and how, and above all: what point in the user journey has just been reached and what measures should be taken.
A data-driven agency is in constant dialogue with the client. As a valued, inspiring dialogue partner who always provides valuable insights. A high standard that we at the Ruess Group have been fulfilling with great pleasure for more than 15 years.
A vast amount of data – and this is where an experienced data-driven agency comes into play. Because the information has to be processed correctly and the right conclusions drawn from it in order to make the marketing measures even more efficient.
On average, 20 percent more impact can be achieved from existing budgets. This is confirmed by the evaluations of the Ruess Group's marketing controlling. In some cases, even more. With up to 50 percent on the central KPIs reach, leads or project enquiries.
The first step is the targeted collection of data at all touchpoints of the customer journey. In social media, in the online shop, on the company website and, if the data-driven agency is good, offline as well.
After all, communication in the new millennium doesn't only take place online, but also on the classic channels, at events, trade fairs, trade conventions – with information that is invaluable, especially for the B2B sector.
In this respect, only those who collect all available data, combine and evaluate it, will learn how to address users on the ideal channel, at the ideal time, with the ideal information. This is how to increase efficiency.
This data-based approach and drawing the necessary conclusions for strategic marketing is called data-driven marketing. A job for experienced specialists, or in other words: an experienced data-driven agency.
After all, the tasks are extensive: not only to better understand the behaviour of customers and potential customers, but also to derive, adapt or change the necessary marketing measures based on these findings.
In detail, this means to customise the campaigns more precisely, to improve the social media communication as a whole and to increase the relevance of the content played out there.
Other terms for data-driven marketing include big data marketing or KPIs marketing. But the purpose is always the same: marketing controlling, communication controlling or controlling communication.
Big data marketing and its tools
For the individual communication channels, there are also different tools that take into account previously defined KPIs. Probably the best-known and easiest-to-use tool is Google Analytics. But there are many more:
Small and medium-sized businesses usually use free tools such as Google Analytics and Google Search Console to gain insight into traffic and SEO performance on their website:
Google Analytics tells you which countries your website visitors come from and how they found the domain. What devices they use, what pages they visit and how long they stay there.
In Google Search Console, you can see which search terms or keywords are used to find the website on Google, how often users visit the website and whether the site has technical or content-related problems.
Another reason for using it is that many marketing software packages have interfaces to Analytics and Search Console. This means that after the first login, the Google data is processed and displayed directly in the marketing software.
Social media listening and monitoring tools
Companies want to know how they are being perceived on the internet. Social media monitoring tools such as Salesforce's Social Studio are used to gain an overview of brand reputation even beyond the managed channels.
They scour the web for product reviews, social media posts and articles that mention the company. Alerts also draw attention to problems so that a quick response can be initiated.
Social media monitoring tools also provide valuable insights into customer needs and help companies quickly adapt their product or service offerings in a customer-centric way.
Marketing Automation Tools
Marketing automation tools make life in marketing much easier and more efficient. Simply by relieving you of tedious and repetitive routine tasks.
Because they implement personalisations in real time or divide leads into groups according to preferences. Providers are HubSpot or Salesforce. The tools are continuously being developed to collect more and more valuable customer data in one place.
For many companies, their CRM system is purely a sales platform. But the systems can do much more than just manage customer relationships – as suggested in the name.
Good CRM facilitates collaboration between marketing, sales and customer service. By providing useful insight, also in interaction with social networks. It can even simplify team communication.
Reporting and analysis tools
The final step in any data-driven marketing strategy is to measure the success of campaigns and activities. Data is only a means to the goal of gaining insights to improve marketing on all channels.
For this purpose, reporting and analysis tools such as Tableau are used, which systematically create regular, meaningful reports based on clearly prepared data – totally automated.
This way, trends and answers to critical questions can be found quickly. And most importantly, decisions are no longer based on gut feeling, but only on solid facts.
Tool for tool more efficiency
The many advantages at a glance:
Real customer knowledge: Only those who really know their own clientele can make them better offers in an effort to retain them in the long term. Moreover, loyal customers are the best brand ambassadors.
Objectivity: Before big data, many decisions were based on gut feelings or surveys. With the advent of data-driven marketing, marketing decisions can now be made based on objectively comprehensible foundations.
Predictions: Thanks to machine learning, individual customer behaviour can be predicted to a good degree based on the data collected. To stay ahead of the market and its participants.
Only if the data basis takes all relevant factors into account can the right conclusions be drawn. If, on the other hand, the data collection is faulty or incomplete, misinterpretations can result.
It is recommended, therefore, to always question all analysis results and the conclusions drawn from them and not to blindly trust the data evaluation. Another disadvantage of data-driven marketing lies in one of its advantages:
The analysis always deals with the past and extrapolates it into the future. This leaves little room for creativity and offers no answers to completely new challenges. Another reason to work with an experienced data-driven agency.
A systematic success process
The right foundation for any marketing decision is precise and relevant information about who the customers are, where they are in their customer journey and what exactly they are looking for or need.
Collecting data, or data mining, is therefore at the heart of data-driven marketing. It has never been as easy as it is today to accumulate sufficient amounts of data. In the digital world, people leave digital footprints with every action they take.
Which of these footprints are especially important for marketing measures depends on the company, the customer structure and your campaign goals. Demographic data can play just as important a role as psychographic data.
Relevant data sources include: CRM systems for customer master data, enterprise resource planning systems (ERP) for the purchasing behaviour of the clientele as well as customer service data on complaints, follow-up enquiries and grievances.
Other data collection points are web analytics for customer behaviour on the website and in the online shop, social media for moods and trends, search tools for keyword analyses or surveys on opinion or satisfaction.
The many different channels produce extensive and complex data material. It becomes valuable as soon as the information that is relevant for the company is filtered out.
To do this, the data from all sources has to be brought together, put into a standardised form and structured according to specific requirements. This is a complex task for specialists, preferably from an experienced data-driven agency.
Many analysis tools (as already mentioned) help generate a dynamic process for data integration and data analysis while making it as simple and automated as possible.
03: Data-based strategy and measures
The main benefit of the categorisation and comprehensive evaluation of the data material is that from now on, marketing strategies are no longer developed for a vaguely defined target group, but for specific buyer personas.
Finally, the data allows associations between highly specific demographic groups as well as behavioural or interest characteristics. As a result, they take into account even the most diverse facets – and accurately depict the respective clientele.
They therefore increase the chance that the messages will hit the mark. Because it definitely makes a difference whether they are aimed at families in general, for example, or also take into account the patchwork couple with two teenagers.
Perhaps the most important goal of data-driven marketing is to improve the efficiency of marketing activities. This is why the performance of the various measures should always be kept in mind.
From web analysis to social media monitoring to the evaluation of conversion rates or sales figures: On the basis of predefined key figures, it is possible to check whether there is still a need for optimisation.
The best foundation: a well-functioning data warehouse
A data warehouse provides the information for all data-driven decisions – and helps in choosing the right options. But this is only one of several benefits that a well-maintained data warehouse offers: 
Complete picture: By bringing together a wide variety of data types and breaking down silos, organisations gain a complete and comprehensive picture and obtain valuable insights.
Fast queries: Data warehouses are specifically designed for fast data retrieval and analysis. Therefore, it can be used to query large volumes of consolidated data in real time.
Improved data quality: Before loading, data is cleaned to ensure it is converted into a consistent format to support analysis with high quality, accurate, easy-to-process data.
Historical insights: Storing rich historical data enables learning from past trends and challenges, making predictions and continuous business improvements.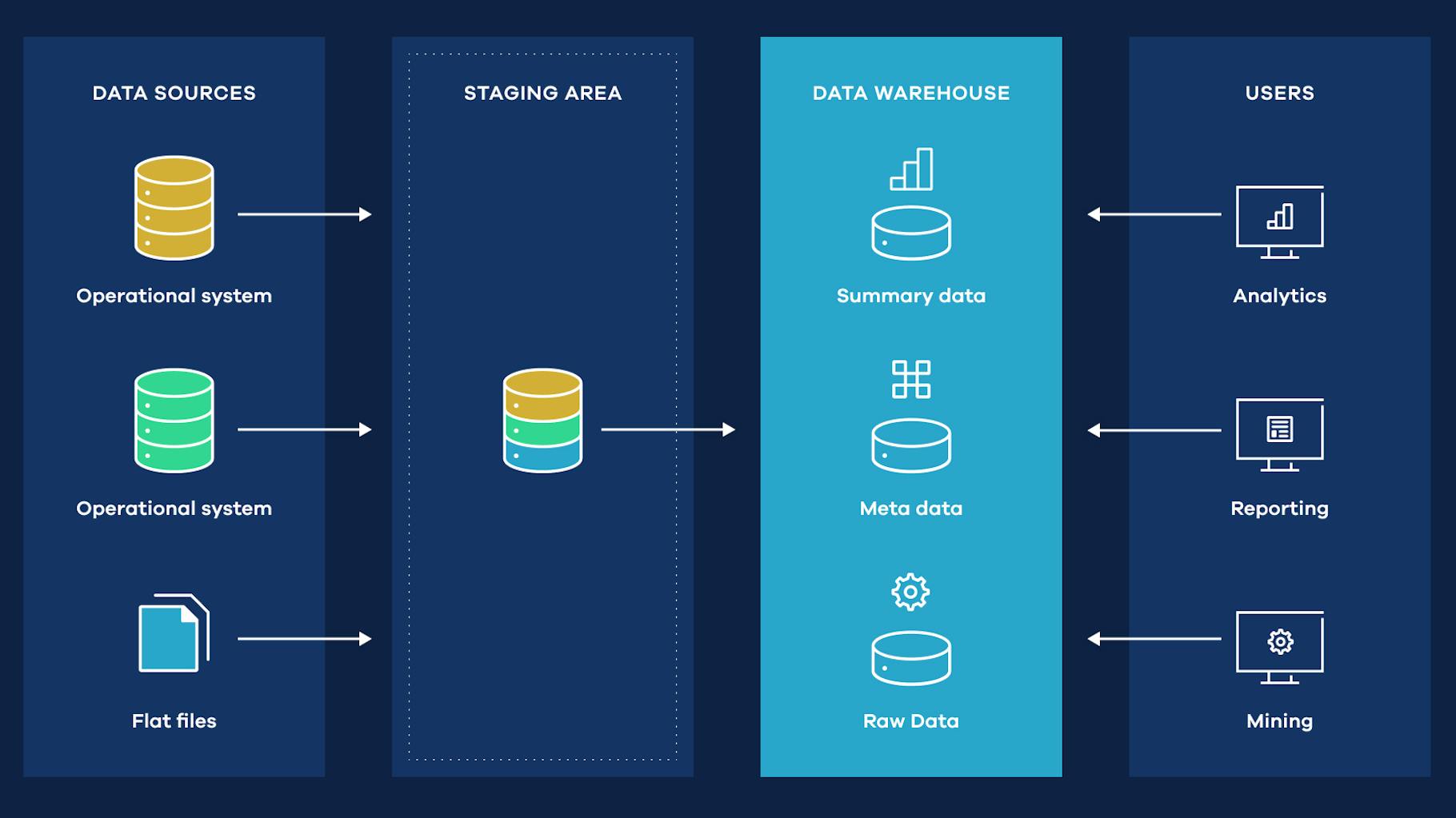 Conclusion: Big data calls for big thinking
But big data isn't an administrative process, it's a strategic task for specialists who clearly see what goals need to be achieved. This means deciding which information needs to be prioritised in order to gain which insights.
The same applies to evaluation. Here it is important that all data follow a uniform path without losses. Only by analysing all data can concrete actions be derived for the customer journey.
External expertise is also needed for implementation. After all, the implementation of the best data-driven strategy is worthless if it isn't stringently translated into data-driven content. And the issue of data protection shouldn't be forgotten in all of this. All regulations need to be adhered to here as well.
In this respect, data-driven marketing needs a data-driven agency with data-driven discipline. We at the Ruess Group are proud to have been proving this for over 15 years for our clients such as Bosch, Mercedes-Benz or the Sappi pulp and paper group.
Increase efficiency with your data!