Accessible web design for BIM Cluster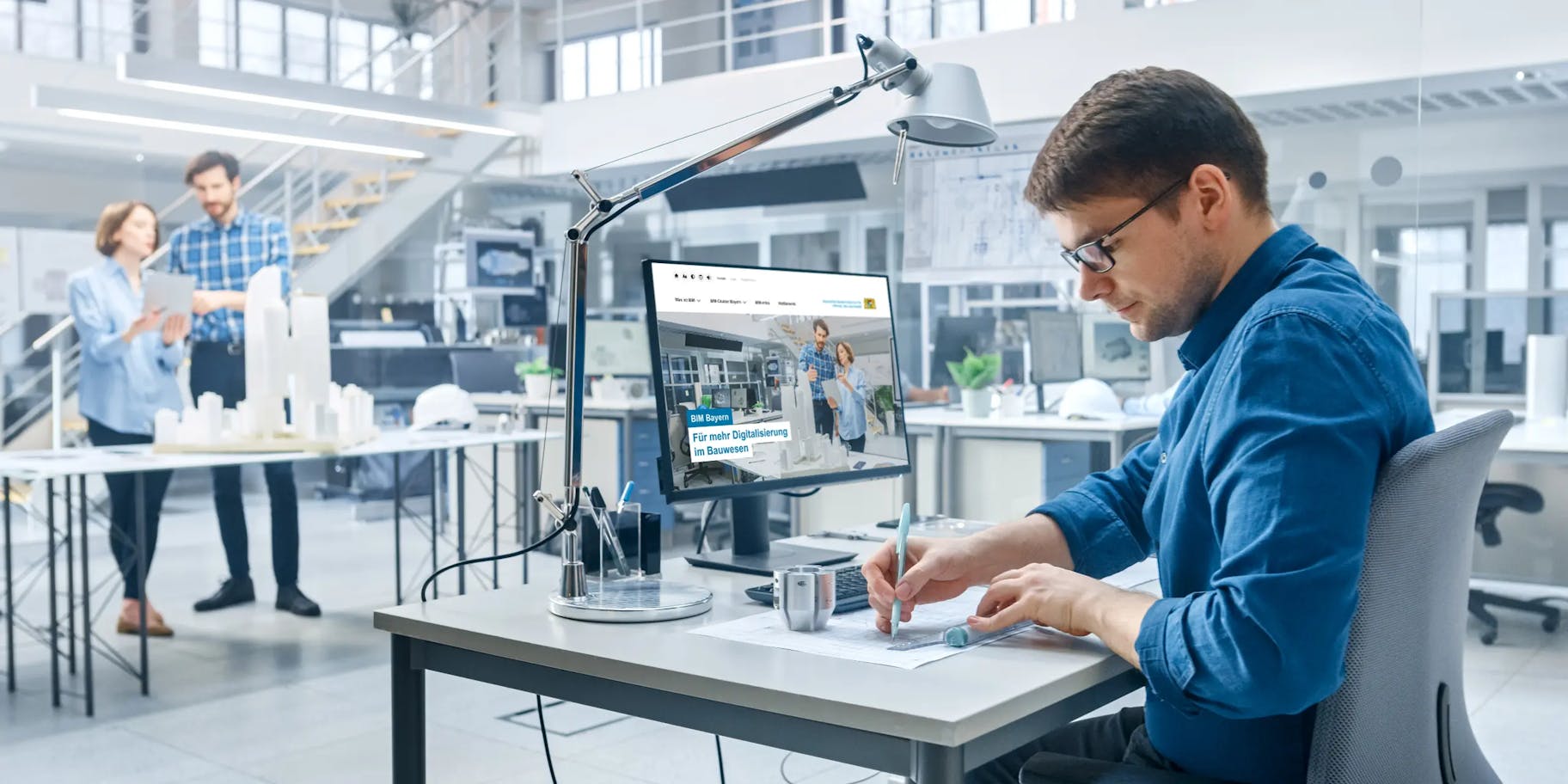 Bavarian State Ministry for Housing, Construction and Transport
Construction industry & public sector
The client
The BIM Cluster Bayern is an initiative of the Bavarian State Ministry of Housing, Construction and Transport as well as five professional chambers, associations and organisations in the Bavarian construction value chain.
The BIM Cluster aims to strengthen the digitalisation of construction in Bavaria.
The assignment
A modern, accessible and clear microsite was required for the Bavarian BIM Cluster, to effectively increase the visibility of the BIM Cluster to the outside world. Information had to be provided in a target group-oriented and appealing way, while complying with accessibility requirements.
The services
Strategy & concept
Consulting
SEO
UX design
UI design
Editorial work & content
Accessible to everyone – barrier-free web design
When designing the accessible microsite for the State Ministry, we paid particular attention to clear navigation, a high-contrast colour scheme and easy-to-read content. The look and feel also had to be modern, while fitting into the context of the public institutions.
Although we did not technically implement the website, all development requirements were of course taken into consideration. For example, a read-aloud function, a contrast switch and font size settings were provided. The layout followed technical specifications so that it could be easily implemented later in the programming. For example, this means that the fonts were matched to each other in percentages, so that font size adjustment would be easy. Hover effects and control elements were defined in a way that is barrier-free, so that they do not rely solely on colour, for example, as a recognisable indication of interactivity.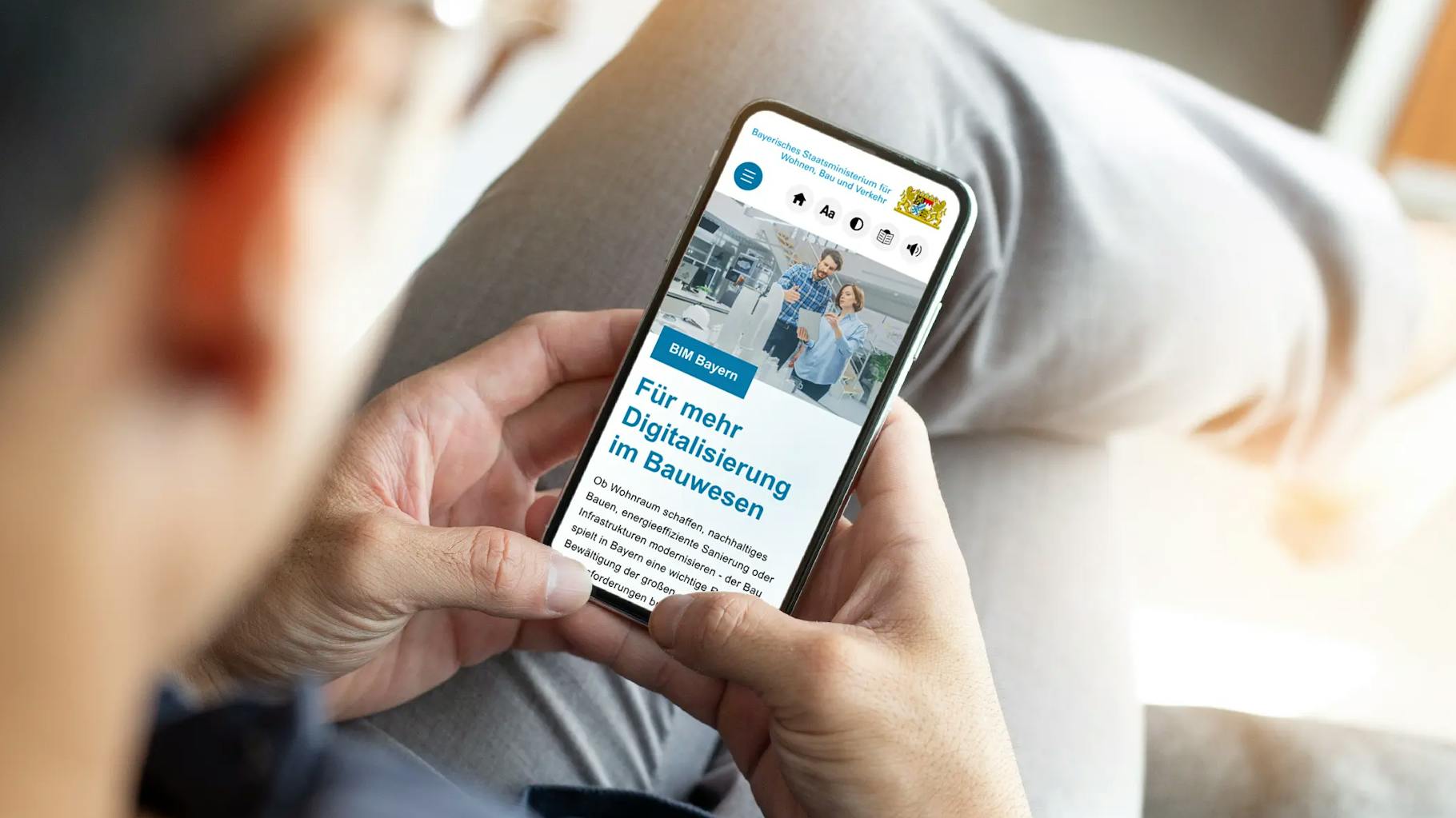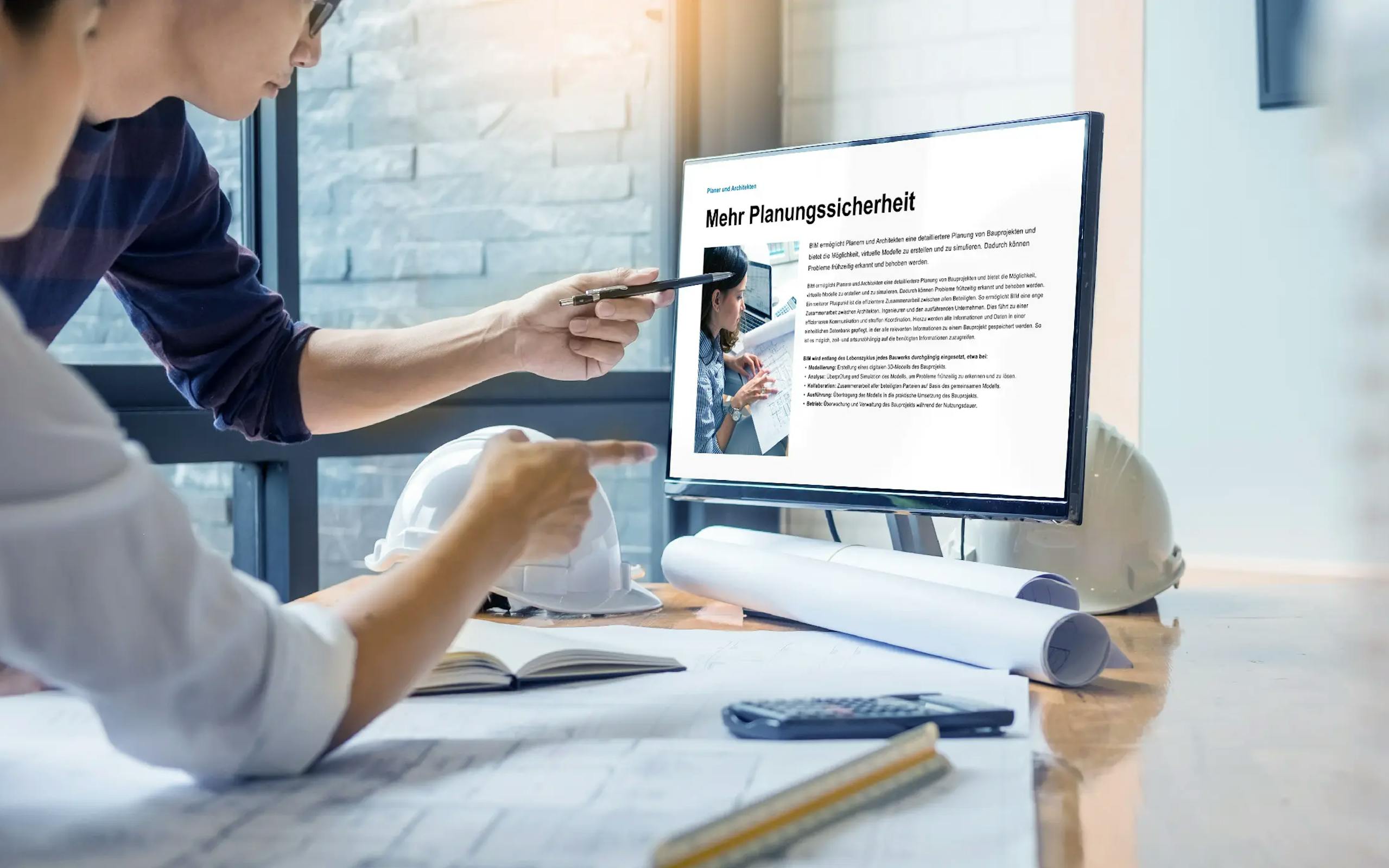 Target group-relevant benefits explain the value of BIM
Downloads of the BIM guidelines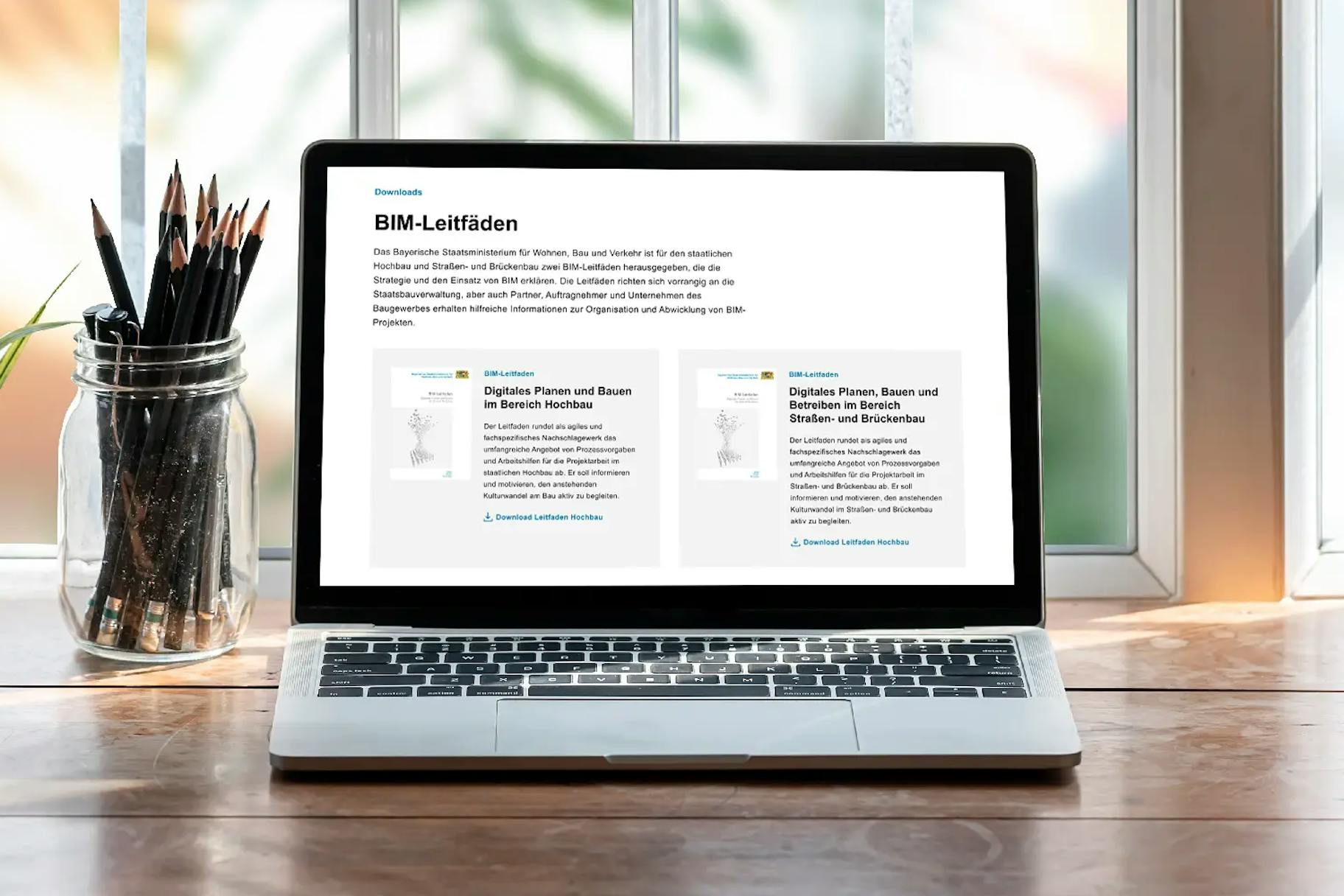 Presentation of the planned measures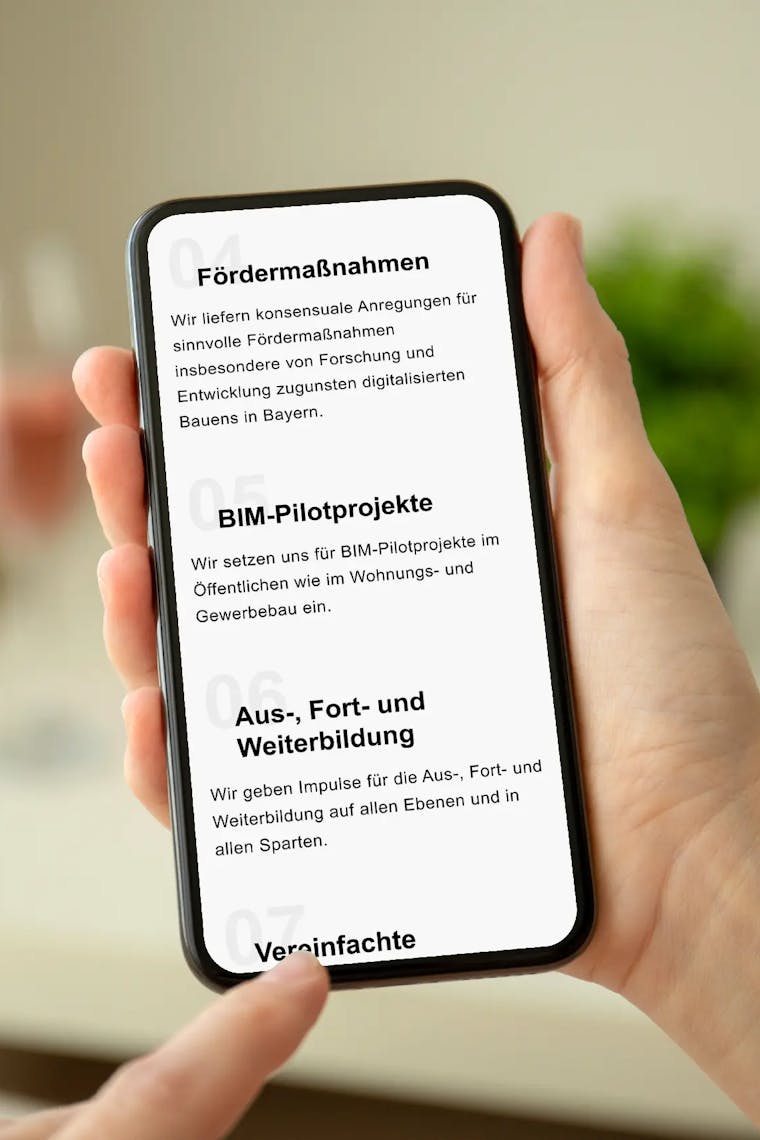 Brief introduction of the 5 initiators