RECARO – Aircraft seats for Airbus and Boeing
The Customer
Recaro Aircraft Seating is positioned as one of the leading premium manufacturers of aircraft seats in the aircraft interiors market. Customers include aircraft manufacturers such as Airbus and Boeing, as well as all major airlines worldwide. They value the innovative and exceptionally lightweight seats for the economy and business classes. With this in mind, it is essential to communicate on an ongoing basis the innovative strength of the company, the engineering and the products themselves on all channels and by various means of communication worldwide. This encompasses print and online campaigns including photo shoots as well as influencer marketing, corporate publishing with a high-quality customer magazine and, of course, ongoing press work for the trade and business press.
The Result
International press work for the trade and business press
Multilingual trade campaigns incl. photo shoots
Social media (influencer marketing)
Corporate publishing (customer magazine)
Mailings
Brochures
Communications consulting (internal and external communication)
E-Cards as digital press invitation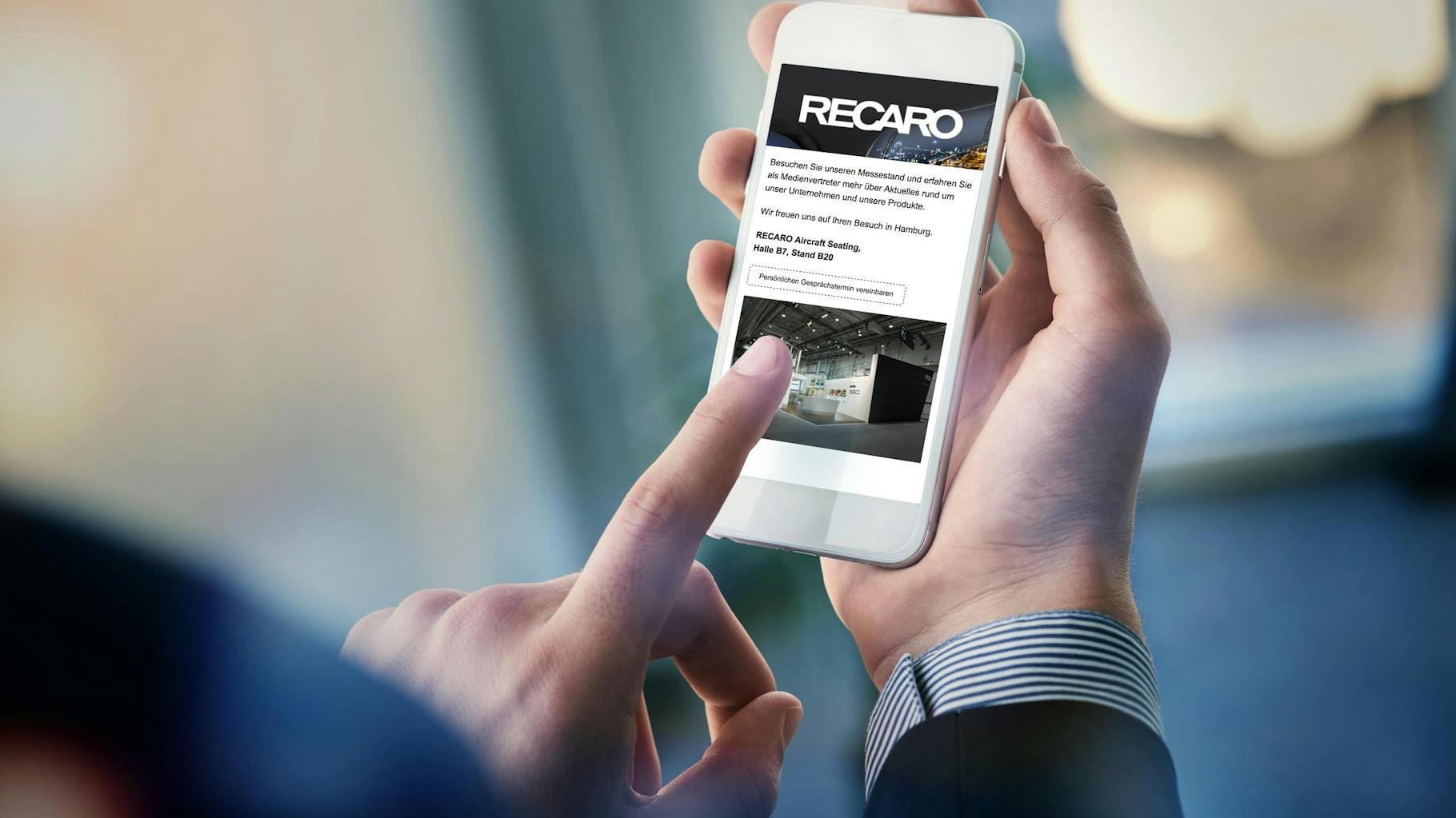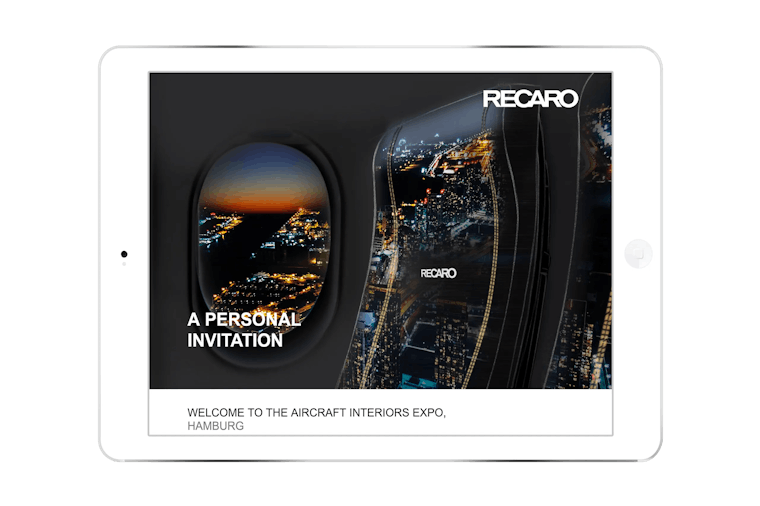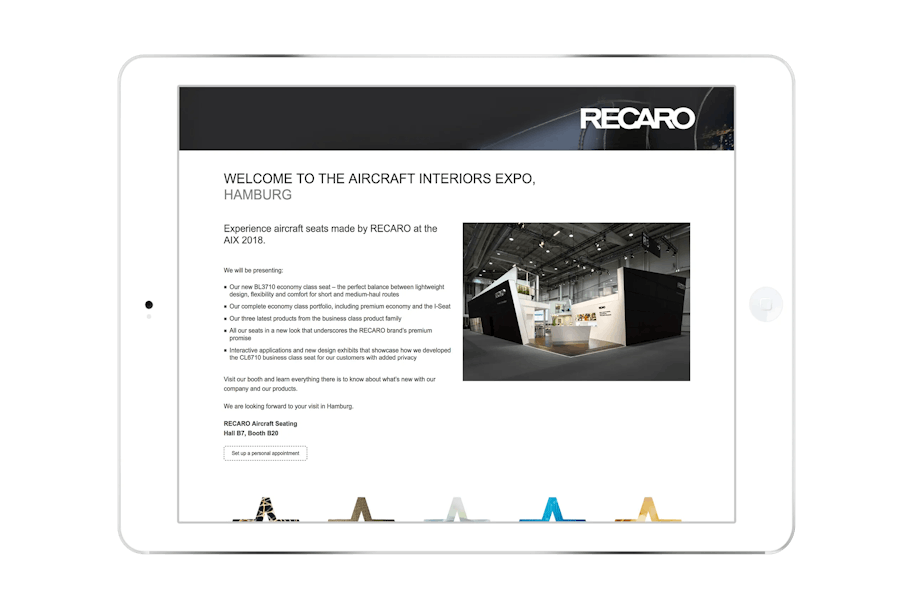 Blogger Night at the Aircraft Interior Expo
An exclusive preview for the industry's influencers, including a meeting with the CEO, which among other things led to outstanding brand awareness on the Twitter messenger service.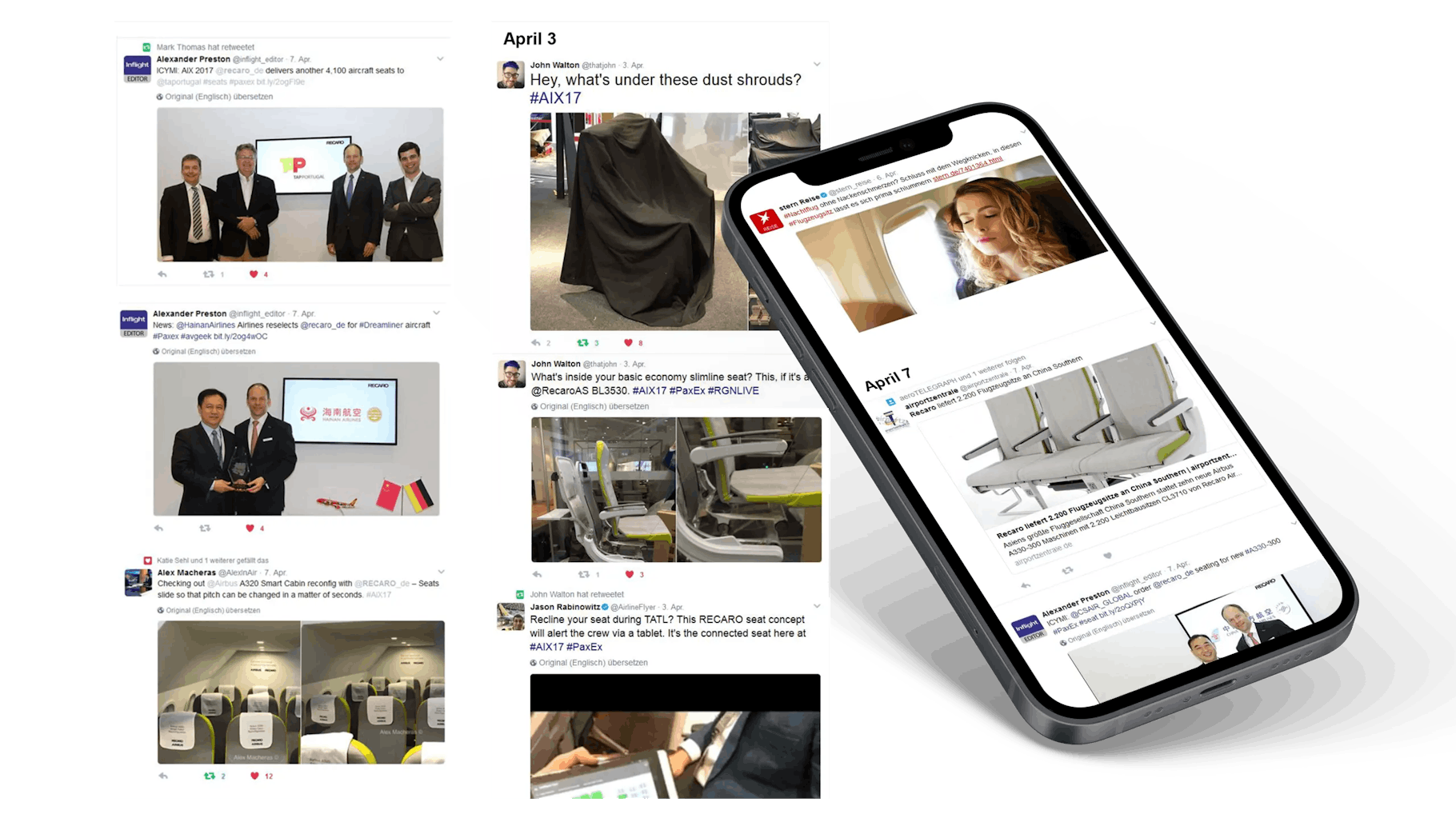 Brand and product communication in trade and business media
To make the company, its products and the people behind them known to the (industry) public and to anchor them – this is ensured by the agency's continuous press work with trade and business journalists worldwide – including its own events for journalists.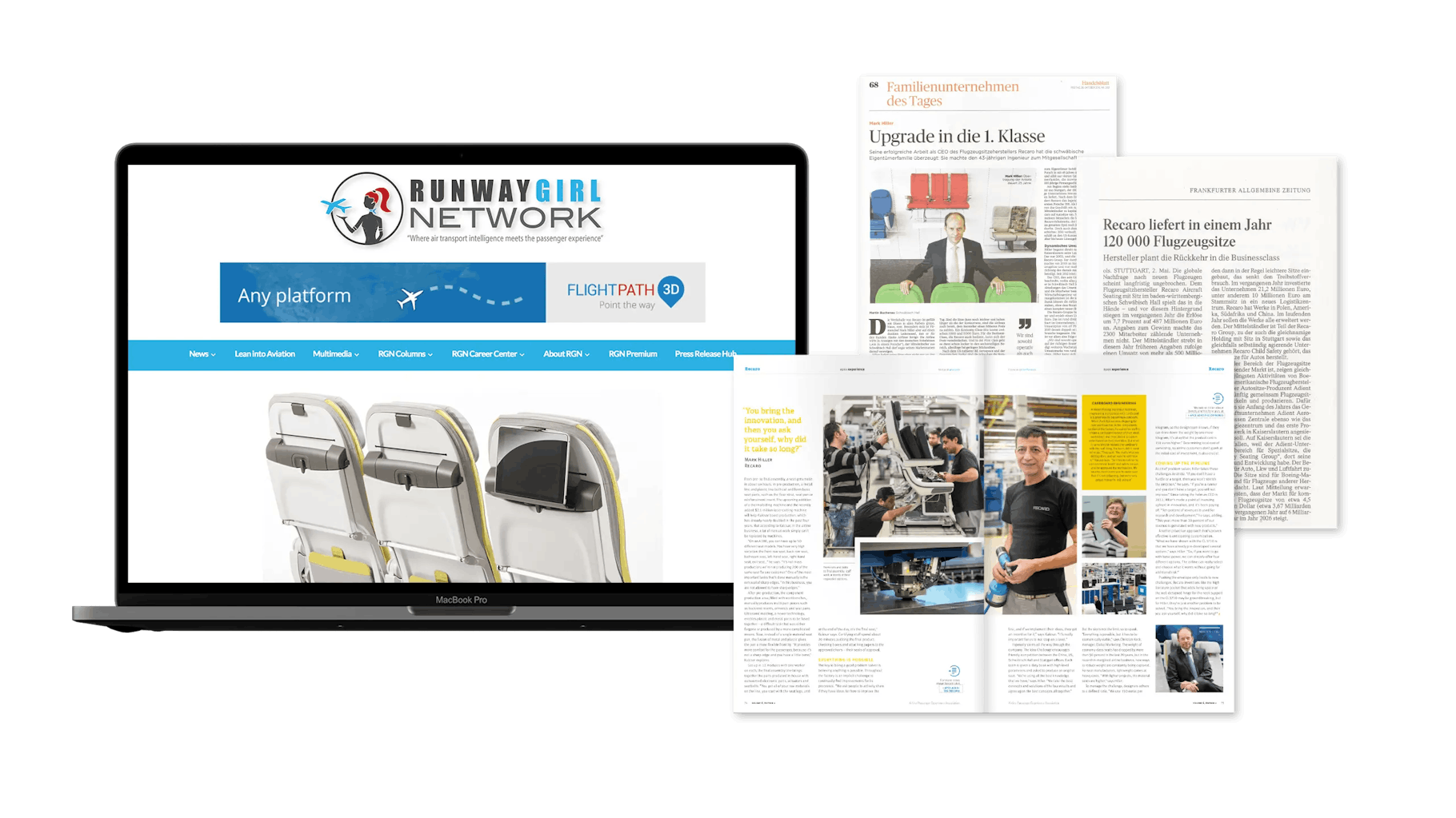 "Onboard" customer magazine
Here you will find journalistically high-quality articles relevant to the trade, as well as insights behind the scenes such as new campaign motifs or C-level interviews. Twice a year, the agency was responsible for the entire editorial work, photo shoots, layout and production of the magazine.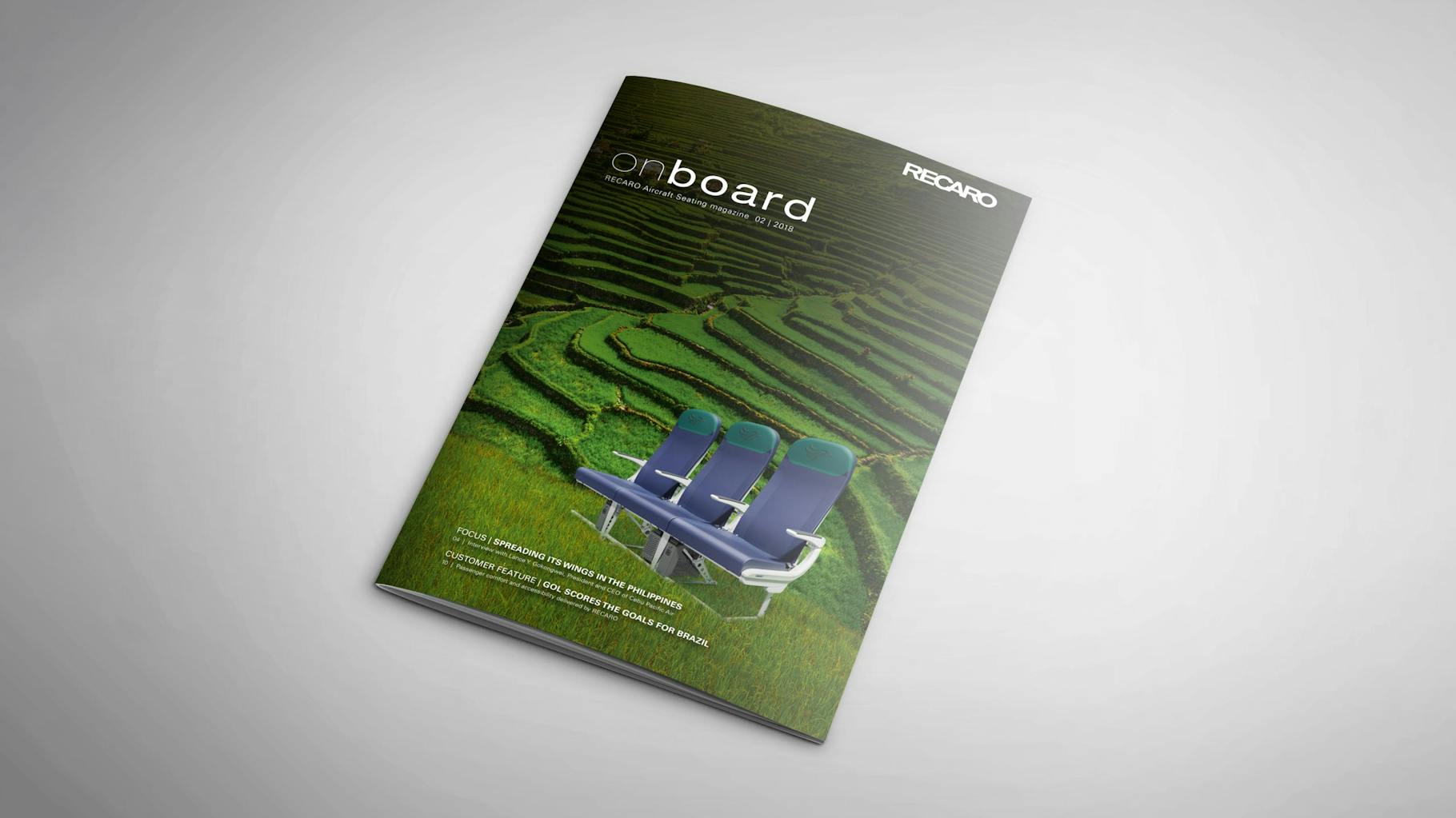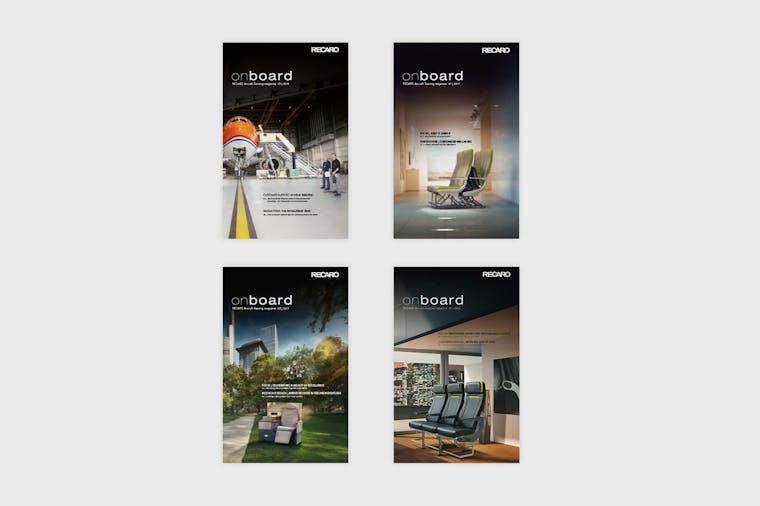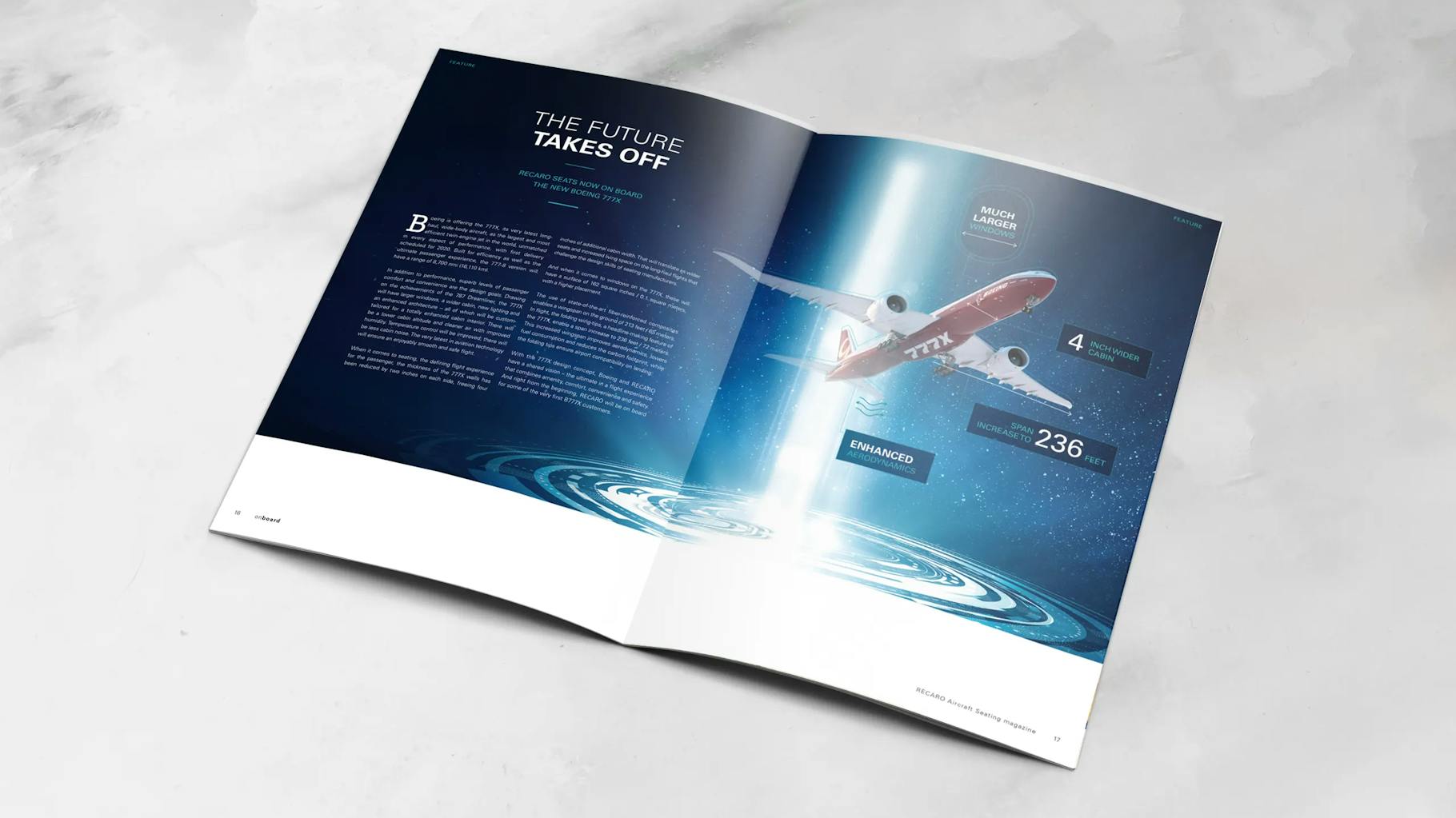 Awareness far beyond print ads