Content Marketing | Press work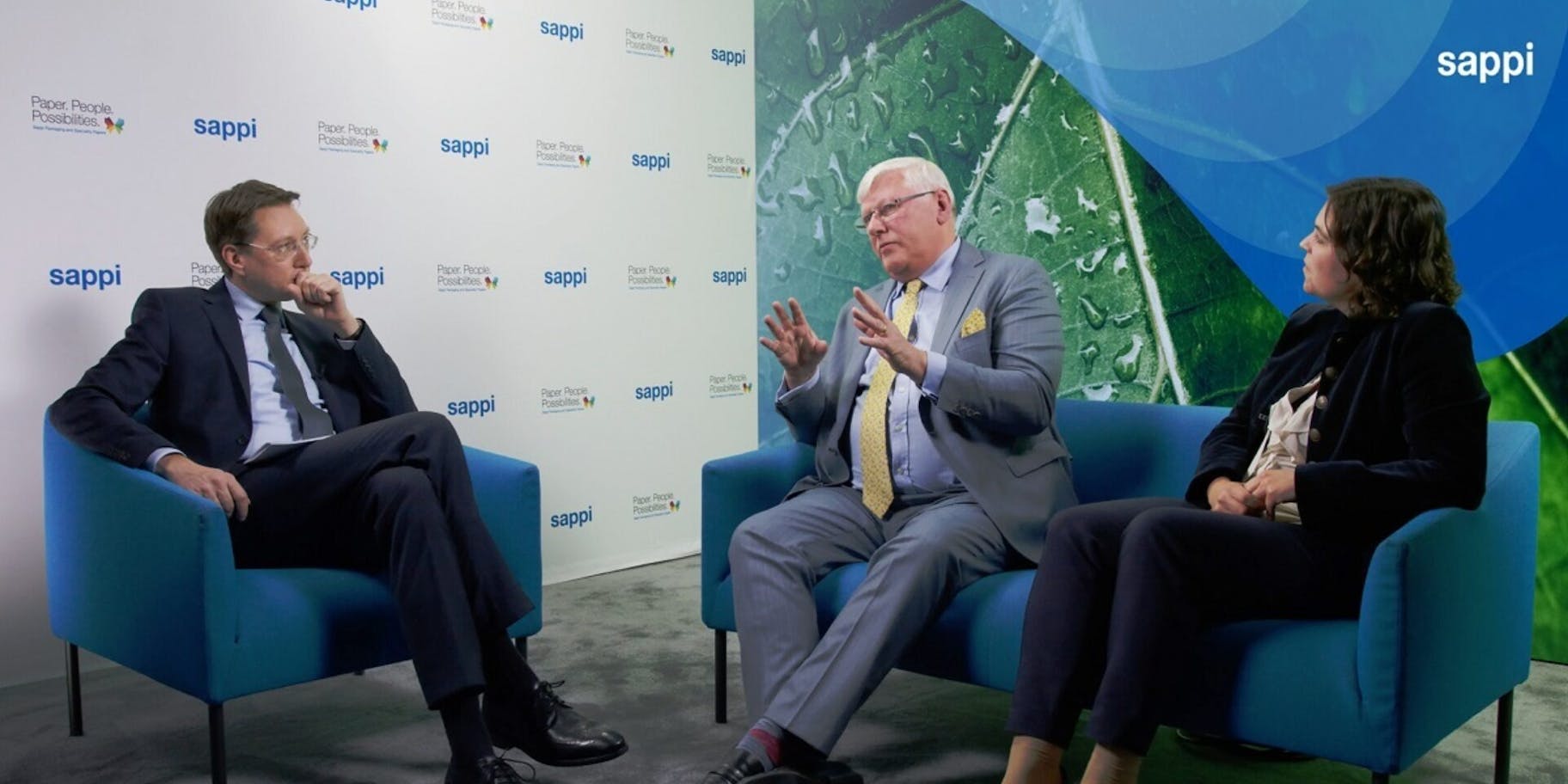 The client
Sappi Europe is the leading manufacturer and supplier of coated fine paper and speciality papers in Europe. The company, headquartered in Belgium, produces printing papers for high-quality magazines, annual reports, brochures, books, calendars and marketing materials, among many other products. Packaging and speciality papers from Sappi are in demand by brand manufacturers, packaging producers, designers and finishers. Sappi's expertise in the area of fibres is also significant beyond paper production. In Europe, the company has ten paper-producing mills and 14 sales offices with a workforce of 5,700. The group umbrella is formed by the listed Sappi Limited (JSE), headquartered in Johannesburg, South Africa, and is one of the largest companies in the paper industry with 12,500 employees on three continents (turnover 5.7 billion euros).
The assignment
Ongoing strategic B2B PR consulting
International content marketing, SEO-optimised specialist editorial work
Public relations / trade press work for print and online media, incl. press events, online press conferences, AI-supported language versions
International media relations for long-standing journalist contacts incl. placements in Europe
Trade fair communication (exhibitors and customers)
Social media campaigns
Virtual trade fairs and web seminars
Concepts for innovative formats (digital and virtual)
2018 beginning of the collaboration
860 editorial addresses
250 total number of clippings
PR formats such as press releases, user reports, references, product launches
Press conference and press briefings
International online press conference
Transmitted via live stream, the online press conference doesn't in any way have to be anonymous and impersonal (which is often a concern). Decisive are a clear concept, meticulous planning and the design of the conference as a moderated, interactive event for the press.
As with a conventional press conference, media representatives are invited on a selective basis. They can make use of various interaction options. For example, a live chat for questions to the podium, which are then answered by experts on set – in this case Vice President and Head of Development. Strong moderation is very important here to carefully guide the press conference despite all the interactions. Multimedia content clearly illustrates the messages to be conveyed while anchoring the brand presence in the corporate design.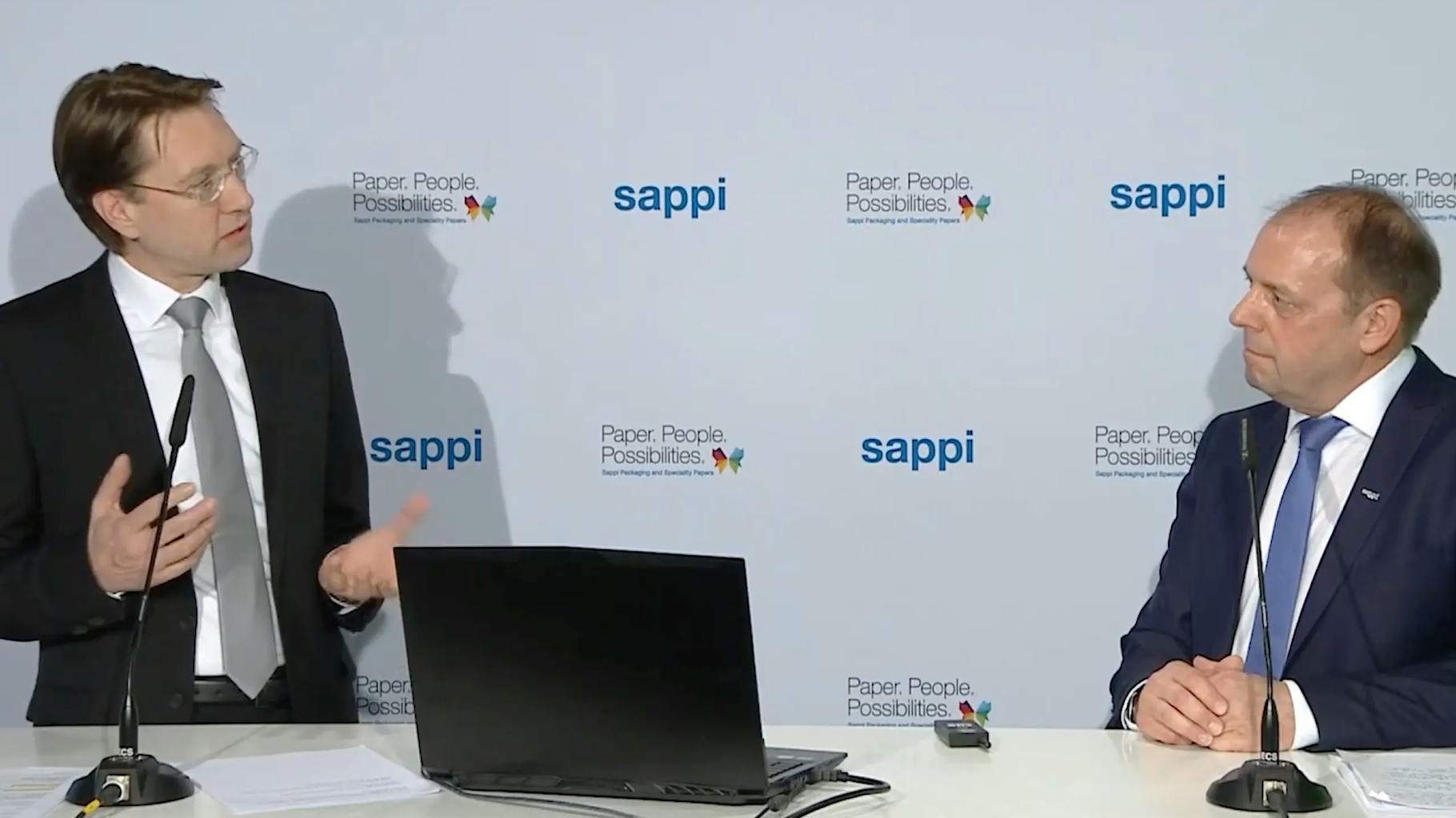 Market insight: industry talk video series
Exciting guests offer a look behind the scenes of the group and into the future of the paper industry, e.g. with product news, innovations and sustainability topics.
Launched on 4 November 2020, the video format for the paper and packaging industry has enjoyed considerable success since its inception. The growing number of viewers confirms the interest of industry insiders to be continuously informed about current topics and background information on the market. The focus isn't just on the latest published episode on www.sappi-bluecouch.com. Evaluations show that older Blue Couch episodes are viewed again and again.
As before, in addition to concept, moderation and production, we also handle the accompanying PR and digital media for the cross-channel promotion of the streaming format in classic and social media.
An old yet new Newsletter touchpoint
On the one hand, the aim is to stay in contact with existing customers and maintain their loyalty. On the other, we always associate e-mail marketing with a call to action (CTA). The use of e-mail marketing at trade fairs, for example, is aimed at providing information about the new products on display and, of course, at attracting as many trade visitors as possible to the trade fair stand. And all the better when this also works for lead generation. Whether directly via our own software tool or via the digital publishing platforms of key leading media: with e-mail marketing we can avoid large waste coverage. Clients such as Sappi also benefit from immediate and measurable success – ensured by detailed reporting of the key performance indicators (KPIs), such as opening and click-through rates.