Design of

online events

with 3D experiential architecture
It isn't the size of the virtual space that determines the success of an online event, but the experience factor and added value offered to the visitor. A virtual event inevitably competes with the many distraction temptations, while compensating for the disadvantages of the 2D surface. When developing successful online events and digital trade fairs, high-quality content with interactive elements and high-quality design are therefore a must.
Your contact for online events
The three basic principles of online event design
Since the beginning of the Corona pandemic, the companies that have been significantly more successful are those that have relied on the strategic combination of an interactive content concept with an emotionally appealing visual space and experience design from the very beginning. Clever ideas and scalable solutions show that this does not necessarily have to go hand in hand with high investment costs for an online event, and that these can be successfully implemented with almost any available budget.
It isn't the size of the virtual space that determines the success of an online event, but rather the experiential factor and added value offered to the visitor. The premise is: "See what you can experience and achieve together with me". A virtual event inevitably competes with the many temptations of distraction when attending from the comfort of one's living room. This is why it is so important to make the content of online events as exciting and interactive as possible. Because even the most ambitious virtual participant eventually switches off after a certain time spent with hundreds of clicks and passive input. A content-related concept as a common thread is indispensable. And disadvantages of the 2D surface alone can be compensated well if presentations, video clips or film contributions are designed in a high-quality manner and from a single source. Compelling digital case studies with a live chat function are always preferable to theoretical frontal lectures.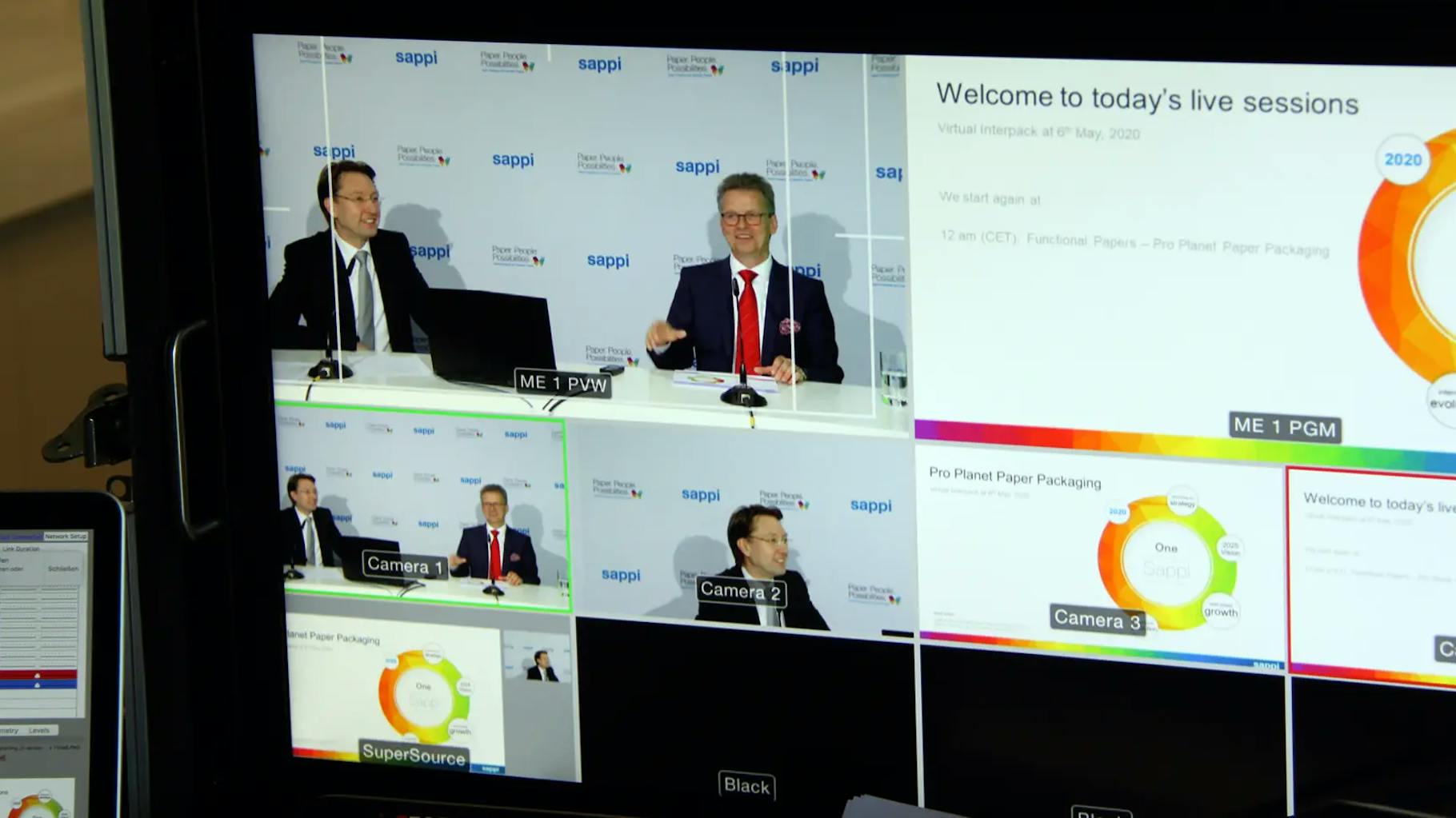 From the 2D world to a hybrid event
The basic variant is a simple 2D exhibition stand using existing renderings, online and moving image formats, which are embedded in a content framework. Significantly more staging elements are possible with more complex 3D trade fair stands with elements for interaction and a stringent staging via live communication formats for direct customer contact, as well as practical presentations as infotainment for the participants. The range of design possibilities is multifaceted and then moves on to the premium segment through to entirely animated trade fair events – with virtual and augmented reality tools on a dedicated event platform.
As a result of rapid technological development, the nature of virtual experiences will evolve accordingly. In the foreseeable future, they will become an integral part of the new "trade fair normality", in which the live experience of a real trade fair is directly and meaningfully linked to its virtual reflection as a hybrid trade fair.
Increased appeal through

action spots
Those who are interactively involved as participants in virtual events, for example in the context of an online survey or a topic-related guessing game – in other words, in general, when visitors can discover something in a playful way – then the attention level and the recollection of the exhibitor usually remain high.
In this context, we also refer to so-called "action spots". Action spots are exhibitors' offers with an experiential character – special promotions and attractions. They replace the eye-catcher, giveaway or raffle at the physical trade fair and give visitors a special reason to stop by the trade fair stand at an online event and have a look at what the exhibitors have to offer.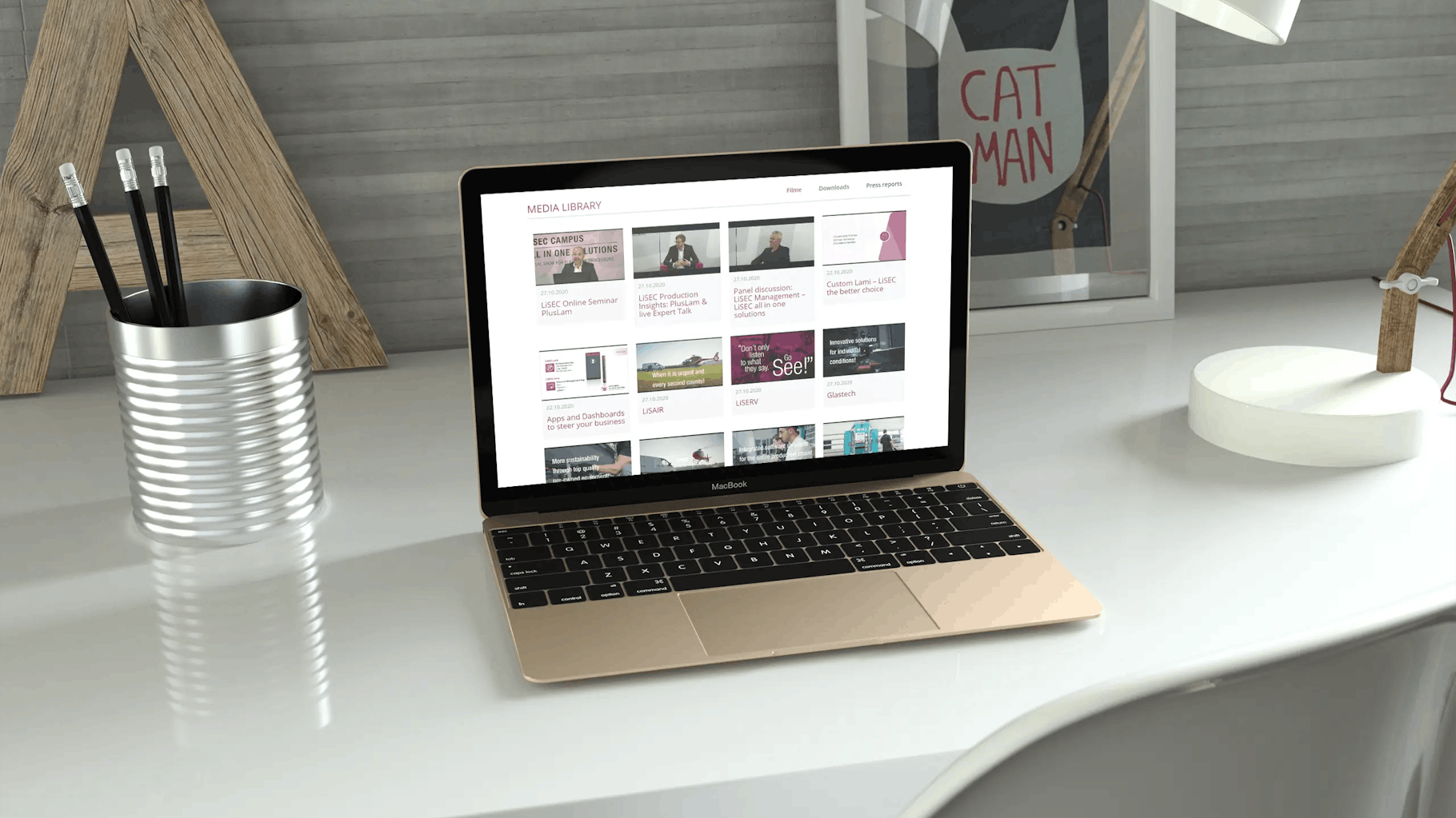 Scalable 3D spatial world of a virtual trade fair
Depending on the budget, this scenario can also be extended at will and ideally expanded to a complete 3D experience world. In this premium sector, working with a trade fair architect is just as important to ensuring a professional approach as is designing a live trade fair. This should actually be self-evident. It's also about much more than "simply" building a 3D digital twin that's nice to look at from all directions. To whet the user's appetite for the trade fair event, the experiential architecture should be structured in a similar way to the journey of discovery in a computer game – with various touchpoints and thematic rooms that can be entered and explored on demand. There are practically no limits to the design possibilities and development is already well advanced in this area. In the meantime, a customised, individual customer journey is also possible, in that users select in advance which rooms and content interest them at the exhibitor's site. They then build their own, very personal virtual trade fair.
Persuasive expertise in the creation of virtual trade fairs

As an experienced digital agency in Stuttgart, our clients benefit from our unique combination of international, strategic marketing consulting and our equally long-standing experience in the visual and content creation of trade fair stands and presentations. These skills enable a unique vision and guarantee the success of our customers' current virtual trade fair projects, such as Lisec or SAPPI. Especially in the context of the further development of hybrid events, the professional visual implementation in terms of corporate design will decisively shape the external appearance and the perception by all target groups and stakeholders of a company. We would be happy to explain to you in a personal meeting why it makes sense to devote this amount of time and effort to the creation of a sophisticated virtual trade fair presentation.
Let us know your tasks and your goals for online events. We will be happy to provide you with detailed information on examples of virtual and hybrid trade fairs or other digital formats that we have implemented for large corporations and well-known brands.