The international PR agency for measurable sales growth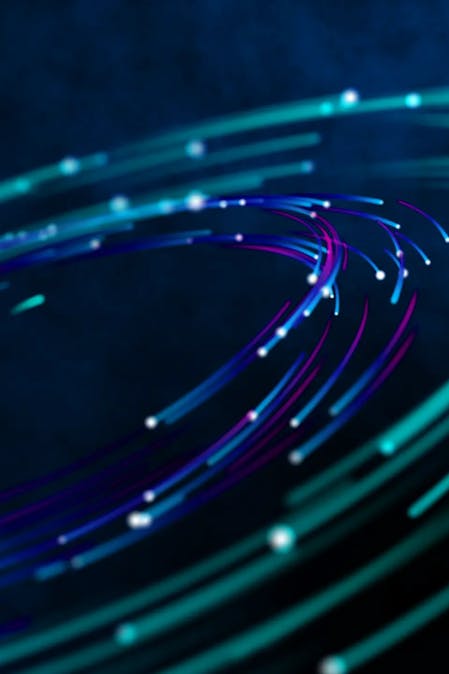 In a rapidly changing media landscape, the role of international PR agencies has changed radically. The Ruess Group is a prime example of this evolution, not only taking on traditional PR assignments but also operating in the areas of digital marketing, SEO, content creation and much more. In an era when the trade press is becoming more and more digital and the demands made on international PR agencies are increasing, the Ruess Group shows how cutting-edge, international PR not only increases visibility, but can also measurably boost sales.
Not only an international PR agency: a quantifiable sales support
This has become a thing of the past – at the very latest since the advent of the internet and the rise of social media. The formerly heavily editorialised print channels are becoming fewer and fewer as the trade press is also becoming more and more digital.
The glossy printed magazine has long since given way to the digital web magazine. Or blogs, podcasts, online portals – the spectrum of channels is exploding at the moment and in the international market there are more every day.
Today, it's no longer only about tex. It's about images, films, info-graphics or media. Because the content has to be distributed in a way that is specific to the channel. Content pools are emerging. With different perspectives, storylines and facets – for different target groups.
The formerly straightforward world of an international PR agency is now incredibly complex. Digital experts, SEO specialists, IT nerds, etc. are now the key players in the new digital world of PR. We at the Ruess Group are proud to have been at home in this world for many, many years.
This is how PR can be used as measurable sales support
The fact that top management has until now viewed spend on international PR campaigns as a cost factor rather than an investment is due in particular to the lack of visibility of the key marketing indicators that are so important to management.
It is essential, therefore, for marketing management to report business-relevant metrics in dialogue with top management. But what is standard in general communication for different countries today is still underrepresented for German PR. Yet it can be so simple:
The best way to approach the value of PR is to look at it from different perspectives. It is key to put the collected data into context. To understand the background of the campaign's impact and to compare it with past measures:
1. Benchmark: Awareness & attention
Other possibilities are speeches at professional events, guest appearances in podcasts or webinars, among others. The objective is clear: To position the company or brand as a thought leader.
To achieve this, you need to clarify which target groups are to be addressed and how best to reach them. This requires a strategy and activities that promise success based on the available resources.
The way there is through experience, as well as a certain degree of trial & error. A good international PR agency will compare the new data with the old. And not just randomly, but based on the key figures and tools that are available today.
In this context, it helps to get an overview of what awards are given in your sector. Associations or industry-specific trade publications and portals are a good place to start researching.
When considering participation, it is important to ask whether the company meets all the necessary criteria. A detailed examination of the conditions of participation is key for the application to lead to success.
A success that not only underscores the company's position as a leader, but also leads to increasing brand awareness – as awards ceremonies are most often accompanied by industry media.
It's a simple measure that doesn't require digital measurement tools. But to succeed, the experience of an international PR agency is indispensable.
3. Benchmark: Earned Media
An essential component of public relations is media monitoring: both analogue and digital. Only those who follow the coverage in the media, blogs and social media can really understand the effectiveness of their public relations work.
In this respect, good old press clippings are only one way to monitor success. There are also monitoring tools to find out who is talking about the company or brand, and in which media.
The top 7 monitoring tools according to OMR (Online Marketing Rockstars, the most important event for digital marketing and technology) are: Hootsuite, Fanpage Karma, facelift, Emplifi, Falcon.io, AgoraPulse and Sprinklr.
These tools make it easy to track shares, likes and comments on social media. Or the influencers who talk about the company. It isn't necessarily important how many followers you have. Quite the contrary.
It is much more important how much engagement followers and influencers generate in the followership. Sometimes a micro-influencer with 5,000 followers can be more interesting than an influencer with a six-figure follower count.
It is also important to measure who responds to PR pitches and what content resonates with them. This is ensured by analysable links, or links supplemented by UTM parameters as well as link shorteners. An experienced international PR agency knows which ones.
This is exactly where the weakness lies if the focus is placed exclusively on reach. Because it is at least as important to look at engagement: How many reactions was a specific content able to generate on a specific platform?
How many people have liked, even better shared and best of all commented on a post? Or how many people clicked on certain links? Here, too, an experienced international PR agency can help.
Furthermore, high engagement also says a lot about the relevance of the content in relation to the target group and for credibility. This also applies in the context of influencer marketing and for the search for suitable influencers.
Organic Traffic, Direct Traffic, Referrals, Social Traffic, Paid Traffic. This can help the PR agency better classify the effectiveness of certain campaigns and measures internationally and position them in relation to each other.
UTM parameters can be used to track which specific measures can generate traffic. It is important to decide how granular this should be. With campaign links for each measure or not.
In addition to the number of website visitors, it makes sense to look at other relevant values: These include page views, the length of stay on a page, via which pages visitors entered or left, etc.
Which benchmarks are relevant depends on the objective, the type of campaign or the target group. It also makes sense to always compare the evaluation with previous campaigns – to identify possible optimisation potential.
It is interesting to distinguish whether the mentions were "produced" by an immediate PR campaign carried out beforehand – or whether they happened internationally without any action on the part of the company and its PR agency.
In order not to miss these valuable mentions, free tools such as Google Alerts can be used. However, free tools often have clear limitations in their range of functions.
Professional media monitoring also requires professional monitoring software. This enables the delivery of further data and statistics beyond the mentions.
Functionalities such as export options, social media monitoring or the integration of print monitoring can only be implemented with professional monitoring software.
Whether the number of mentions should be measured daily, weekly, monthly or quarterly depends on the frequency that makes sense for a particular company or industry.
But no brand in the world achieves exclusively positive mentions in social media. Instead, it more often than not encounters more neutral mentions.
This is where service providers or an experienced international PR agency can be helpful, not only in terms of finding the mentions but also classifying them and making them available in a press report. 
As a general rule, mentions or comments of any tonality should be evaluated as an opportunity to get in touch with the target groups.
8. Benchmark: The competition
To measure this Share of Voice, your international PR agency has to find out how many mentions your own brand has across all channels. The same then applies to the competition.
It is worthwhile to use professional software here as well. To obtain other important data: for example, the length of posts, the amount of product mentions, the reach achieved, the reference to links, etc.
An international PR agency is assessed on the basis of these services:
An international PR agency today:
International, quantifiable, targeted, strategic and proven to be effective
It's no longer about providing selected journalists with press information, but about getting selected target groups to interact – generating leads and triggering enquiries.
And this supports sales in a measurable way throughout the entire customer journey. With previously defined quantitative goals in terms of reach, awareness, followers, new leads to be generated and much more.
In markets defined according to sales targets and market potential. With precise knowledge of the country, the media, the channels, regional or local sensitivities and customs, all the way through to the competition.
With partner agencies from all over the world. As local service providers, expert sparring partners and local experts. Because despite all the know-how of an international PR agency, there are pitfalls for companies and organisations that only the locals are familiar with.
But reliability and certainty are one thing, efficiency is another. Because only those who look at the country or region in a way that is specific to the market and think in terms of the market can avoid wasting funds on undifferentiated or non-targeted public relations. And keep budgets open for other important activities that are also part of the work of an international PR agency in the new millennium: CEO positioning, investor relations, crisis communications and much more.
To achieve this, an international Germany-based PR agency needs existing contacts with journalists, media and publishers – and preferably personal contacts. Also to generate campaigns that use the budget efficiently and more effectively.
With advertisements or spots in diverse media, which in return are rewarded by the publishers or media houses with journalistic coverage. This enables an investment to have twice the effect.
Today, investments have to pay off. In communication, too. What do we put in and what do we get out. We at the Ruess Group are proud to have been answering this question confidently and successfully for many years.
For large corporations, leading medium-sized companies and technology manufacturers. Nationally and internationally. With a team that has mastered the entire spectrum of communication, channels and technologies. With customised content, for over 15 years.