Performance driven by wide-ranging expertise
The dig­i­tal agency to help you reach your am­bi­tious goals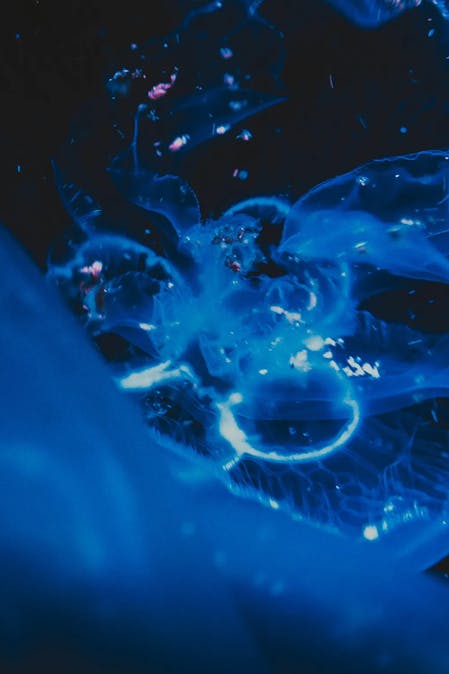 The boundaries between development, product management, sales, marketing and design are dissolving through the internet and digital technology. Many current issues require a shared cross-disciplinary and agile process in which all stakeholders work together as one team. As a strategic digital agency, we support companies and brands in aggressively making use of the opportunities and huge possibilities that digitalisation opens up to achieve their growth and marketing goals.
Web tech­nol­o­gy as a suc­cess fac­tor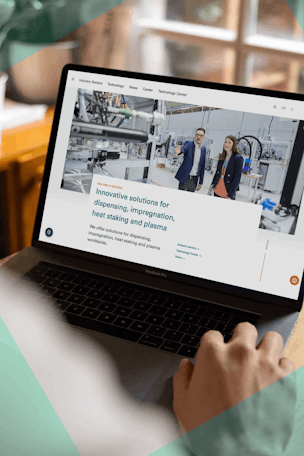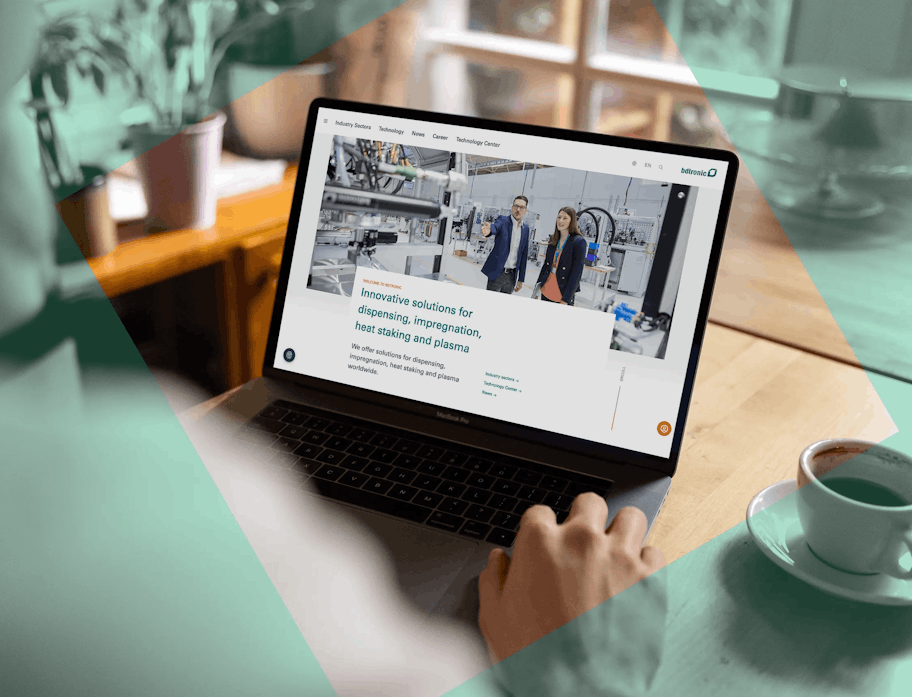 Be it purely for communicative purposes, for initiating sales or as an e-commerce solution for immediate purchase. We embed websites into a company's software landscape via interfaces and achieve efficiency gains through automated processes. As an experienced digital agency, we can use web technologies to implement a wide variety of mechanisms and make the most diverse goals attainable for you. 
Our strength: We offer holistic, integrated solutions while lightening your workload
Strategic: Our experienced team supports you in aligning your internet projects with your sales, marketing and brand strategies
Industry expertise: We have in-depth knowledge of a wide range of industries and can advise you on how best to develop your competitive position
Strong UX design expertise and skills: From consulting, research and analysis to information architecture, UI, prototyping, development, testing and evaluation
Open to state-of-the-art technologies: We look for the latest and best technical solution for each project
Comprehensive range of services: Embedding into more complex software landscapes, SEO, specialised editing, translations, photography, videos, analytics, digital media planning
International experience: We carry out digital projects for international use – in Asian markets as well
Comprehensive and experienced
Strate­gic ca­pa­bil­i­ties as a dig­i­tal agency 
Development of new business models and services
Digital transformation of sales and marketing
Op­er­a­tional ex­per­tise and skills as a dig­i­tal agency 
The service areas of our digital agency in detail:
Online employee magazines
Interactive trade fair modules
Grow­ing de­mands on con­cept de­vel­op­ment and net­work­ing
Important perspectives
User-centred design
Scrum
Atomic design/modular design
Jam Stack
Headless CMS, React CMS
As a digital agency, we are shaping the future
From web pres­ences to in­ter­ac­tion plat­forms
Less and less people will have the patience to read longer texts. They will be quicker to make direct contact. In this context, companies with many of their employees working in home offices, along with their internationally distributed development and sales and service teams, will be far less of a central 'real' place in the future, as we still think of it today. Rather, we will view it as an expertise and performance network. The website represents this network and gives customers and interested parties direct and immediate personal access.
Vir­tu­al­i­sa­tion as a new cos­mos
Our team's further digital capabilities:
Virtual reality
Augmented reality
Online events: Virtual events and virtual trade fairs, virtual showrooms, hybrid trade fairs, hybrid events