Sustainability microsite for Schubert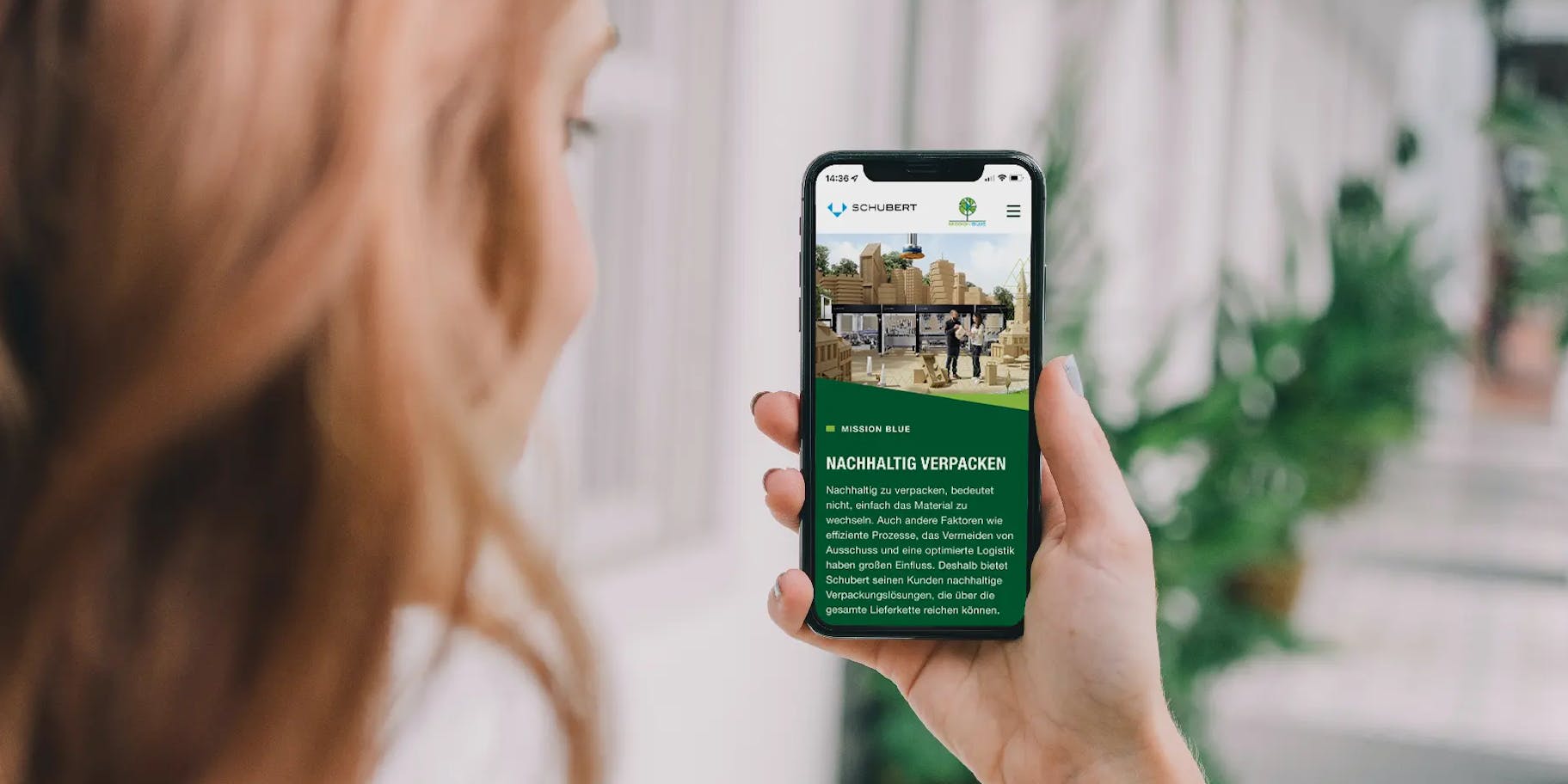 Mechanical and plant engineering
The client
With exceptional visionary strength, packaging machine manufacturer Schubert has been orienting itself towards the future for more than 50 years. And it has been relying on modularity and robotics since 1985. Today, ecological values are shaping a new global identity and the packaging industry especially needs to focus on sustainability. To this end, Schubert launched the "Mission Blue" Sustainability Initiative  to showcase its four fields of action: "Sustainable corporate governance", "Climate-neutral production", "Environmentally friendly machines and services" and "Sustainable packaging".
The assignment
A microsite was required to communicate the "Mission Blue" Sustainability Initiative, and convey Schubert's commitment to sustainability in an authentic and vibrant way – with its own logo and adapted colour scheme. The focus is on the four fields of action and is backed by industry pages and news.  Due to the highly dynamic nature of the sustainability topic, this microsite is continuously being expanded.
Services
Structural and content concept
UX and UI design
Technical development
Editorial work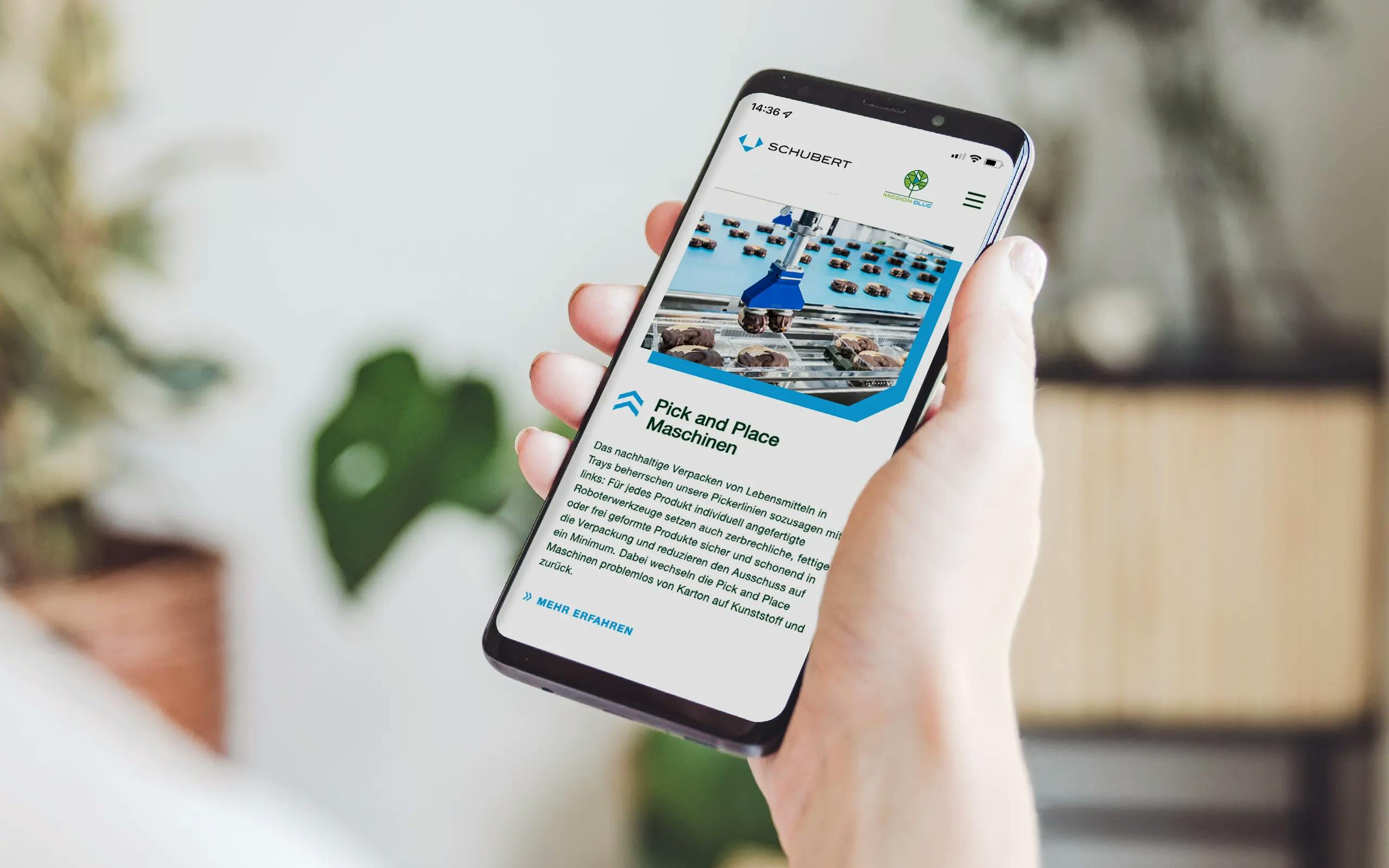 State-of-the-art UX Design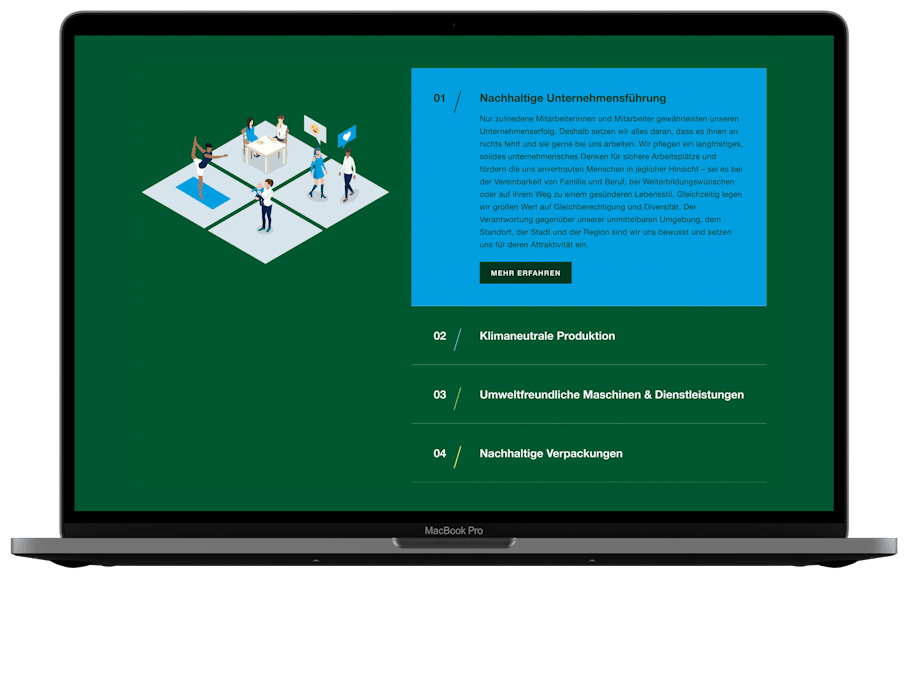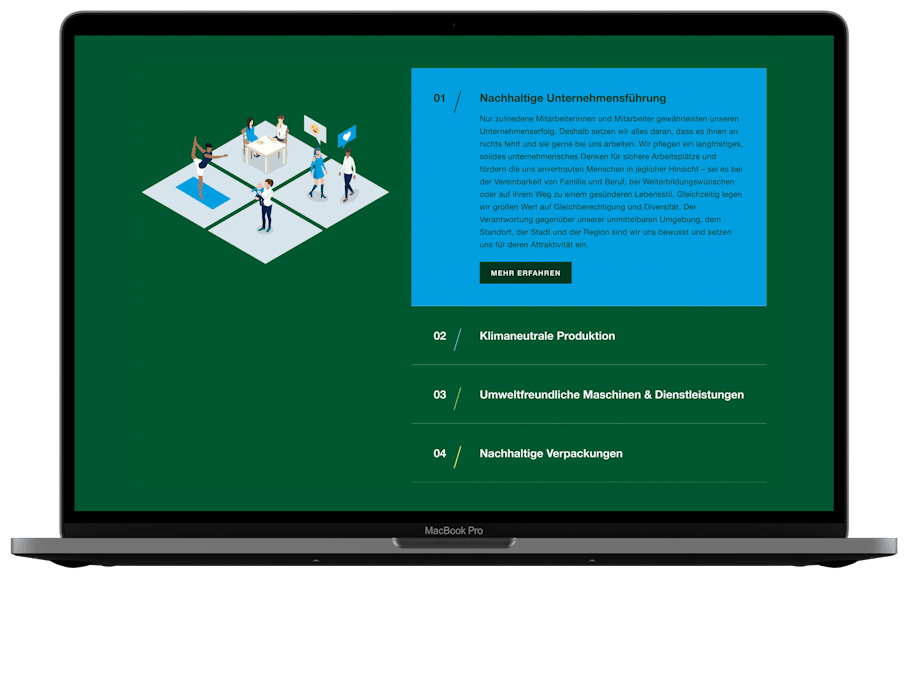 The four fields of action are at the forefront of the website. At a glance, users can explore the sustainability activities taking place within the company and in production (fields of action 1 and 2) as well as in the area of machines and packaging (fields of action 3 and 4). If they are interested, more in-depth attractively presented content can be found on sub-pages. A networked structure and quick navigation via jump labels make it very easy for the user to quickly access the desired content.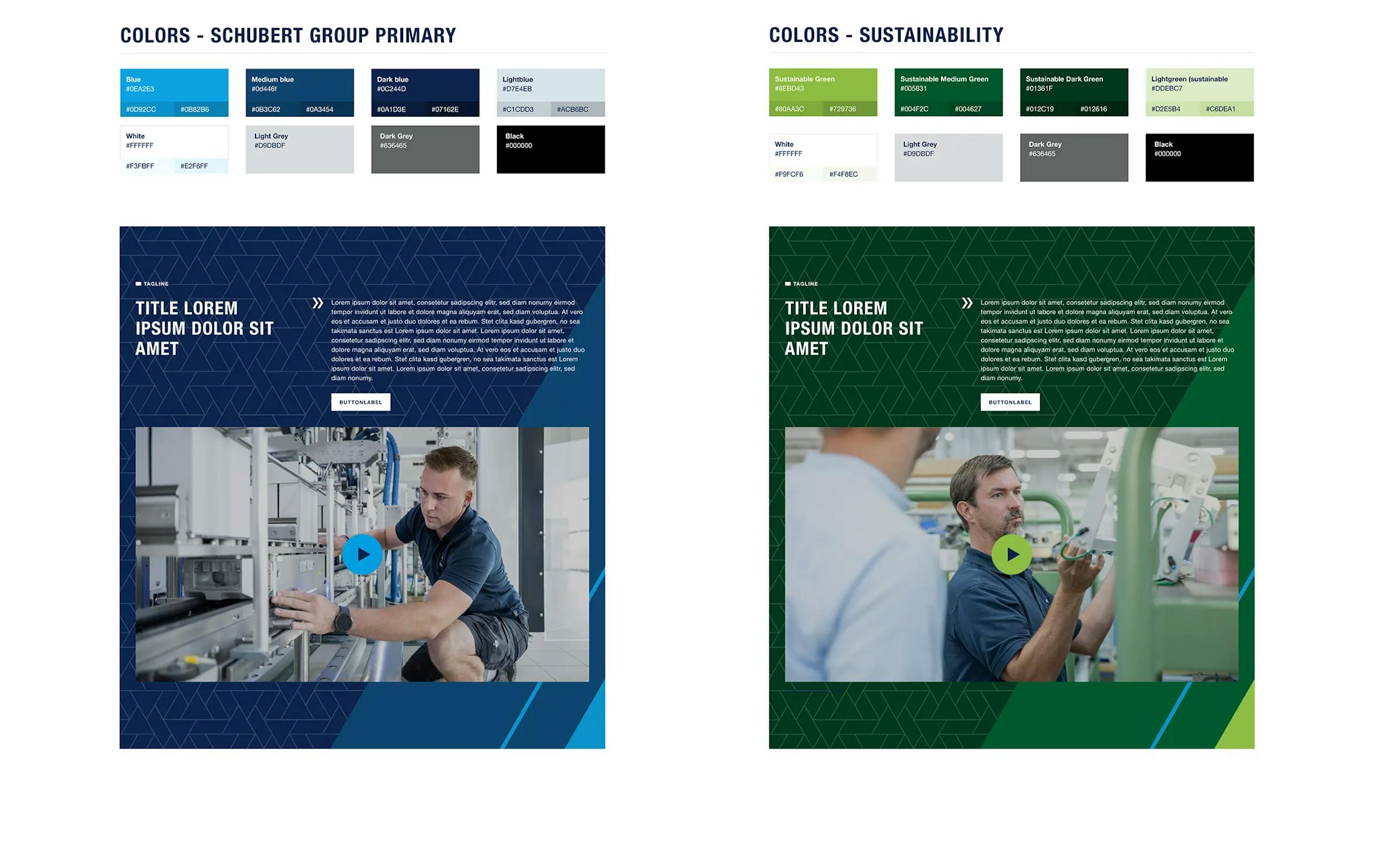 A dedicated colour concept
Digital campaigns on specialist portals and in social media