Comprehensive & state-of-the-art
A comprehensive

digital product portfolio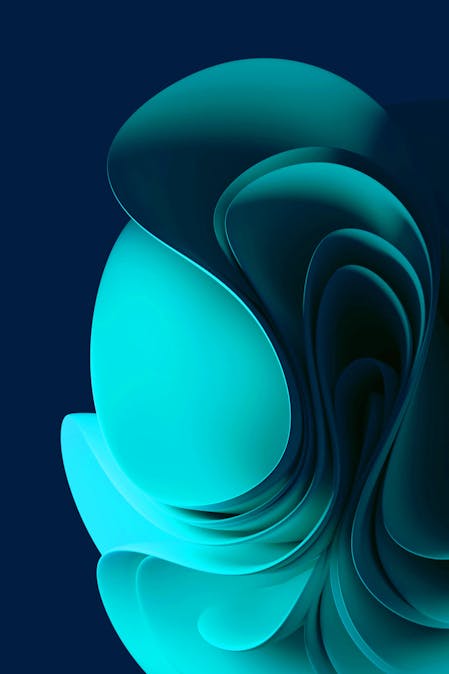 Our digital product portfolio is rooted in advanced development methods and uniquely combines engaging UX design and professional editorial work. We offer a wide range of digital solutions to support you in strengthening your brand and in achieving your specific business goals. With our innovative approaches and multifaceted expertise, we are your trusted partner for the digital future.
Digital Experience Platforms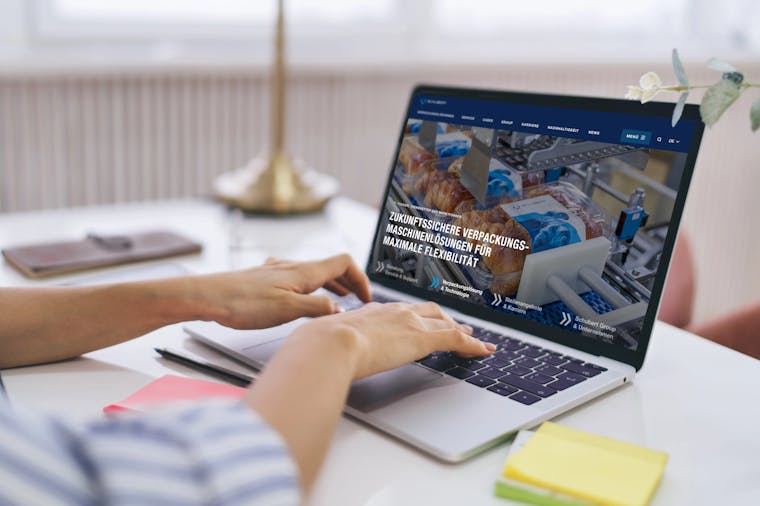 Digital Experience Platforms (DXP) offer a holistic solution for creating, managing and optimising digital experiences. Highly efficient, scalable architecture based on selected microservices enables a flexible, cost-effective and user-optimised solution across all channels and touchpoints. With automated processes and personalisation options, we can boost the success of your company and your users with DXPs.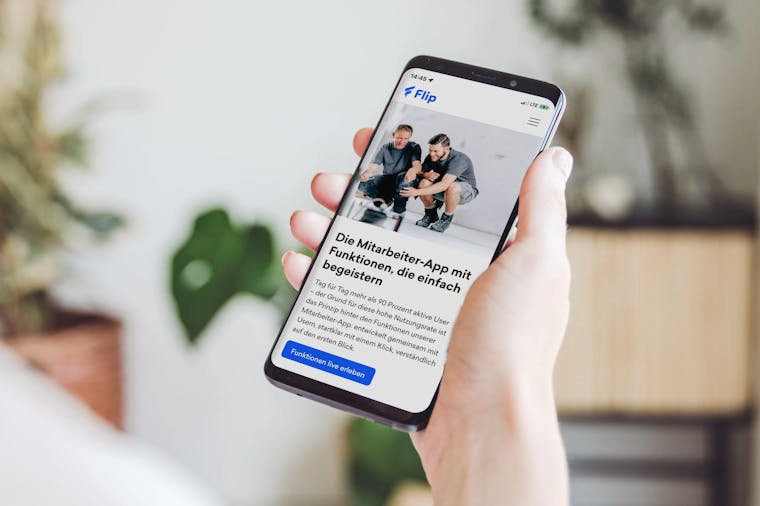 Websites are your company's flagship in the digital sphere. Whether corporate websites, career pages, landing pages or microsites – your online presence needs to be professional, user-friendly and appealing. Strengthen your image, improve your visibility and achieve your website goals with a well thought-out strategy. And take full advantage of the opportunity to successfully present your company on the Internet.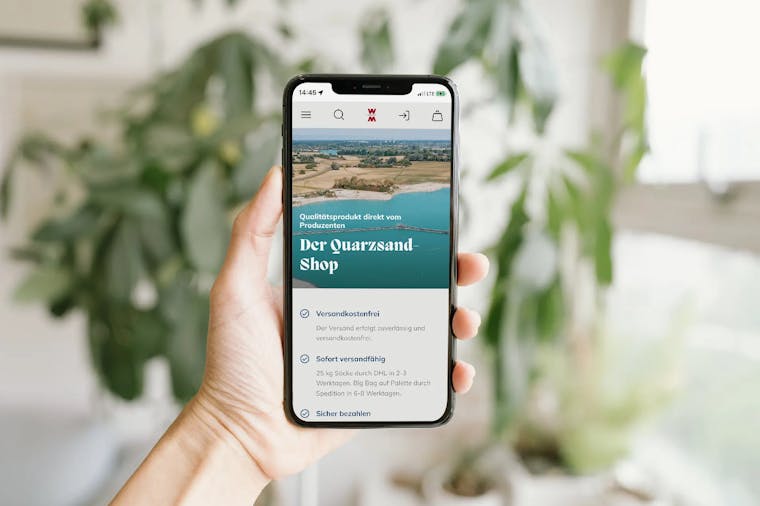 E-commerce is revolutionising the way we buy and sell. With the "Composable Commerce" concept, companies can flexibly adapt their e-commerce platforms to meet their specific requirements. The integration of ERP systems ensures that business processes run smoothly. Social commerce harnesses the power of social networks to enhance buying experiences and strengthen customer loyalty. Discover and leverage the many possibilities of e-commerce!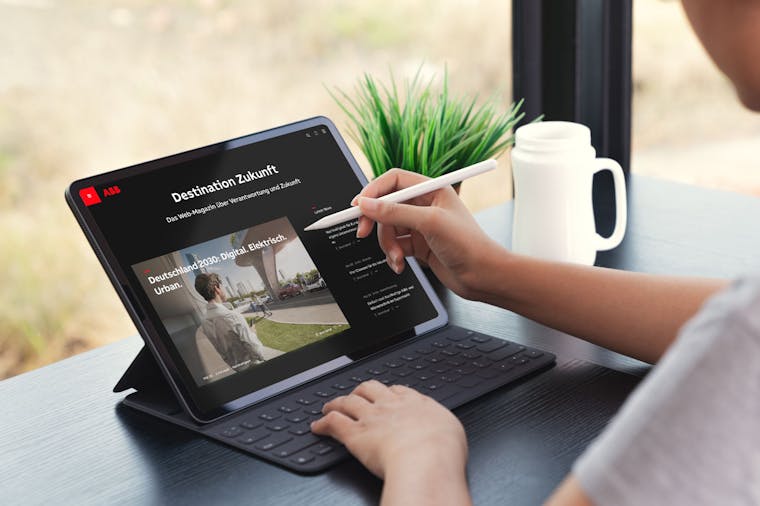 Web magazines are the heart of your digital presence. By bundling content in one central location, you can achieve strong, consistent and targeted communication, inform your target groups with relevant content in a rich variety of formats and strengthen your brand. A content hub is a powerful tool for your digital success!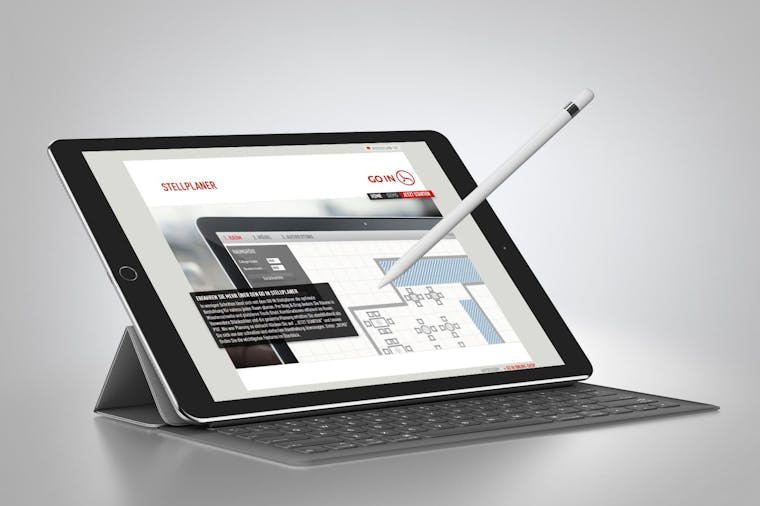 Web & mobile apps apps can make it easier and more automated to complete certain tasks and business processes. By creating user-friendly and engaging apps, companies empower their customers to easily interact with their brand and products. The use of innovative technologies and cutting-edge development methods enables them to achieve their goals efficiently and effectively. Mobile app and web app development offers a multitude of benefits, including improved accessibility, efficiency and customer satisfaction.
Software as a Service (SaaS) is a model that enables users to use software solutions via the internet instead of installing or running them on their own computers. SaaS allows companies to use IT resources more efficiently and focus on their core business by eliminating some routine tasks such as software installations, updates or maintenance. With SaaS, you can reduce your costs, increase IT security and focus on more important tasks.
With cloud computing, business processes can be optimised and more flexible solutions can be used. Whether private cloud, public cloud or hybrid cloud – the choice depends on your company's specific requirements. Private clouds offer more control and security, public clouds are cost-effective and hybrid clouds combine the advantages of both models. Harness the power of the cloud to reduce your business costs and improve your workflows.
Of ever growing importance to the digital customer experience is the virtualisation of complex content through virtual reality, mixed reality and augmented reality. Under the term Metaverse, these digital possibilities will merge even more strongly. Immersive possibilities are also available for online events, such as virtual events and virtual trade fairs, virtual showrooms, hybrid trade fairs and hybrid events. Test the new and fascinating possibilities of virtual reality!