Performance driven by broad-based expertise
The

digital agency

to achieve your ambitious goals
The internet and digital technologies are blurring the boundaries between development, product management, sales & marketing and design. Many of today's questions and assignments now require a joint, cross-disciplinary and agile process where all the skills involved collaborate as a team. As a strategic digital agency, we support companies and brands in proactively using the opportunities and enormous possibilities opened up by digitalisation to achieve their growth and marketing goals.
Web technology as a success factor
Although the distribution costs are relatively low, the development and maintenance of these marketing systems require comprehensive, in-depth know-how, which only expert teams in an appropriately positioned digital agency can offer.
Whether for purely communicative purposes, for initiating sales activities or as an e-commerce solution for immediate purchase, we strategically embed websites into a company's software landscape via interfaces and achieve efficiency gains through automated processes. As an experienced digital agency, we can use the right web technologies to achieve a wide range of mechanisms and make different goals achievable for you.
Our strength: We offer holistic solutions and take the pressure off you.
Strategic: Our experienced team supports you in aligning your digital projects with your sales, marketing and brand strategies
Industry expertise: We have in-depth knowledge of numerous industries and can advise you on how best to strengthen your competitive position
Strong UX design expertise: From consulting, research and analysis to information architecture, UI, prototyping, development, testing and evaluation
Open to technology: We look for the latest and best technical solution for every project
Comprehensive range of services: Embedding in more complex software landscapes, SEO, technical editorial work, translations, photography, video, analytics, digital media planning
International experience: We carry out digital projects for international use, also in Asia
Our four pillars as a digital agency
Using the most suitable web technologies, we can implement a variety of mechanisms and make different goals achievable for you.
Digital Experience Platforms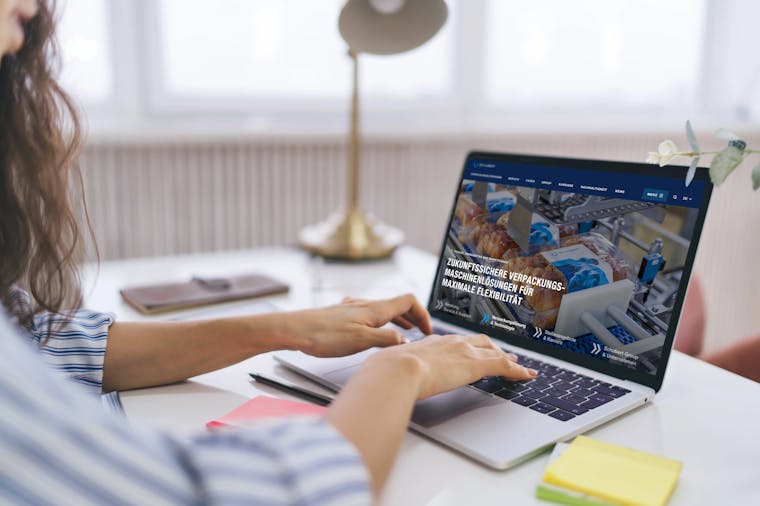 With a Digital Experience Platform (DXP) we create, manage and optimise digital experiences. An efficient, scalable architecture based on selected microservices enables a flexible, cost-effective and user-optimised solution across all channels and touchpoints. With automatable processes and personalisation options, we can boost the success of your company and your users with DXPs.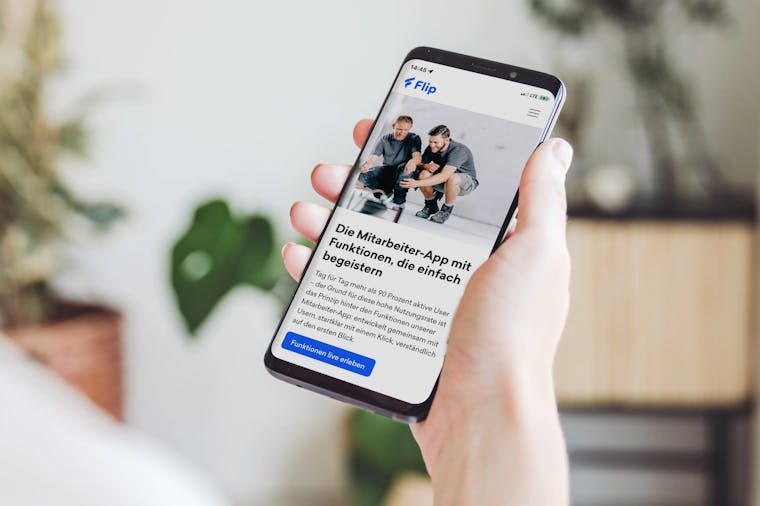 They are the flagship of every company in the digital space. Whether corporate websites, career websites, landing pages or microsites – your online presence should always be professional, user-friendly and appealing. Strengthen your image, improve your visibility and generate more traffic through an effective website strategy. Take the opportunity to present and sell your company on the Internet in a way that is optimised and always up-to-date.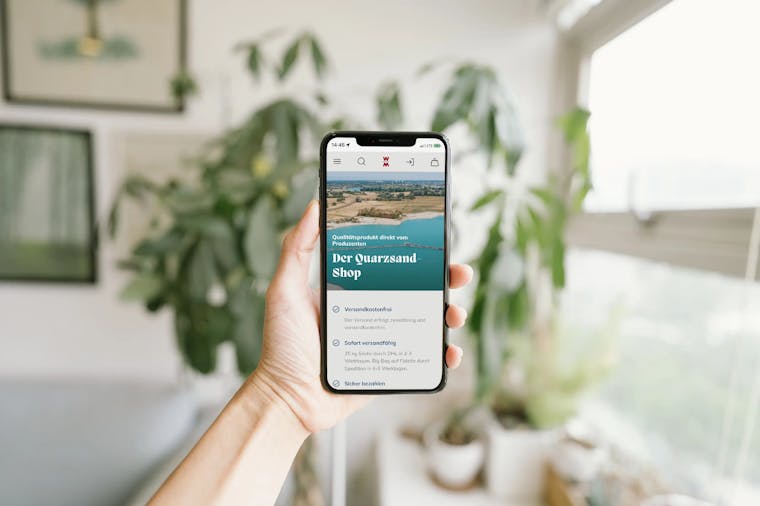 E-commerce is revolutionising the way we buy and sell. With the concept of "Composable Commerce", companies can flexibly adapt their e-commerce platforms to meet specific requirements. The integration of ERP systems enables business processes to run smoothly. Social commerce harnesses the power of social networks to enhance buying experiences and strengthen customer loyalty. Discover the many possibilities of e-commerce!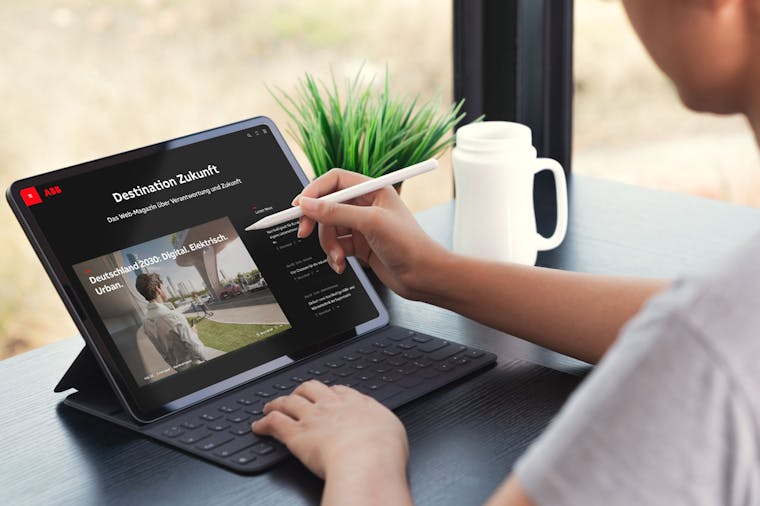 A content hub is the heart of your digital presence. By bundling content in the form of online magazines, blogs and digital employee magazines, you can communicate with your target groups strongly, consistently and meaningfully. Strengthen your brand at the same time with relevant and engaging content. A content hub is a powerful tool for your digital success!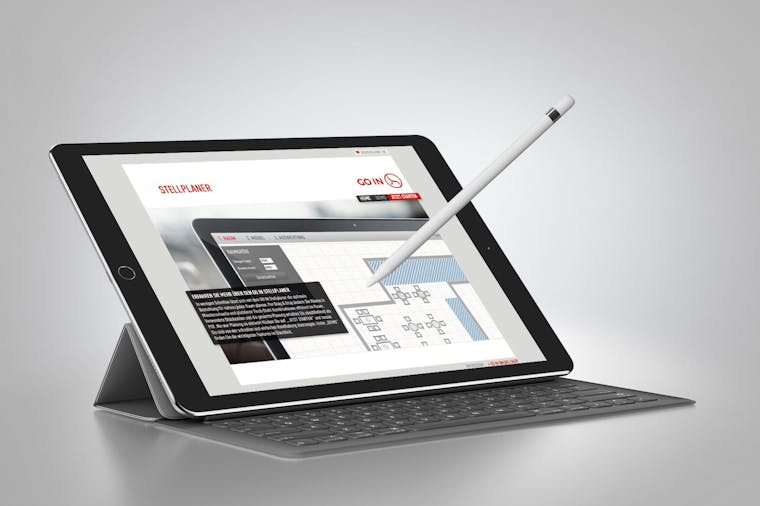 Web and mobile app development offers companies the opportunity to further optimise their business processes and interactions with customers. After all, user-friendly and appealing applications can increase brand awareness and customer loyalty. With innovative technologies and cutting-edge development methods, we will help you achieve your goals efficiently and effectively. Other benefits of web and mobile apps include improved accessibility, efficiency and customer satisfaction.
Software as a Service (SaaS) is a model in which users use software applications over the internet instead of having to install or run them on their own computers. SaaS allows companies to use their IT resources more efficiently and to focus on their core business. Access to high-quality software is possible with SaaS at a fraction of the cost that would otherwise be required for deployment and maintenance. Businesses can reduce costs, increase IT security and focus on more important tasks.
Cloud computing allows you to optimise your business processes and use more flexible solutions. Whether private cloud, public cloud or hybrid cloud – the choice depends on your company's specific requirements. Private clouds offer more control and security, public clouds on the other hand are usually more cost-effective, and hybrid clouds combine the advantages of both models. Take advantage of cloud computing to reduce your business costs and improve your workflows.
The virtualisation of complex content using virtual reality, mixed reality and augmented reality is becoming increasingly important in digital customer experiences. Under the term metaverse, these digital possibilities will merge even more in the future. Immersive possibilities are also available for the content design of online events, such as virtual events and virtual trade fairs, virtual showrooms, hybrid trade fairs and hybrid events.
Clients who place their confidence in us as a digital agency
Your contact to the digital agency
Do you have questions or specific goals in mind about where your digital development should be heading? Bring it on! We'll be happy to prepare for an initial meeting to get to know each other better.